This article first appeared in The Edge Financial Daily, on October 4, 2019.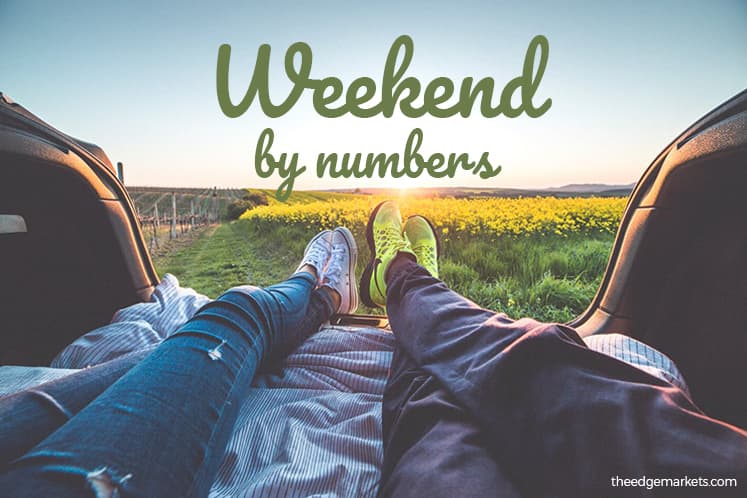 3 musical marvels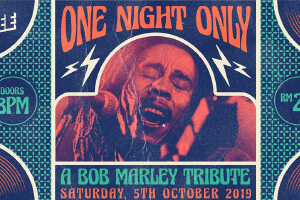 One Night Only: A Bob Marley Tribute
As part of The Bee's One Night Only tribute series, this weekend they will be celebrating the one and only Bob Marley. His music has stood the test of time and made a clear impression in all our music memories. Enjoy hits such as Three Little Birds, No Woman No Cry, Jammin and many more. The 11-piece band — featuring Bihzhu, Brendan de Cruz, Billie Blue (Billie Blue & The Nowhere Men) and Danielle Williams (Skies Are Red) and many more — will have you entertained all night long. This event takes place tomorrow at 8pm. Tickets are RM25 each to be purchased at the door. For more information, visit thebee.com.my.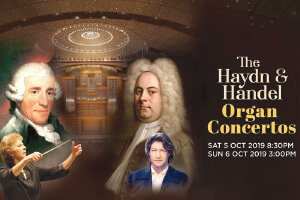 The Haydn and Handel Organ Concertos
Dewan Filharmonik Petronas' Klais Pipe Organ will be accompanied by the Malaysian Philharmonic Orchestra for The Haydn and Handel Organ Concertos. Performing the concertos by these legendary musicians is the accomplished organist Gunther Rost. The conductor Jane Glover will transport you through the classical melodies, including Haydn's Organ Concerto Hob. XVIII:5 C Major, Handel's Organ Ceoncerto OP.7/1, Mozart's Symphony No 36 "Linz" and Symphony No 31 "Paris". This incredible performance will take place tomorrow and on Sunday at 8.30pm and 3pm respectively. Tickets are RM56, RM84, RM113 and RM141. Dewan Filharmonik Petronas, Level Two, Tower Two, Petronas Twin Towers, KLCC, Kuala Lumpur. To purchase tickets, visit mpo.com.my.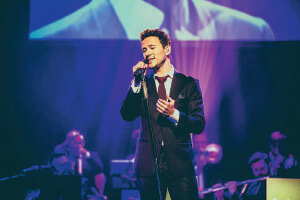 Yannick Bovy
To celebrate 100 years of Nat King Cole, Yannick Bovy will be performing his most famed classics, including When I Fall In Love, Mona Lisa,  Let's Face The Music and Dance, LOVE, Unforgettable, and many more. Known as one of the greatest crooners who lived, Cole's music has proved to be timeless. Bovy, a crooner from Belgium, will tackle Cole's repertoire in conjunction with his new album, Yannick Bovy Celebrates Nat King Cole. With some raving reviews, the evening promises to be unforgettable. This performance will take place today and tomorrow at 8.30pm. Tickets are RM80, RM150, RM250, RM380 and RM480 at Istana Budaya, Jalan Tun Razak, Titiwangsa, Kuala Lumpur. For more information, visit milestone-entertainment.com
1 Dance show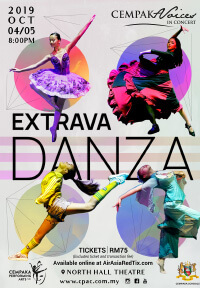 Extravadanza
The Cempaka Voices In Concert return with their popular show Extravadanza for two nights only. The performance includes an incredible lineup of dance genres, including contemporary, jazz, folk, broadway and many more. Accompanying the dancers are instrumental performances, show choir, a cappella and vocals. Showing today and tomorrow at 8pm and tickets are RM75 each. For enquries, call (017) 372 8831 or email [email protected].
2  Comedy shows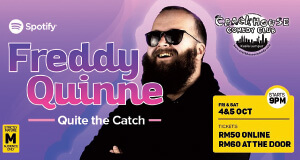 Freddy Quinne
One of the biggest club comics from the UK is gracing the Crackhouse stage for a night to remember. Freddy Quinne's unique voice, powerful punchlines and amazing energy will have you enthralled. All the way from Manchester, Quinne is a coveted comedian with a unique sense of humour. Showing today and tomorrow at 9pm. Tickets are RM50 online or RM60 at the door. Crackhouse Comedy Club Kuala Lumpur, 1st Floor, 24A, Lorong Rahim Kajai 14, Taman Tun Dr Ismail, Kuala Lumpur. For more information, visit the club's Facebook page @CrackhouseKL.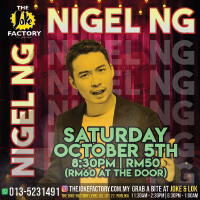 Nigel Ng
Malaysian stand-up comedian Nigel Ng visits from London for a great show. He made his TV debut in 2018 on Comedy Central's Rob Delaney's Stand Up Central and then was on Comedy Central's Roast Battle. His show Culture Shocked was an incredible sellout at the Edinburgh Fringe Festival and he was nominated for the Best Newcomer Award. He performs tomorrow at 8.30pm. Tickets are RM50 or RM60 at the door. The Joke Factory, Lot 26, Level G3, Publika Shopping Gallery, Jalan Dutamas 1, Solaris Dutamas, Kuala Lumpur. To purchase tickets, visit thejokefactory.com.my.
2 Percussion performances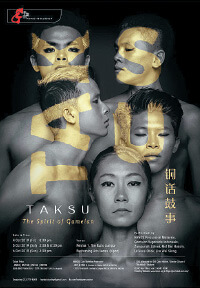 Taksu: The Spirit of Gamelan
Hands Percussion Malaysia continues to preserve and reinvent local traditional art and music with their new concert Taksu: The Spirit of Gamelan. They combine Chinese drums with Malay and Balinese gamelan for a musical adaptation of literary works that reflect their personal journey's as artists. Having previously performed the gamelan at their 2011 concert Ri Yue Chu Yin, Hands Percussion is broadening their skill under the artistic direction of one of Bali's most gifted musicians, I Wayan Sudirana and gifted Malaysian actor Ghafir Akbar. Taksu is on today at 8.30pm, tomorrow at 3pm and 8.30pm, and on Sunday at 3pm. Tickets are RM88, RM138, RM188 and RM238. Pentas 1, KLPAC, Sentul Park, Jalan Strachan, Kuala Lumpur. For bookings, visit  klpac.org.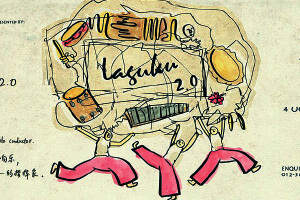 Laguku 2.0
Orang Orang Drum Theatre presents its fifth production Laguku 2.0. The core of the performance is percussion, with additional creative elements to bring it to life. Said to be a piece that everyday observations and perceptions into a visual and auditory exploration, Laguku 2.0 comes four years after its predecessor Laguku. Catch Orang Orang Drum Theatre's creative and energetic performance at 8.30pm today, and at 3pm and 8.30pm tomorrow and on Sunday. Tickets are RM68 at Damansara Performing Arts Centre (DPAC) at H-01, DPAC, Empire Damansara, Jalan PJU 8/8, Damansara Perdana, Petaling Jaya. For more information, visit orangorang.wixsite.com or  dpac.com.my.
2  Creative workshops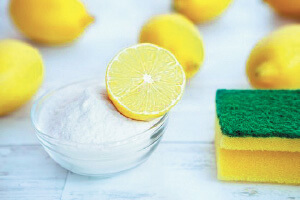 Natural household cleaning workshop
Learn how to make your own cleaning products at The Hive Bangsar. Your instructor Kim will take you through environmentally-friendly options that will not break the bank; in fact, they save you some money. These products are also allergen-free, so you stay safe in the process. You are encouraged to bring your own bottles for the products you make. At the end you will go home with 250ml of dishwashing liquid, 250ml of handwash and 250ml of a multipurpose cleanser spray. The workshop is RM95 per person. The Hive Bulk Foods, 92A, Lorong Maarof, Bangsar Park, Kuala Lumpur. For more information, visit thehivebulkfoods.com.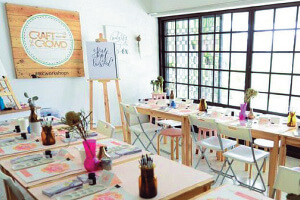 Watercolour forest workshop
Are you a watercolour enthusiast or do you want to learn how to take up this beautiful art? Try the watercolour forest workshop by The Craft Crowd. Learn how to paint a beautiful forest scene with guidance. All materials are included and so is lunch. The price for this workshop is RM165 per person. It will take place on Sunday at The Craft Crowd, 16, Jalan Telawi 9, Bangsar, Kuala Lumpur. For more information, email [email protected] or visit thecraftcrowd.com.