This article first appeared in The Edge Malaysia Weekly, on July 27, 2020 - August 02, 2020.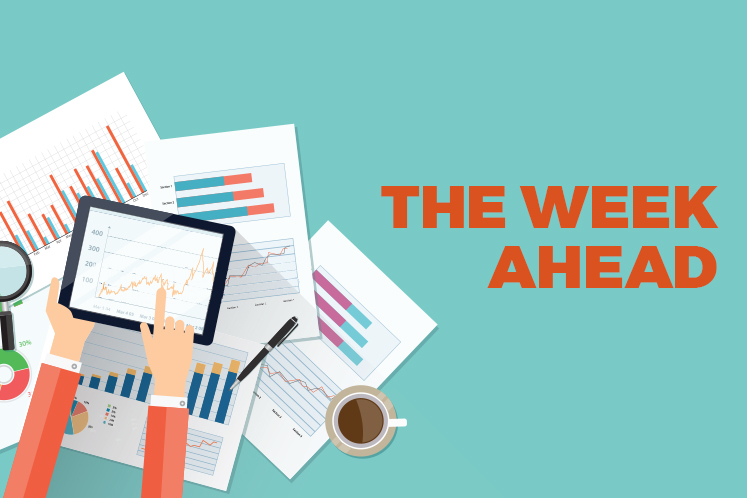 This week, attention will be focused on the High Court's verdict on former prime minister Datuk Seri Najib Razak's SRC International Sdn Bhd case on Tuesday.
Najib is accused of using his position as prime minister and minister of finance to receive a RM42 million gratification when he took part in the government's decision to provide a guarantee for a loan of RM4 billion from Kumpulan Wang Persaraan (Diperbadankan) to SRC International.
He is charged under Section 23 of the Malaysian Anti-Corruption Commission Act 2009, which provides for imprisonment of up to 20 years and a minimum fine of RM10,000 or up to five times the sum or value of the bribe, whichever is higher.
Najib is also charged with three counts of criminal breach of trust involving the same amount under Section 409 of the Penal Code. If found guilty, the penalty is at least two years and up to 20 years in prison, whipping and a fine.
This week's economic calendar sees major countries and markets such as the US, the eurozone, Hong Kong and Taiwan releasing their second-quarter gross domestic product (GDP) data, which will show the extent of the impact taht the Covid-19 pandemic has had on the global economy.
But, first, the financial markets will be focusing on the US Federal Open Market Committee (FOMC) meeting on Tuesday and Wednesday. The US Federal Reserve will announce its monetary policy decision on July 30.
According to UOB Global Economics and Markets Research, the Fed has demonstrated that it will do whatever it takes, beyond interest rate cuts and asset buying, to restore financial market stability, smooth out US dollar funding conditions and safeguard the economy.
"In this meeting, we expect the Fed to keep its policy rate target unchanged at 0.0% to 0.25% and keep its rates near 0% until at least 2022," the bank said in its weekly outlook report last Friday.
"We expect the next Fed move will be to introduce yield curve caps/targets (YCT) (that is, yield curve control) to make monetary policy even more accommodative, but it will likely be announced in the September FOMC."
The July FOMC meeting may be used to prepare the market for a new Fed policy tool, the bank adds.
The US is also expected to report its advanced GDP estimate for the second quarter of the year on July 30. Analysts forecast the number to come in at between -26.2% and -40%, with Bloomberg estimating a contraction of 34%. This means the US would have entered a technical recession — two consecutive quarters of negative growth — in the second quarter of the year.
On July 29, the US Department of Labor will announce its initial jobless claims for the week ended July 25. Sentiment has turned cautious, owing to the unexpected increase to 1.416 million in jobless claims for the week ended July 18, from 1.307 million in the preceding week.
UOB forecasts that the initial jobless claims will stay above 1.4 million in the week ended July 25, while continuing claims could hover around 16 million.
Over at the European Union (EU), 2Q2020 GDP data for the continental grouping will be announced on July 31, after some of its major member states — Germany, France and Italy — do so on July 30.
Bloomberg estimates the economy to contract by 13.9% year on year in 2Q, signifying that the continent has entered a technical recession, after reporting a decline of 3.1% in its economic output in 1Q.
Last Tuesday, EU leaders came to an agreement to set up a €750 billion (RM3.7 trillion) recovery fund to rebuild EU economies ravaged by the Covid-19 pandemic. The European Commission will borrow the money and distribute about €390 billion to the hardest-hit member states, while the rest will be in the form of loans.
On July 31, China will e release its official manufacturing Purchasing Managers' Index for July. The market is expecting a slight easing to 50.8 from 50.9 in June, according to UOB.
Japan, the world's third-largest economy, will announce its retail sales and industrial production for June.
Bloomberg estimates a 6% decrease y-o-y in the country's retail sales, compared with a decrease of 12.5% in May, while its industrial production could have contracted 18.9% y-o-y, following a contraction of 26.3% in May.
Hong Kong will announce its 2Q2020 GDP data on July 29, while Taiwan will release its numbers on July 31. UOB estimates that Hong Kong's GDP will contract 8.7% y-o-y in the second quarter, while Taiwan's GDP is expected to stay flat.
Domestic economic data will also be released next week, with the Department of Statistics Malaysia to release external trade statistics for June on July 28, and the Producer Price Index for June on July 29.
On the corporate side, YTL Real Estate Investment Trust, Globetronic Holdings Bhd and Frontken Corp Bhd are expected to announce their financial results for the quarter ended June 30, 2020, on July 31. Meanwhile, Bursa Malaysia Bhd will announce its financial results for the quarter ended June 30 on July 28.