This article first appeared in The Edge Malaysia Weekly, on February 12, 2018 - February 18, 2018.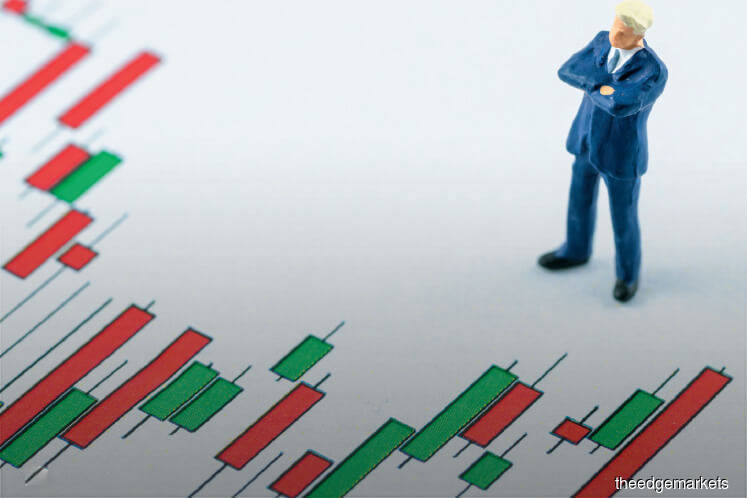 WITH the Chinese New Year celebrations commencing on Thursday evening, it will be a shortened trading week — amid the stock market upheavals of last week, which saw a US equities sell-off spark similar routs in Europe and Asia.
Continued bearish sentiment may dampen the festivities as investors keep an eye on the volatility. At home, the FBM KLCI may continue to dance to the tune set by overnight trading of US equities and other markets.
Last week, the Malaysian benchmark fell as much as 3.1% in a matter of days to 1,812.45 points, its lowest point so far this year, before regaining some lost ground by last Friday's close.
On the economic front, Bank Negara Malaysia will be releasing the gross domestic product growth numbers for 4Q2017 this Thursday. Economists expect growth to moderate after better-than-expected numbers in the previous quarter.
Outside Malaysia, there will be a swathe of data coming out throughout the week, with China taking a back seat (due to the CNY holidays) and only releasing January financing and monetary aggregates.
On Feb 12, India is set to release its December industrial production and January Consumer Price Index data. Singapore will release retail sales data for December on Feb 12, a week ahead of its 2018 budget, scheduled on Feb 19.
Singapore will also announce GDP numbers for 4Q2017 on Feb 14, a day after Taiwan's on Feb 13. Also expected this week are Australia's labour market report for January as well as January trade data from India and Singapore, all due on Feb 15.
On the monetary policy front, Bank of Thailand and Bank of Indonesia are expected to announce policy decisions on Feb 14 and Feb 15, respectively. Neither are expected to change rates this week.
Also in the spotlight will be the ongoing bipartisan negotiations in Capitol Hill, Washington, DC. Failure to reach an agreement led to a second partial government shutdown last Friday. A prolonged shutdown could delay some US data releases slated for this week.
Coming up this week from the US will be January CPI data on Feb 14, which follows the US Federal Reserve's statement late last month that it expects inflation to pick up. Other key data include January advance retail sales due on Feb 14 as well as the January Producer Price Index and January industrial production, both due Feb 15.
Japan will also have a busy data week despite a public holiday on Feb 12. The expected data releases include its preliminary 4Q GDP data due on Feb 14, which follows a seven-quarter streak of consecutive expansion up to 3Q2017 — its best run in 16 years.
In a note last week, UOB said it expects Japan's 4Q GDP numbers to decline 1.6% quarter on quarter on a seasonally adjusted annual rate basis.
There may be some excitement for corporate Malaysia as Puncak Niaga Holdings Bhd, Triplc Bhd and TH Heavy Engineering Bhd minority shareholders gear up to vote at their respective extraordinary general meetings (EGMs).
On Tuesday, Puncak Niaga shareholders will decide on its proposed RM210 million acquisition of construction firm Triplc Bhd. The spotlight may shift to the merits of the acquisition and Puncak Niaga's dwindling cash pile since the sale of its lucrative water assets back in October 2015, which netted RM1.55 billion cash.
As at Sept 30, Puncak Niaga had RM238.07 million cash and RM387.73 million in short-term investments left. It has yet to replace the lucrative income from the water assets with new businesses, such as plantation, which is under gestation.
In a nutshell, Puncak Niaga seeks to acquire Triplc after an internal reorganisation that will see Triplc become a subsidiary of Pimpinan Ehsan Bhd and the transfer of Triplc's listing status to Pimpinan Ehsan. It gained Securities Commission Malaysia approval last year.
Following the sale, Pimpinan Ehsan would be a listed shell company. Tan Sri Rozali Ismail, Puncak Niaga's executive chairman and single largest shareholder (39.58%), will abstain from voting as he is also a 16% shareholder in Triplc.
Triplc shareholders will vote in a separate EGM on Wednesday on the proposed internal reorganisation, proposed shares disposal and proposed special dividends following the sale.
Meanwhile, PN17 company TH Heavy Engineering  (THHE) will seek shareholder approval on Thursday of its proposed novation of a floating production, storage and offloading vessel lease contract for RM374 million cash.
The contract was awarded by JX Nippon Oil & Gas Exploration (Malaysia) Ltd. THHE plans to novate it to a Yinson Holdings Bhd subsidiary and use the proceeds to repay creditors.
However, the novation will also depend on further court appeals by a scheme creditor, Globalmariner Offshore Services Sdn Bhd, to stay the cash-raising exercise.
The appeals are slated to be heard in court by this month, THHE had previously said.
On Feb 12, Kerjaya Prospek Group Bhd will hold an EGM to seek shareholder approval for its proposed bonus shares and warrants issue. The exercise, if approved, would issue six bonus shares for every five existing shares and six bonus warrants for every existing 20 warrants held.
Save by subscribing to us for your print and/or digital copy.
P/S: The Edge is also available on Apple's AppStore and Androids' Google Play.