This article first appeared in The Edge Malaysia Weekly, on March 25, 2019 - March 31, 2019.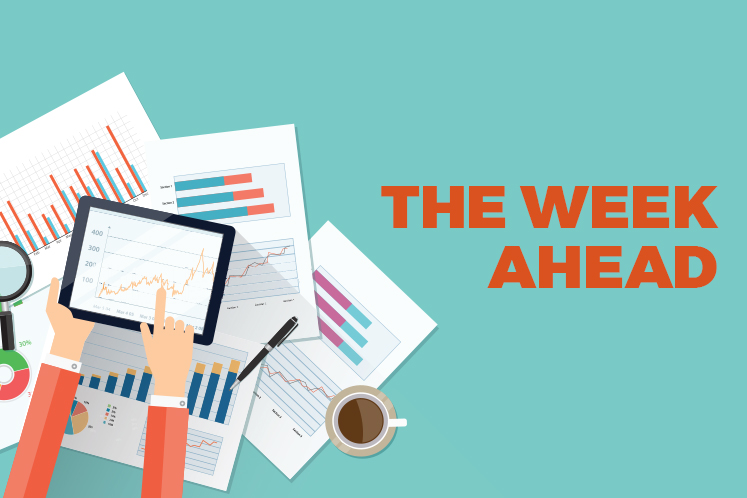 This week, the focus will be on Bank Negara Malaysia's assessment of the economy, as its 2018 annual report is slated for release this Wednesday (March 27).
Datuk Nor Shamsiah Mohd Yunus is presenting the annual report as central bank governor for the first time.
Meanwhile, the world is still digesting Federal Reserve chief Jerome Powell's surprise signal of "no interest-rate hike in 2019" amid slower economic growth.
The Fed's previous guidance was two hikes but monetary policymakers last Wednesday unanimously voted to keep the rates at between 2.25% and 2.5%, affirming its "patient" stance. The surprisingly dovish stance came after four 25 basis points hikes in 2018, three hikes in 2017 and one hike each in December 2016 and 2015. The Fed rate was 5.25% in June 2006 before the first 50 basis points cut was made in September 2007. By December 2008, the Fed rate was at 0% to 0.25%.
Whether the Fed's new dovish stance opens a window for Malaysia to stimulate growth, and if a cut is deemed necessary, remains to be seen. Much could depend on how well the local economy grows and how soon the one-year US-China trade war can be resolved. The much-hoped-for summit between US President Donald Trump and Chinese president Xi Jinping has reportedly been pushed back — to end-April at the earliest.
That Malaysia's headline inflation was negative for the second straight month in February (-0.4% y-o-y), after falling 0.7% in January on the back of lower fuel and transport prices fuelled speculation of a rate cut.
When maintaining the overnight policy rate (OPR) at 3.25% on March 5, Bank Negara said the degree of monetary accommodativeness was consistent with the intended policy stance. It also recognised that "there are downside risks in the economic and financial environment" and said the Monetary Policy Committee (MPC) will "continue to monitor and assess the balance of risks surrounding the outlook for domestic growth and inflation".
The MPC's next scheduled meeting is in May. Bank Negara's last rate change was in January last year when it raised the OPR by 25 basis points to 3.25%, reversing a similar cut in July 2016, three weeks after 51.9% of UK voters chose to leave the European Union.
Brexit, which was due to happen on March 29, will be postponed to May 22 if the Brexit withdrawal agreement is approved this week by the UK Parliament. The EU has agreed to a shorter delay until April 12 if the divorce agreement is voted down (yet again).
At the time of writing, a petition calling on UK Prime Minister Theresa May to cancel Brexit by revoking Article 50 had passed two million signatures, of which 1.3 million were from people who said they were from the UK, the BBC reported. In theory, Brexit can be cancelled if the UK Parliament votes for it, something that neither the government nor the main UK opposition parties reportedly want at this juncture.
Across the Causeway, all eyes will be on the March 25 trial of Malaysian businessman John Soh Chee Wen, who faces 181 charges under the Securities and Futures Act for allegedly being the mastermind behind Singapore's October 2013 penny stock crash that saw over S$8 billion in market value wiped out over three days.
Soh has been held in Changi prison since he was arrested in November 2016. Former Ipco International CEO Quah Su Ling faces 178 charges. Their trial was rescheduled from March 11 after former Ipco interim CEO Goh Hin Calm — who was supposed to have been charged alongside the duo — had an 11th-hour change of heart. Goh — who pleaded guilty to two charges of aiding Quah and Soh in a conspiracy to artificially inflate the share prices of Blumont Group, Asiasons Capital (now Attilan Group) and LionGold Corp — was handed a three-year prison sentence on March 20. Goh is expected to be a witness for the prosecution when the trial starts on Monday.
Meanwhile, key economic releases this week include a rate decision by the Reserve Bank of New Zealand on March 27, the same day European Central Bank President Mario Draghi will be speaking at the ECB and its Watchers conference.
On Thursday (March 28), Chinese Premier Li Keqiang will deliver a keynote address at the Boao Forum for Asia annual conference in Hainan province. Governor of the People's Bank of China Yi Gang and Finance Minister Liu Kun are also scheduled to speak at the forum.
Central bank watchers will also be looking out for the Bank of Japan's Summary of Opinions on March 25. Published eight times a year, 10 days after BoJ makes monetary policy decisions, the report provides a summary of the bank's views on the economy. On March 26, Federal Reserve Bank of Chicago president Charles Evans will be speaking on the impact of US Fed's policy on Asia and the global economy at an event in Hong Kong.
Back home, the Department of Statistics Malaysia is slated to release the Producer Price Index for February on March 28.
Companies holding their annual shareholders' meeting (AGM) this week include Eco World Development Group Bhd and LPI Capital Bhd on March 27; Pavilion REIT, CapitaLand Malaysia Mall Trust and Bursa Malaysia Bhd on March 28; and Sunsuria Bhd, MyNews Holdings Bhd and London Biscuits Bhd on March 29.
Save by subscribing to us for your print and/or digital copy.
P/S: The Edge is also available on Apple's AppStore and Androids' Google Play.