This article first appeared in The Edge Malaysia Weekly, on March 16, 2020 - March 22, 2020.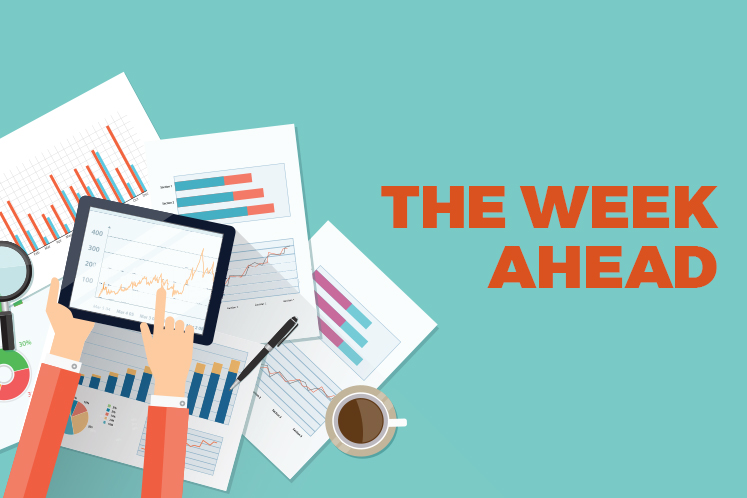 After last week's bloodbath in the global equity markets, the weekend could not be more welcome as investors and traders take a breather and brace themselves for another week of uncertainty.
Central bank meetings are expected to dominate this week's economic calendar in Asia and economists say it is now no longer about whether they will cut interest rates again, but by how much.
Monetary policy decisions from three G10 central banks will be made on Thursday (March 19). The US Federal Reserve (Fed) is expected to cut another 100 basis points (bps) to bring the Fed Funds Target Rate (FFTR) range to the 2008 low of 0.0% to 0.25%.
The Bank of Japan (BoJ) is anticipated to renew easing monetary policy via deepening its negative policy call rate to -0.2%, from -0.1% presently, at its March monetary policy meeting, while the Swiss National Bank is also likely to push its key interest rate further into negative territory by 25bps to -1%, from -0.75% presently.
Will other central banks take the same route? Will the Covid-19 pandemic bring about a global recession? ING Asia economist Prakash Sakpal is of the view that markets are prepared for the worst, which is why they are focused on the policy response.
"We expect the People's Bank of China to cut the loan prime rate by another 10bps next week. Given that cheaper bank loans do little to alleviate the damage from the coronavirus impact, we believe fiscal stimulus is the way to go and are expecting something around 4%," he wrote in a report last Thursday.
Central banks in Taiwan, Indonesia and the Philippines are also meeting this week. "We expect all of them to be leaning towards policy easing, though our house forecasts suggest such action only by the Philippines' central bank and that too by 25bps. We won't be surprised if the central banks of Indonesia and Taiwan join the easing bandwagon and cut rates by more than 25bps," Prakash says.
The next batch of Chinese data on industrial production, investment, retail sales and home prices will continue to be scrutinised for the economic impact of the Covid-19 outbreak in the first two months of 2020.
India, Indonesia, Japan and Singapore will also be releasing their trade figures this week. While these will be scrutinised for the trade impact of the virus outbreak, economists are not expecting to see the full impact just yet given that it only began to rapidly spread outside China in late February.
Market watchers will also be looking out for the US and G7 economic data. It will be a busy week for the US as it releases February advanced retail sales, industrial production, business inventories and housing data on Tuesday (March 17).
As for the rest of the developed economies, notable data includes the UK's January employment and wages data on Monday, as well as Japan's February trade data on Wednesday and Consumer Price Index data on Thursday.
Recall that the Fed had earlier announced a 50bps emergency Fed rate cut to bring the Fed Funds Target Rate (FFTR) range to 1% to 1.25% on March 3. That was followed by a similar 50bps cut by the Bank of Canada on March 4 and the Bank of England in an emergency decision on March 11.
UOB Global Economics & Markets Research notes that the surprise and resolute decisions from G7 central banks, however, were not enough to soothe the Covid-19 fears, which have not only disrupted supply chains but are now seen to also have a huge negative impact on demand, as regular economic activities of companies and households are disrupted.
"With the pertinent need for the Fed to do more, we now expect it to implement an unprecedented 100bps rate cut, to bring the FFTR range down to 0.00% to 0.25%, which is the previous low during the GFC (global financial crisis). That said, we do not think the Fed will want to push rates beyond zero, into negative territory," the research team wrote in a report last Friday.
At the Kuala Lumpur High Court, the 1Malaysia Development Sdn Bhd-Tanore (1MDB-Tanore) trial will resume on Thursday, that is, if former prime minister Datuk Seri Najib Razak's lead counsel Tan Sri Muhammad Shafee Abdullah and his wife Tania Scivetti are tested negative for Covid-19.
The trial was scheduled for March 12 after a long hiatus since November last year but was postponed as the lawyers were instructed to self-quarantine. Najib is facing four counts of using his position to obtain bribes totalling RM2.3 billion from 1MDB funds and 21 charges of money laundering involving RM4.3 billion.
On the corporate front, shareholders' meetings of precision parts manufacturer Notion VTEC Bhd and property developer Sunsuria Bhd are on the Minority Shareholders Watch Group's watch list.
Notion VTEC will convene its annual general meeting (AGM) and extraordinary general meeting (EGM) on Tuesday to seek shareholders' approval for a bonus issue exercise. The group received an interim insurance payment of RM10 million during FY2019. Its profit would have been lower without the insurance compensation. Sunsuria will hold its AGM on Thursday. Shareholders may want to find out why its subsidiary Sunsuria Forum Sdn Bhd recorded a net loss of RM7.3 million in FY2019 as opposed to a net profit of RM101.3 million in FY2018.