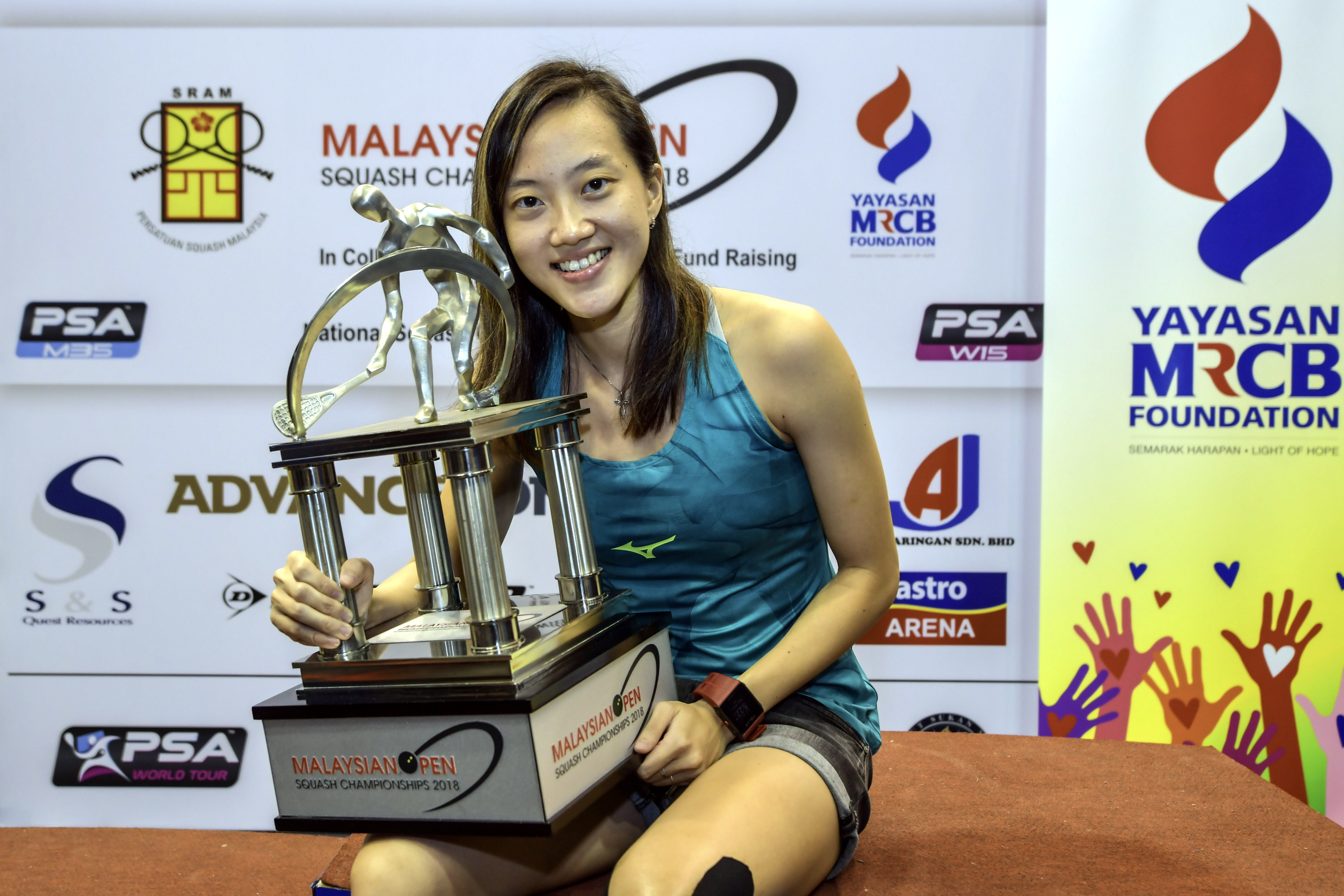 KUALA LUMPUR (July 22): World former number five Low Wee Wern claimed in advance the most precious gift for her 27th birthday by winning her maiden Malaysian Open Squash Championship title, after edging fourth seeded Satomi Watanabe of Japan in a final match today.
The Penang-born whose birthday is on July 25 displayed a splendid performance at the National Squash Centre here, to beat the Japanese 11-8, 11-7, 11-4 in only 30 minutes.
Speaking to reporters after the match, Wee Wern said she knew the final match against Satomi would not be easy and that she must give her all to win.
"It's nice to play with someone who you are familiar with...we trained together back in Penang and I know she is very talented and she moves a lot. But I think I'm lucky because I am a little more experienced than Satomi," she said.
This is also the eighth career tittle for Wee Wern with the last being the 2014 China Open championship.
Meanwhile, in the men's category, Abdulla Mohd Al Tamimi of Qatar clinched his maiden Malaysian Open tittle after winning a close fight with Hong Kong player, Tsz Fung Yip 5-11, 12-10, 11-1, 7-11, 11-5 in 52 minutes.
"It's tough to play in quarterfinals, semifinals and this final match in five sets and I was expecting to win in over than one hour today, so I have prepared everything in my mind.
"In the first set, I was a bit nervous and did not find the way that I should play. Thank God, I found my rhythm in the second set and the rest is just good," he said.
As the winners, Wee Wern and Abdulla received US$2,346.50 (about RM9,534.66) and US$5,866.25 (about RM23,831.64) respectively.