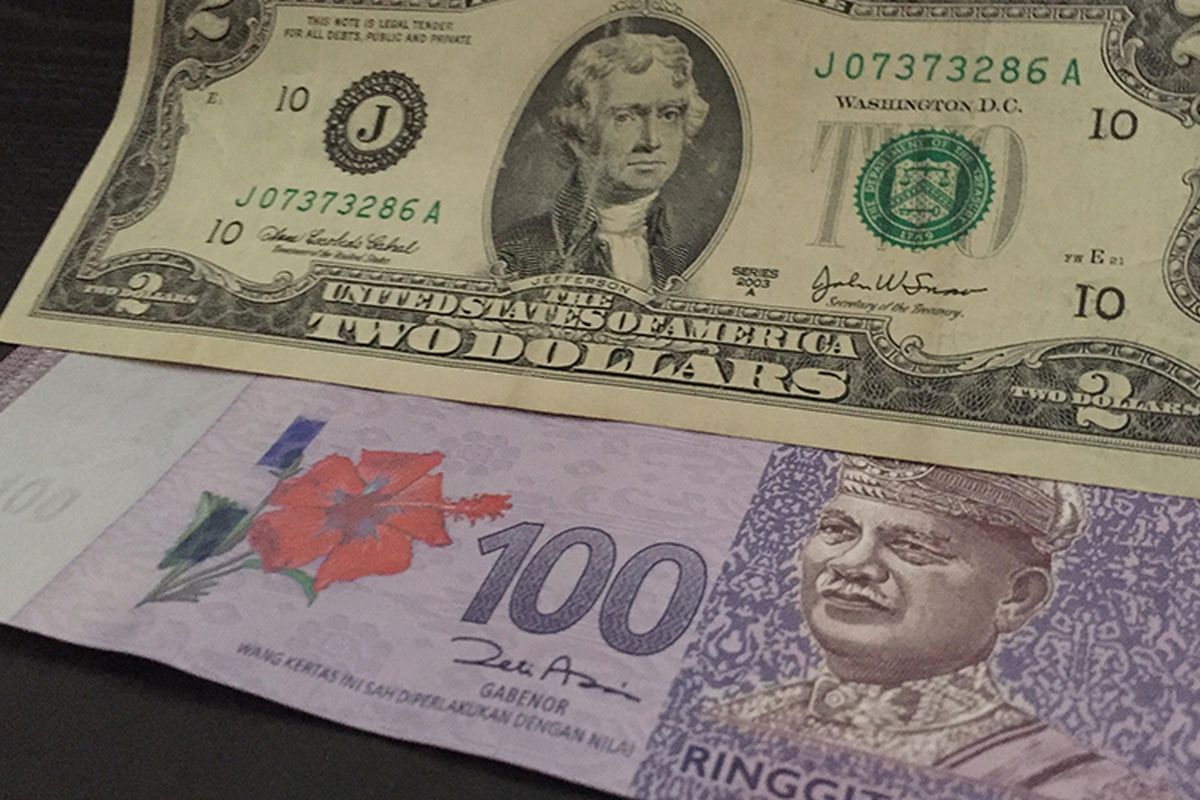 KUALA LUMPUR (April 28): While exporters are usually touted as the clear winners of a weak Malaysian ringgit, it is not as clear-cut this time around as companies also experience a rise in raw material prices, amid the recent chain of unprecedented events.
Despite the recent rally in crude palm oil (CPO) futures and Brent crude oil prices to near-record highs — which would usually be positive for a net commodity exporter like Malaysia — the ringgit cracked under pressure against the US dollar and the Singapore dollar.
The ringgit hit 4.32 against the greenback — its weakest level since May 2020 — last Friday (April 22), and depreciated to a record low of 3.1766 against the Singapore dollar on Tuesday (April 26) amid the hawkish sentiment ahead of the US Federal Reserve's (Fed) Federal Open Market Committee (FOMC) meeting and the economic slowdown in China.
At the time of writing, the ringgit traded at 4.3585 against the US dollar and 3.1621 against the Singapore dollar.
Although a weak currency could be a boon for exporters and bane for importers, market observers said that the current situation — exacerbated by unprecedented events such as the Covid-19 pandemic and global supply chain disruption — will not be the same as the aftermath of previous inflation cycles.
Areca Capital Sdn Bhd chief executive officer (CEO) Danny Wong said that exporters with products or services quoted in US dollar such as glovemakers, electrical and electronics (E&E) players, petrochemical, commodities and furniture producers, would benefit from higher revenues and better margins as their products become more competitive with a "cheaper" ringgit.
Similarly, Hong Leong Investment Bank Research (HLIB) head of retail research Ng Jun Sheng also said that investors should look at semiconductor companies, electronics manufacturing services (EMS) providers, electrical & electronics (E&E) players, wooden furniture manufacturers and plastic packaging companies.
However, he pointed out that the weak ringgit could cancel out the potential positives for exporters, as raw material prices have also increased.
"[The weak ringgit] may not really benefit exporters because the raw material prices which have gotten very expensive have driven up input costs. [The exporters] might not benefit as much compared to the previous inflation cycle around 2015/2016.
"The inflation is a lot more serious this time around. Even though the selling price is high, the input prices are even higher. On a net-net basis, the question would be whether selling prices would prevail over the higher input costs," Ng said.
Meanwhile, those that do not stand to benefit from a weaker ringgit include companies in the automotive, consumer and construction sectors, he added.
Another analyst that declined to be named said companies in the construction, property and consumer sectors could see some margin compression amid the higher input costs and supply chain disruption.
"The supply chain disruption is a different topic which affects their revenue recognition. However, purely on forex alone, the impact should be net positive, but we think that the ringgit will strengthen by the end of 2022, so any tabulations [for winners and losers] is premature given the ringgit's volatility currently," the analyst said.
Meanwhile, Areca Capital's Wong said investors should watch out for companies with US dollar-denominated borrowings such as equipment-heavy companies, which would need to pay more to service their debt.
"However, cash-rich companies with foreign assets/cash would have better valuation gains, especially those companies with foreign subsidiaries in the US and Singapore. Companies whose investment portfolios have overseas exposure such as banks will also have better returns when marked-to-market," Wong highlighted.
Nonetheless, Wong believes that the weakening of the ringgit and the weakness in Malaysian equities and fixed income markets may attract some foreign fund flow.