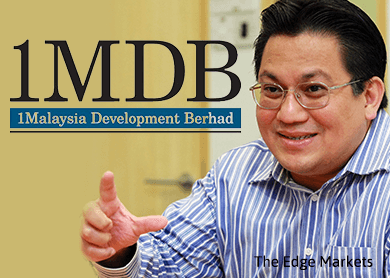 (July 23): The top executives, directors and auditors of government-owned 1Malaysia Development Berhad (1MDB) should be blamed for the firm's muddled financial state, Datuk Nur Jazlan Mohamed said in a report today by The Business Times.
The Public Accounts Committee (PAC) chairman told the Singapore business daily the management, board and the auditors should shoulder a major part of the blame.
"There were weaknesses in the governance and I wish the auditors had played their part to flag issues earlier for corrective action."
"People have a reason to worry that more public money will need to be committed to solve 1MDB's financial situation," said Nur Jazlan in the report.
1MDB has come under the public scrutiny mainly because of the whopping RM42 billion debt within just six years of it being set up.
The firm has not been able to generate enough earnings to service its debts, raising public concerns over some of its debt papers issued with the government's letter of support.
1MDB is currently the subject of inquiry by a number of authorities, including the auditor-general, Bank Negara, police and the bipartisan parliamentary Public Accounts Committee.
The task force consists of Attorney-General Tan Sri Abdul Gani Patail, Bank Negara governor Tan Sri Dr Zeti Akhtar Aziz, Inspector-General of Police Tan Sri Khalid Abu Bakar and Malaysian Anti-Corruption Commission (MACC) chief commissioner Tan Sri Abu Kassim Mohamed.
The task force has so far arrested the managing director of Ihsan Perdana Sdn Bhd and a board member of a construction firm linked to SRC International over alleged connections to the state-owned firm. – The Malaysian Insider