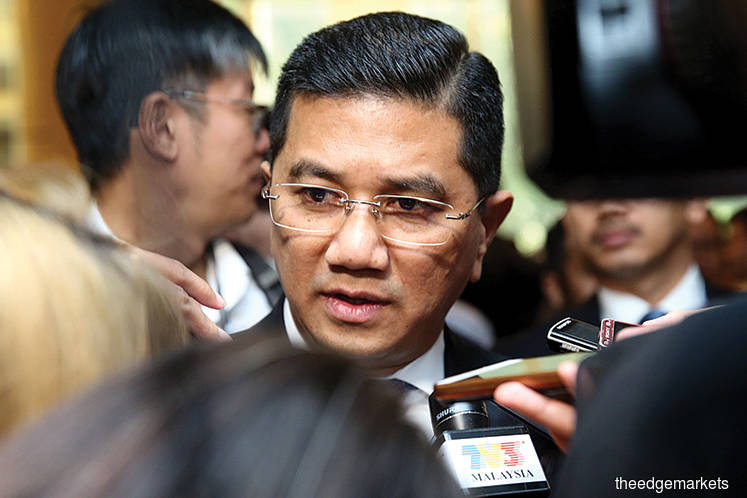 KUALA LUMPUR (Oct 30): Minister of Economic Affairs Datuk Seri Mohamed Azmin Ali said the Pakatan Harapan government welcomes any foreign direct investments (FDIs) into Malaysia from China or other parts of the world.
Speaking to the media after officiating the launch of a joint publication by CARI and LSE IDEAS and Asean Roundtable Series Making BRI inclusive — Are there opportunities for all?, Azmin said any FDIs that create value to the country — bringing capital, creating job opportunities, and bringing in technology into Malaysia — are welcome.
"Certainly we will continue to attract more FDIs into Malaysia. We want to ensure that foreign investors will use Malaysia as their final destination to park their capital and investments and certainly that will push the (country's) growth and economy," he said, adding that FDIs will connect not only to Asean countries but also to Asia and other parts of the world.
"So we will continue to support (FDIs) but certainly we have policies that they (any potential FDIs by China) have to respect and continue to build this collaboration between Malaysia and China," he said.
Azmin added that FDIs that do not provide job opportunities in the country would not "create values to the investment".
"The bottom line is that every single FDI coming to Malaysia must be able to create value and opportunities for the locals. That is the fundamental and principle that we want all parties to abide and to respect," he said.