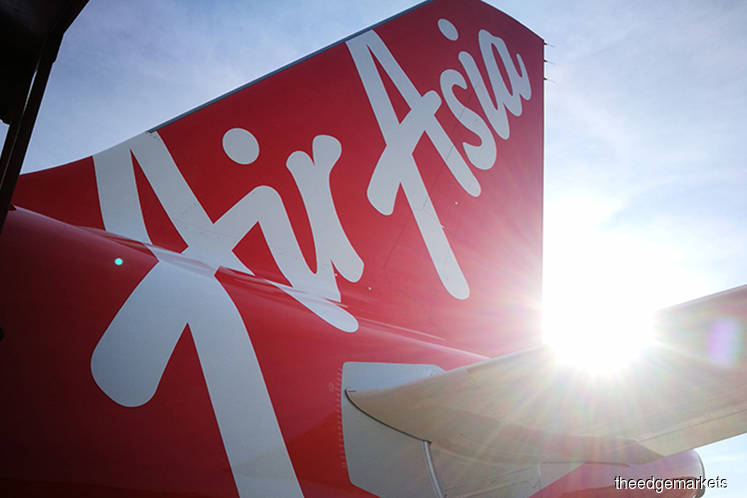 KUALA LUMPUR (Oct 22): AirAsia Group Bhd says it sees no need to respond to the Malaysian Aviation Commission's (Mavcom) request for documented details pertaining to the frequent long queues at klia2 immigration counters.
"Why do we need to provide evidence when the issue has been highlighted publicly in the news and on social media platforms? It only further proves Mavcom's inaction, indolence and blatant disregard of its responsibility in protecting the rights of aviation consumers," AirAsia Bhd CEO Riad Asmat said in a statement today.
He is of the view that the onus is on the commission to inspect and investigate the issue.
Riad also lambasted Mavcom's executive chairman for not visiting the low-cost carrier's (LCC) head office in Sepang to better understand its business model.
"We are the main LCC in Malaysia that is now the 13th largest airline group in the world. Are we not important to Mavcom, and Malaysia?" he asked.
AirAsia X Bhd CEO Benyamin Ismail said this is not the first instance of Mavcom's reluctance to act on complaints and issues.
"The RM480 million lawsuit that AirAsia filed against MAHB for operational losses at klia2 two weeks ago was a result of Mavcom's refusal to decide on the dispute, as requested in our earlier notification to them. Mavcom also refused to mediate in the klia2 passenger service charge (PSC) dispute between AirAsia and MAHB, and it took the Cabinet to decide on a lower PSC for klia2 and other airports.
"All this clearly goes contrary to Section 75 of its own Mavcom Act 2015," he added.
Yesterday, Mavcom acknowledged it had received a letter from AirAsia in August, pertaining to the congestion at klia2 immigration counters.
"In the said letter, AirAsia highlighted that they were documenting the congestion on a daily basis. The commission had then requested for the details of the said daily documentation, as the information would be in addition to the information and data that the commission had already procured.
"Despite several reminders being sent to AirAsia requesting for these details, there was no response provided," it said, adding it had then proceeded to meet with the director-general of the Immigration Department and the director of immigration of the Kuala Lumpur International Airport to discuss the immigration queues.