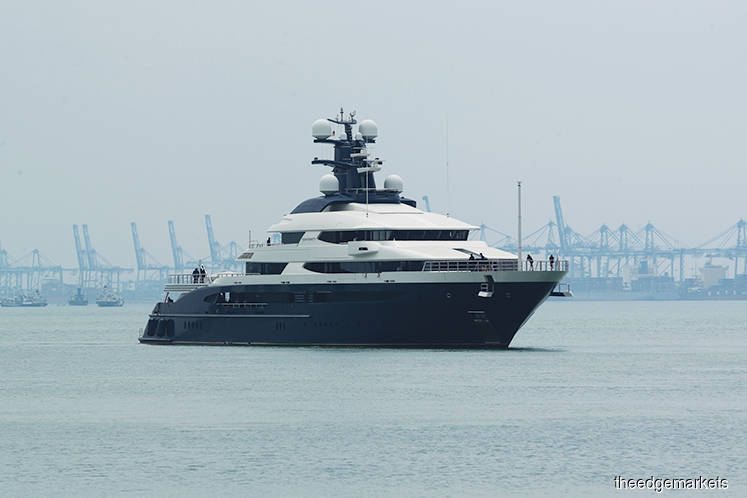 KUALA LUMPUR (Aug 13): Former Prime Minister Datuk Seri Najib Razak has kept mum on the case surrounding the Equanimity, declining to comment on the matter.
"We are not involved in the yacht," Najib told reporters at the Parliament lobby today.
When asked for his comments on Low Taek Jho, or Jho Low, a key figure in the 1Malaysia Development Bhd (1MDB) scandal who allegedly purchased the vessel illegally, Najib said: "As long as whatever is being done is one basis of the rule of law and if it's done illegally, or if the yacht is being obtained in a manner that is illegal, [which] in the sense that money is not due to him, and is being used [by him], as alleged, then he has to be accountable for it."
"I have always said that no one is above the law and whoever has done anything wrong, force of law should take its force. That is my position," Najib added.
This was following Rembau MP Khairy Jamuluddin's tweet yesterday, asking Jho Low to come back to Malaysia to face the law.
In the tweet, Khairy said, "Come back to Malaysia and face the authorities. If you are innocent, stop hiding. For as long as you are on the run and the other related court cases (SRC) remain pending, my party cannot move beyond the 1MDB issue and rebuild."