This article first appeared in The Edge Malaysia Weekly, on November 16, 2020 - November 22, 2020.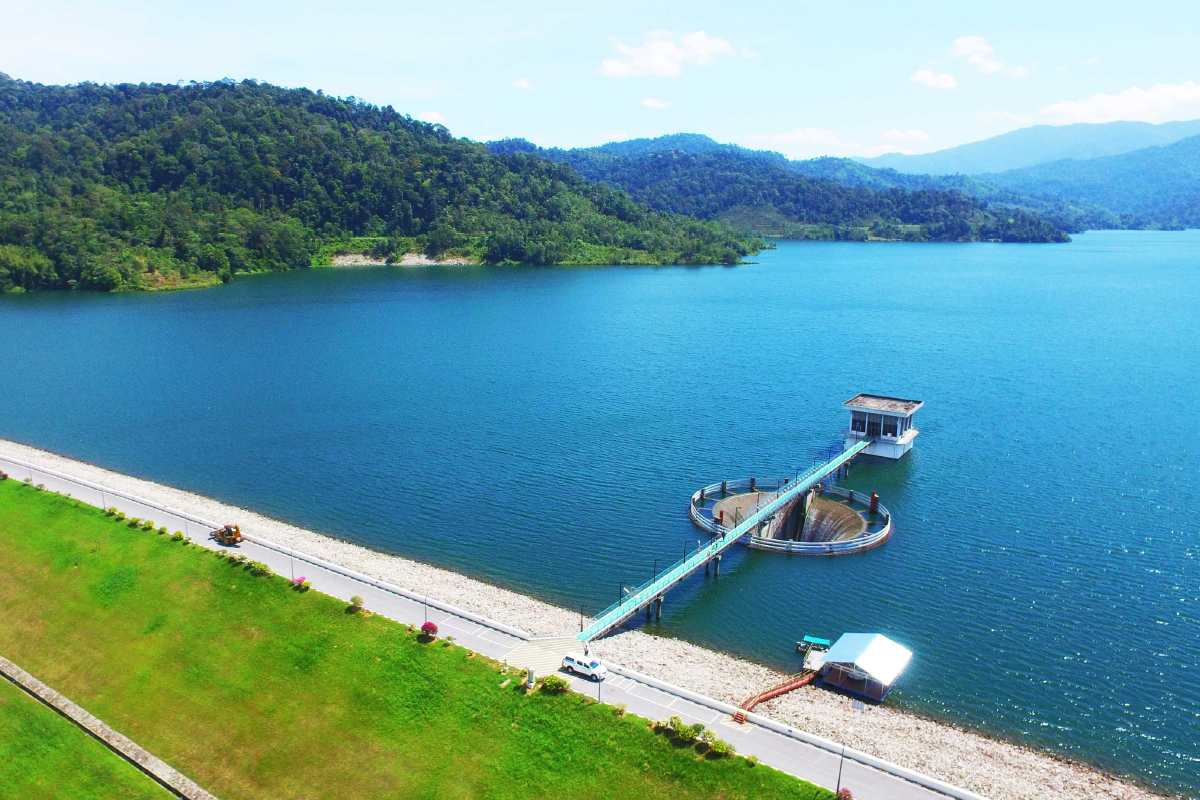 IN a brief conversation with The Edge last week, a director of Pengurusan Air Selangor Sdn Bhd declined to comment on the many disruptions of water supply in the state. "I do not want to comment. You can direct your queries to LUAS (Lembaga Urus Air Selangor, the Selangor Water Management Authority) or SPAN (Suruhanjaya Perkhidmatan Air Negara or the National Water Services Commission)," he said curtly.
His frustration is understandable as Air Selangor has received a lot of flak for the numerous water cuts that have inconvenienced thousands of households and businesses.
To cut a long story short, Air Selangor controls water treatment plants in the state. It also controls Syarikat Bekalan Air Selangor Sdn Bhd (Syabas), which has the mandate to distribute treated water in Selangor.
But the statutory body under the state government that manages water resources, including rivers, lakes and the coasts of Selangor, is LUAS. Arguably, LUAS should be made answerable for the water disruptions, as it claims such responsibilities on its website.
SPAN, meanwhile, is the technical and economic regulatory body for water supply and sewerage services in Peninsular Malaysia and the Federal Territories of Putrajaya and Labuan. SPAN is understood to have come out with a review of the water services operators in Selangor, but details were still sketchy at press time.
A high-ranking federal government official who is involved with water services tells The Edge: "SPAN reviews an operator's business plan every three years … It (the review) encompasses all the things needed to be done to comply with KPIs (key performance indicators).
"The main problem now is raw water quality … frequent pollution. As you know, water source management is under the state. However, pollution can start from places far away from the river because any [water in the] drain will end up in the river."  Furthermore, "Air Selangor and SPAN do not have any jurisdiction over water sources ... the current problems are all due to river pollution," he points out. The Edge did not contact LUAS for comment, but officials from Air Selangor and SPAN declined to comment.
The finger-pointing follows numerous unscheduled disruptions over the past three months due to pollution of the rivers.  This has led to insinuations that the Pakatan Harapan government in Selangor may be a victim of sabotage. But a lawmaker from the DAP — a component of the Pakatan Harapan state government — refutes this. "Pollution of our drinking water has been going on for a long time. The only difference is, it has been happening quite often lately. In the past, we had other issues." The issues referred to include water shortages in 2014 because of a drought.
The high-ranking official explains: "In the past, the issue was the capacity of raw water. Now, we have sufficient yield with Horas (hybrid off-river augmentation system) and dams built by the state and federal governments."
Horas is basically a combination of off-river storage, involving the accumulation of storm water from Sungai Selangor during the rainy season, and groundwater collection, which in turn reduces reliance on dam and surface water.
So, why the problems?
SPAN's publication, Water and Sewerage Statistics 2019,  shows that Selangor had a treatment capacity of 4,706 million litres a day (MLD) while demand was 4,856 MLD as at end-2018.
Non-revenue water (NRW), namely that lost from pilferage or leaks, stood at 31.7% in 2018, but reportedly reduced to 28.73% in 2019.
Selangor's NRW was as much as 42.8% about 15 years ago, but had been brought down to about 35% by 2015. A lot of the problems with NRW can be resolved by replacing ageing pipes, but that requires considerable investment.
SPAN's 2019 publication put Selangor's water services' operating expenditure at RM2.78 billion against a total revenue of RM2.11 billion, or a large deficit of RM668.23 million. Details are not very clear but in general, total revenue is said to comprise tariff revenue, non-tariff revenue and other income, including capital contribution fund, while operating expenditure includes treatment cost (including purchase of raw water and treated water), distribution cost, customer service cost, and administrative and general cost where applicable.
What is clear, however, is that Syabas' financials do not look good. In the financial year ended December 2018, it suffered a huge after-tax loss of RM1.61 billion on revenues of RM1.94 billion. Total assets stood at RM7.43 billion, while total liabilities were nearly thrice as much at RM20.64 billion. Accumulated losses amounted to RM13.51 billion.
The government official attributes a large chunk of the losses to stagnant water tariffs which though scheduled, have not been allowed over many years owing to populist policies.
See also Page 44: Of water disruptions and other monopoly mishaps