This article first appeared in The Edge Financial Daily, on December 14, 2018.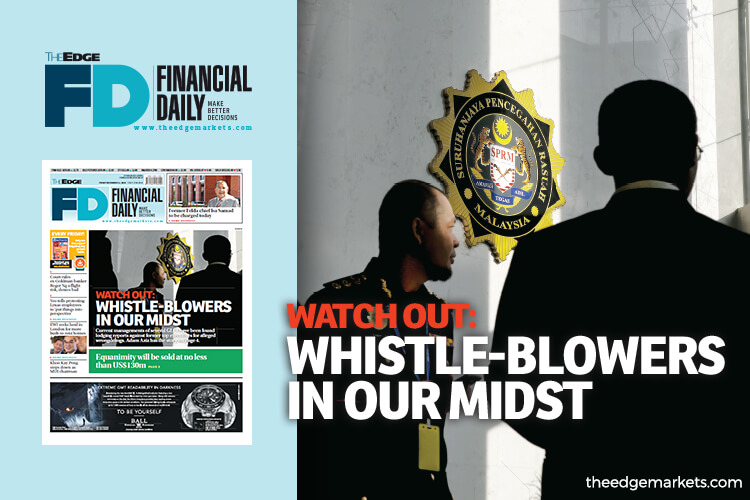 KUALA LUMPUR: Another government-linked company (GLC) has seen its current management lodge a report with the Malaysian Anti-Corruption Commission (MACC), urging the anti-graft agency to investigate its former top executives.
This time it's Felcra Bhd. On Wednesday, its newly-appointed chief executive officer (CEO) Mohd Nazrul Izam Mansor filed a report to the agency over discrepancies found in its management audit.
Mohd Nazrul, however, did not disclose what the discrepancies were.
More recently, Lembaga Tabung Haji (TH) had lodged two police reports against its former chairman Datuk Seri Abdul Azeez Abdul Rahim, former chief executive officers Tan Sri Ismee Ismail and Datuk Seri Johan Abdullah, as well as senior management staff.
The reports lodged on Nov 30 were the first following internal investigations into past transactions, spearheaded by the new management, since July this year.
They involve illegal channelling funds for activities with political inclinations and alleged misrepresentations and the withholding of material information.
On Dec 12, MACC chief commissioner Datuk Seri Mohd Shukri Abdull was reported as saying that the agency is closely monitoring the TH financial controversy.
On Dec 12 last year, then Federal Land Development Authority (Felda) chairman Tan Sri Shahrir Abdul Samad also lodged a police report over possibilities of fraud in the transfer of land ownership.
In a statement on Wednesday, Mohd Nazrul said the audit over the management of Felcra has found several issues which require further investigation by the anti-graft agency.
"Felcra chairman Datuk Nageeb Wahab, when speaking on his first day in office on Oct 1, had instructed for a management audit over Felcra's management to be conducted comprehensively.
"An external audit with the cooperation of Felcra's internal audit has conducted comprehensive checks and investigations, and has arrived at several findings which require further investigation by the MACC," said Mohd Nazrul.
"As such, I had on this day (on Wednesday) filed a report to the MACC to investigate the findings within the management audit in order to protect public interest particularly the government, participants and the staff as a whole," he added.
Felcra, he added, will give its full cooperation during the investigation by MACC and will ensure any parties found guilty will be judged fairly in accordance to the rule of law.
Felcra is among government agencies that has seen a management reshuffle following the change of government on May 9.
Felcra was previously chaired by Umno supreme council member Datuk Seri Bung Mokhtar before his resignation on June 1. The role was taken over by Nageeb, who was former Sime Darby Bhd vice-president, on Oct 1 under the appointment by the Prime Minister's Office.
Separately, Mohd Nazrul was appointed as the CEO on Oct 22 to replace Zulkarnain Md Eusope, who completed his service on Oct 19.
The agency has been under MACC's scrutiny previously, where a subsidiary was investigated in September this year over allegation of graft and abuse of power involving contract awards worth RM4 million. A managing director in the unit and another official was remanded as a result.
Separately, Felcra has been looking to sell some 50% of its wholly-owned Felcra Tower, which has a gross development value of RM1.1 billion.
The decision came as it is unable to fund the project, which was 50% complete as at Oct 25. At the time, Economic Affairs Minister Datuk Seri Azmin Ali also told the Parliament that Felcra was having 'cashflow problems', which prompted the decision. Felcra is tasked to develop rural areas across Malaysia.
Since the Pakatan Harapan coalition took over the government, MACC has been working overtime, launching investigations on former top leaders of GLCs such as Felda, FGV Holdings Bhd, Bank Kerjasama Rakyat Malaysia Bhd, SRC International Sdn Bhd and 1Malaysia Development Bhd for alleged wrongdoings from power abuse to money-laundering activities and corruption.