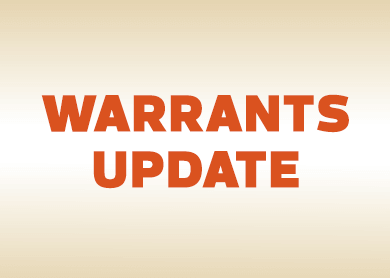 TRADING in the shares of aluminium extruding company Press Metal Bhd was volatile last month due to renewed concerns over a possible glut of the metal on the market. The spot price of aluminium contracts on the London Metal Exchange has remained low, averaging US$1,800 per tonne year to date.
While this has depressed the profit margin of Press Metal's smelting operations, analysts remain upbeat on the group's prospects. They say a recovery in aluminium prices and Press Metal's concurrent smelting expansion plans could be a tremendous boost to its earnings in the next few years.
Between April 13 and 29, Press Metal's shares plunged 17% to a two-month low of RM2.80. However, its sterling quarterly results obviously pleased investors because the stock closed at RM3 on May 12, up 7% from April 29.
This bodes well for the company-issued warrant, PMetal-WC, which has four more years to expiration. A cheaper entry for investors who are optimistic about the group's near-term outlook, the warrant has an exercise price of RM1.10 and a conversion ratio of one to one. It expires on Aug 22, 2019.
In the first quarter of its financial year ending Dec 31, 2015 (1QFY2015), Press Metal posted a better than expected net profit of RM43.14 million, which was up 53% from 1QFY2014.
In a May 7 note, Kenanga Research reiterated its target price of RM5.41 for Press Metal, saying the group's future remains bright because it ramped up capacity and the operating cost of its smelting plants is low. "Press Metal has solid earnings growth potential, given its competitive margin of 17.7% compared with the industry average of just 12.4%.
Excluding unrealised foreign exchange losses, its core net profit grew 10.8% to RM140.2 million, thanks to the improved margins," the research house points out.
Kenanga's fair value implies a strong 80% upside for the stock from its May 12 closing of RM3. Assuming zero premiums, PMetal-WC would theoretically be worth RM4.31, more than double its closing price of RM1.94 on the same day. It is worth noting that the warrant has been trading at close to zero premiums this year compared with more than 16% a year ago. On May 12, PMetal-WC closed at a slight 1.33% premium to the underlying share.
Kenanga's target price was calculated on Press Metal's forward earnings multiple of 15 times based on a projected net profit of RM406 million in FY2016 compared with RM215 million in FY2014. The growth is expected to come from a massive increase in the group's smelting capacity to 760,000 tonnes per annum from 440,000 tonnes at present.
This article first appeared in Capital, The Edge Malaysia Weekly, on May 18 - 24, 2015.