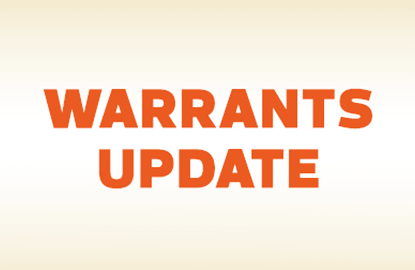 This article first appeared in Capital, The Edge Malaysia Weekly, on January 18- January 24, 2015.
SHARES of Federal Furniture Holdings (M) Bhd (FFHB) have risen 65% since Dec 7 last year, after The Edge reported that the home-grown furniture manufacturer should be able to leverage Starbucks Corp's expansion plan in China.
FFHB is the sole approved vendor of store sets for Seattle-based Starbucks in 11 Asia-Pacific countries, excluding China. In an interview with The Edge last December, FFHB managing director Datuk Choy Wai Hin said Starbucks' rapid expansion plan should provide a tremendous growth opportunity in China. The world's largest coffee house company intends to increase its store count in the world's most populous country from 1,400 now to 3,400 in the next four years.
FFHB's warrant, FFHB–WB, may be a good proxy for investors who wish to ride the company's prospects. FFHB-WB has a 50 sen strike price and a one-to-one conversion ratio. The 10-year warrant, which was issued to sweeten a rights issue in 2007, will expire on March 30, 2017.
It is worth noting that FFHB-WB has not been traded at a discount to the underlying shares for at least the past 12 months. Last Wednesday, however, it was trading at a 3.8% discount to the mother share, which closed at RM1.17.
At zero premium to the mother share, FFHB-WB would theoretically be worth 67 sen, about 7% above the warrant's 62.5 sen close last Wednesday. The upside could be higher if the mother share continues to rise. The stock does not have active analyst coverage, according to Bloomberg data.
According to Choy, FFHB's plan is to lease a factory in Qingdao, which is expected to start operations within 12 months. Some RM10 million to RM15 million will be invested on new machinery and he expects the contribution from the Chinese market to start as early as 3Q2017.
"We will start by supplying about 100 store sets a year in China, but I believe the volume could increase very fast given Starbucks' expansion plan," he said.
FFHB currently ships about 300 to 400 Starbucks store sets a year to Asia-Pacific, including South Korea, Japan, Indonesia and Thailand.
In the nine months ended Sept 30 (9MFY2015), FFHB's net profit grew more than 220% to RM3.99 million on the back of a 57.5% increase in revenue to RM68.88 million, thanks to the increased exports to Starbucks in Japan, South Korea and the Asean region. For the next five years, the company targets to achieve growth of 15% to 20% in revenue and net profit.