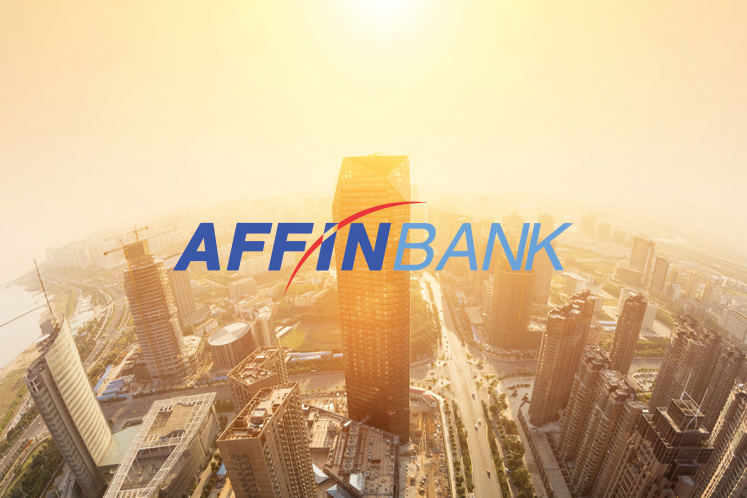 KUALA LUMPUR (March 31): CIMB Group's Wan Razly Abdullah is said to be the top contender for the CEO post at Affin Bank Bhd, sources say.
Affin Bank's current CEO, Kamarul Ariffin Mohd Jamil, is leaving the bank after five years in its driving seat. According to sources, his contract expires today.
At least three sources tell theedgemarkets.com that Wan Razly is expected to be his successor. One said the appointment was still pending Bank Negara Malaysia's approval.
"If all goes well, he is expected to come in sometime in the middle of the year," the source said.
At the time of writing, Affin Bank did not respond to requests for comment.
Wan Razly was the chief financial officer of CIMB Group's Indonesian subsidiary, PT Bank CIMB Niaga Tbk, for some ten years before he returned to Malaysia last year. He then became the group's regional head for consumer strategic business management.
According to sources, Wan Razly has resigned from CIMB Group, with yesterday having been his last day. He could not immediately be reached for comment.
Wan Razly has previously worked at financial services group Northern Trust Corp and PwC UK.
The Edge Weekly, in its Feb 24 issue, reported about Kamarul Ariffin's impending departure from Affin Bank. Citing sources, the report also said there would be a new group managing director at Affin Hwang Capital to replace Datuk Maimoonah Hussain, who retired last November. The person is also expected to be an external candidate.
The change in leadership at Affin Bank comes following Datuk Agil Natt's appointment as its new chairman on Nov 8 last year. Industry sources said Agil, a former banker with vast experience in corporate and investment banking as well as Islamic finance, was brought in to execute a much-needed shake-up at the bank.
Controlled by Lembaga Tabung Angkatan Tentera, Affin Bank — the country's second smallest banking group by assets — has been one of the weaker-performing banks in recent times.
It is understood that the group is looking for new blood and fresh ideas to take the bank forward, and as such, more people-changes can be expected at the bank. Leadership will be particularly important now as the banking industry faces an unprecedented challenge dealing with the business and economic fallout from the Covid-19 pandemic.
According to stock exchange filings this year, the bank appointed Marzida Mohd Noor as an independent director on March 1. She has extensive experience in leading IT business change and transformation, having worked at Shell Malaysia and Malaysia Airlines. Abd Malik A Rahman, 71, who was previously an independent director, was redesignated as non-independent.
Datuk Mohd Hata Robani became the chairman of the audit committee on Feb 16, taking over from Abd Malik, who was redesignated as a committee member.
Affin Bank saw net profit fall 3% to RM487.77 million in the financial year ended Dec 31, 2019, which was slightly below analysts' expectations. It made up 94% of a Bloomberg analyst consensus estimate. Revenue grew a marginal 0.6% to RM1.93 billion.
What was positive about the results was the improvement in the bank's gross impaired loan ratio, to 3% as at end-December from 3.4% three months earlier. However, with the current challenges faced by the industry, analysts say it will be an uphill task to improve it further.
Read also: Newsbreak: Leadership changes imminent at Affin banking group