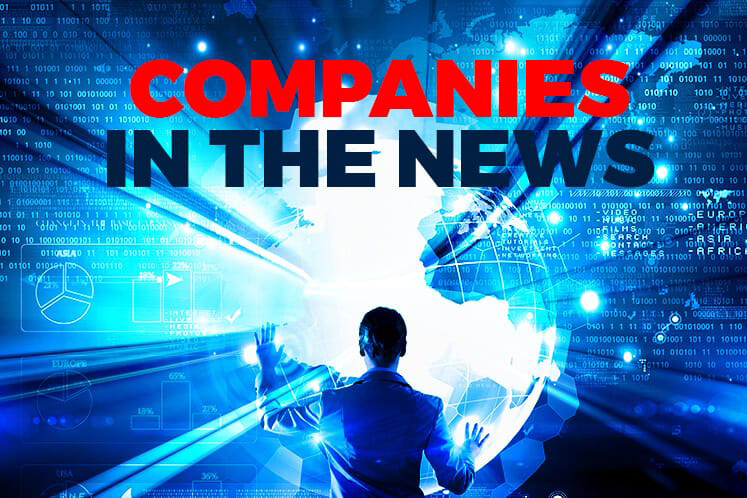 KUALA LUMPUR (Dec 6): Based on corporate announcements and newsflow today, companies in focus next Monday (Dec 9) could include Vsolar Group Bhd, MMC Corp Bhd, Sime Darby Plantation Bhd, AirAsia Group Bhd, Perak Corp Bhd and MISC Bhd.
Vsolar Group Bhd plans to raise up to RM65.9 million via a renounceable rights issue with free warrants to meet its capital expenditure (capex) for development and construction of biomass plants.
The exercise entails the issuance of up to 1.32 billion rights shares together with up to 878.64 million warrants at an indicative issue price of 5 sen per rights share. The cash call will be on the basis of three rights shares for every one existing Vsolar share held, together with two free warrants for every three rights shares subscribed, at an entitlement date to be determined later.
The ACE Market-listed company said based on the indicative issue price of 5 sen per rights share, it expects to raise between RM8.2 million and RM65.9 million. The exercise price of the warrants will be determined by the board of directors.
MMC Corp Bhd said a joint venture between MMC Engineering & Construction Sdn Bhd (MMCEC), MMC Oil & Gas Engineering Sdn Bhd (MMCOG) and Sedia Engineering Works Sdn Bhd has been awarded an RM131.4 million contract for the engineering, procurement, construction and commissioning of the PGU-I gas pipeline replacement project.
MMCEC and MMCOG are indirect wholly-owned subsidiaries of MMC.
MMC said the project comprises the NPS 36 pipeline and associated station works for the total length of 33km from Gas Processing Kertih to Bukit Anak Dara Kijal in Kemaman, Terengganu.
It expects the project to be completed within 35 months from the effective date.
Sime Darby Plantation Bhd is divesting its entire stake in Sime Darby Plantation Liberia Inc (SDPL) to Mano Palm Oil Industries (MPOI).
This was approved by the group's board of directors. The Government of Liberia has also consented to the divestment of SDPL's shares to MPOI.
"This decision is part of Sime Darby Plantation's current asset monetisation exercise, which includes the divestment of underperforming assets or assets that have achieved its full value potential for disposal," it said.
AirAsia Group Bhd has entered into a preliminary shareholders agreement with Universal Music Malaysia Sdn Bhd to set up a record label to promote Southeast Asian talents.
The joint-venture company will be named RedRecords Sdn Bhd and aims to popularise Asian pop music through artists and repertoire, artist development, music recordings and contents, management and agency services related to all entertainment activities, and music publishing and merchandising.
"The partnership with Universal Music aligns with AirAsia's focus in developing talents in ASEAN. This will facilitate the ancillary revenue growth of AirAsia in the music industry, with Universal Music bringing in the necessary expertise and skills set to create a synergy which will enhance the musical venture.
Affin Hwang Investment Bank Bhd has put Animation Theme Park Sdn Bhd (ATP), an indirect 51%-owned subsidiary of Perak Corp Bhd, under receivership.
Perak Corp said Affin Hwang Investment had on Wednesday appointed Datuk Duar Tuan Kiat of Messrs Ernst & Young as receiver and manager over the property of ATP. The net book value of ATP's charged assets was RM186.26 million as at Sept 30, 2019.
"With the appointment, the management powers of the directors of ATP will be immediately suspended. The financial and operational matters of ATP are now under the responsibility of the receiver and manager," the Perak state government's investment arm added.
MISC Bhd was awarded three long-term time charter contracts with an estimated total value of US$245 million from Brazil Shipping I Ltd, which is a Shell Group entity.
MISC said these contracts were awarded to its unit AET Tanker Holdings Sdn Bhd.
"AET will own and operate these newbuilding Suezmax Class Dynamic Positioning Shuttle Tankers for operations in international and Brazilian waters," it said, adding that the charter is expected to commence in 2022.
AET is the petroleum shipping unit of MISC which specialises in the global ocean transport of petroleum.