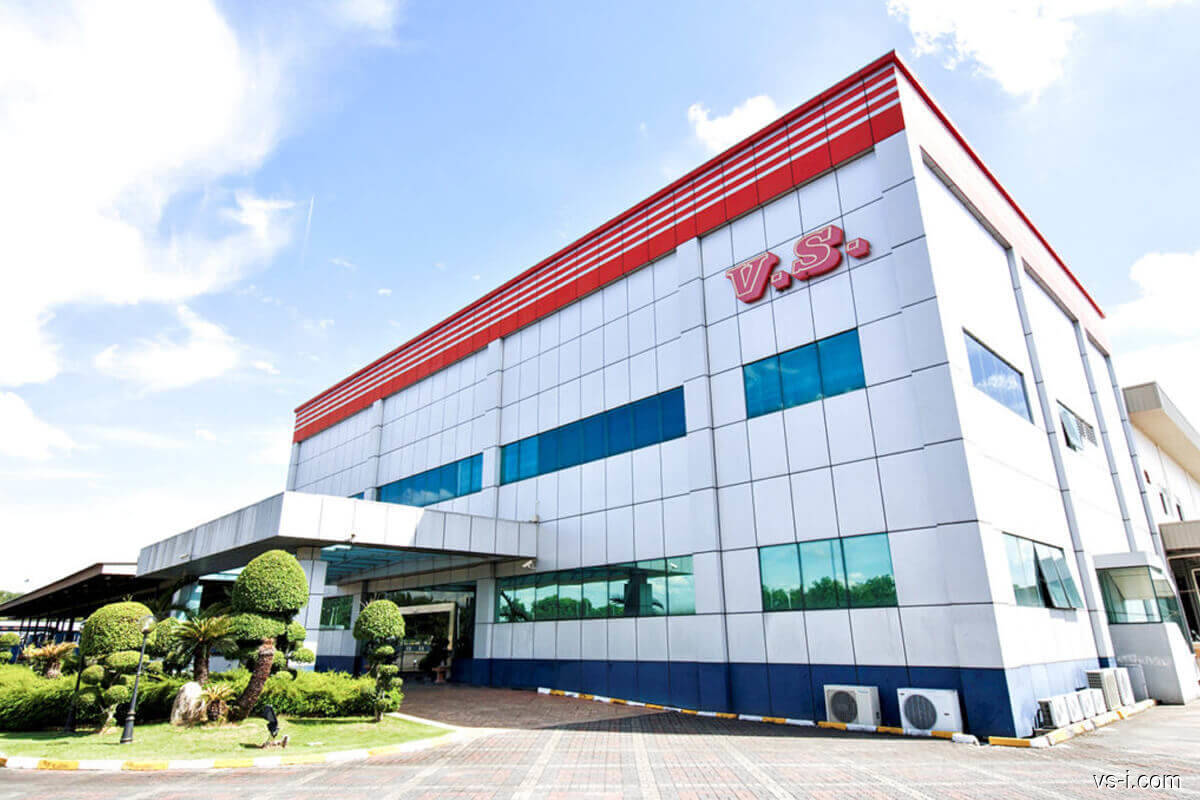 KUALA LUMPUR (Sept 28): VS Industry Bhd's net profit fell 3.81% to RM54.12 million or 2.92 sen per share in the fourth quarter ended July 31, 2020 (4QFY20), from RM56.26 million or 3.1 sen per share last year due to lower sales.
Quarterly revenue also slipped 14.98% to RM882.61 million, from RM1.04 billion in 4QFY19, according to a filing to Bursa Malaysia today.
In contrast, on a quarter-on-quarter basis, VS industry returned to the black in 4QFY20 from a net loss of RM19.53 million, while revenue rose 74.55% from RM505.66 million.
The group declared a second interim dividend of 0.8 sen per share for the financial year ended July 31, 2020 (FY20), payable on Oct 30. VS industry is also proposing a final dividend of 0.8 sen per share for FY20, which will be paid on a date to be announced later.
This means the total dividend per share for FY20 is 2.6 sen, versus 4.4 sen in the previous year's corresponding period.
For the full year of FY20, although VS Industry managed to pull itself back into a profitable year, the final figure, however, still declined 29.95% to RM115.86 million, from RM165.39 million last year, while revenue was down 18.48% to RM3.24 billion, from RM3.98 billion.
The company attributed the lower earnings this year to losses of RM26.9 million incurred during the temporary closure of factories following the Movement Control Order (MCO) that was imposed in the preceding quarter, in addition to lower orders from a key customer.
On its prospects, VS Industry said the board opines that the financial performance in FY21 will be better supported by recovery in global and local economies.
"The prospects of the group remain bright under the stewardship of the experienced board and management team that is further backed by a strong balance sheet," said VS Industry.
Despite the challenging Covid-19 situation, the group managed to clinch another new customer from the US in August 2020 to produce cordless electrostatic sprayers on box-build assembly basis.
Meanwhile, the company added that orders from existing customers are showing fairly healthy rebound as well in comparison to the preceding quarter.
The group will also be producing new models that some customers plan to roll out in 2021, said VS Industry, adding that the encouraging trend is expected to sustain in the near future.
With this, the group's existing capacity is projected to be filled up by 2021, said VS Industry.
At noon break today, shares of VS Industry were up six sen or 2.86% at RM2.16, valuing the counter at RM4.06 billion. Year to date, the counter has risen 61.19% from RM1.34.