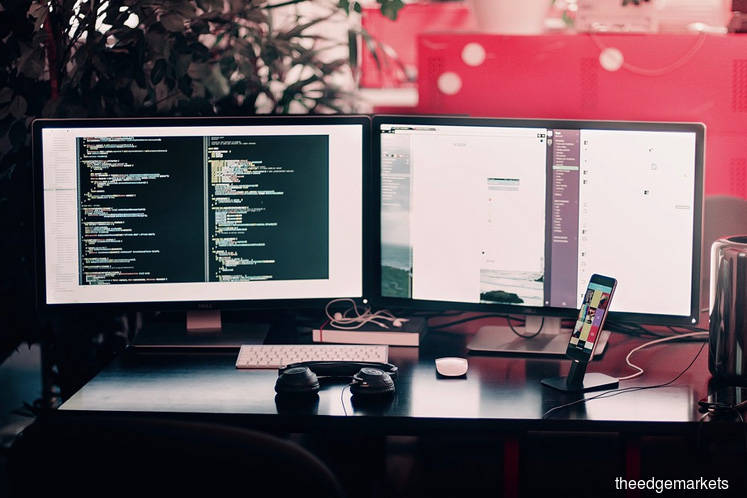 KUALA LUMPUR (Oct 19): IT company Vortex Consolidated Bhd intends to raise up to RM54.89 million through a series of corporate exercises that involve a share consolidation, rights issue with warrants, and a right issue of new irredeemable convertible preference shares (ICPS).
Vortex plans to consolidate every two existing shares into one, which would result in an adjustment to its share price.
For illustration, based on the company's last transacted market price of 8.5 sen per share, the adjusted reference price would be 17 sen post-consolidation.
Vortex will then carry out a renounceable rights issue of up to 60.989 million new shares on the basis of one rights share for every five consolidated shares held on an entitlement date to be determined. The issuance comes with one free detachable warrant for each rights share subscribed. 
The issue price of the rights share has been fixed at 15 sen each.
In addition, Vortex plans to issue up to 914.83 million ICPS on the basis of three ICPS for every one consolidated share held on an entitlement date to be fixed, at an issue price of five sen per ICPS.
Based on the issue prices of 15 sen per rights share and five sen per ICPS, the group will be able to raise up to RM54.89 million in gross proceeds. 
Vortex said it wants to use RM43.19 million of that to fund its property development project; RM6.5 million for future projects and acquisitions or investments; RM4 million for its working capital; and the remaining RM1.2 million to defray expenses related to the proposed corporate exercises.
The group also proposed to amend its Memorandum and Articles of Association to facilitate the proposed rights issues. It expects the proposals to be completed in the first half of 2019. 
Vortex shares closed 0.5 sen or 5.88% higher at 9 sen, valuing the group RM51.82 million.