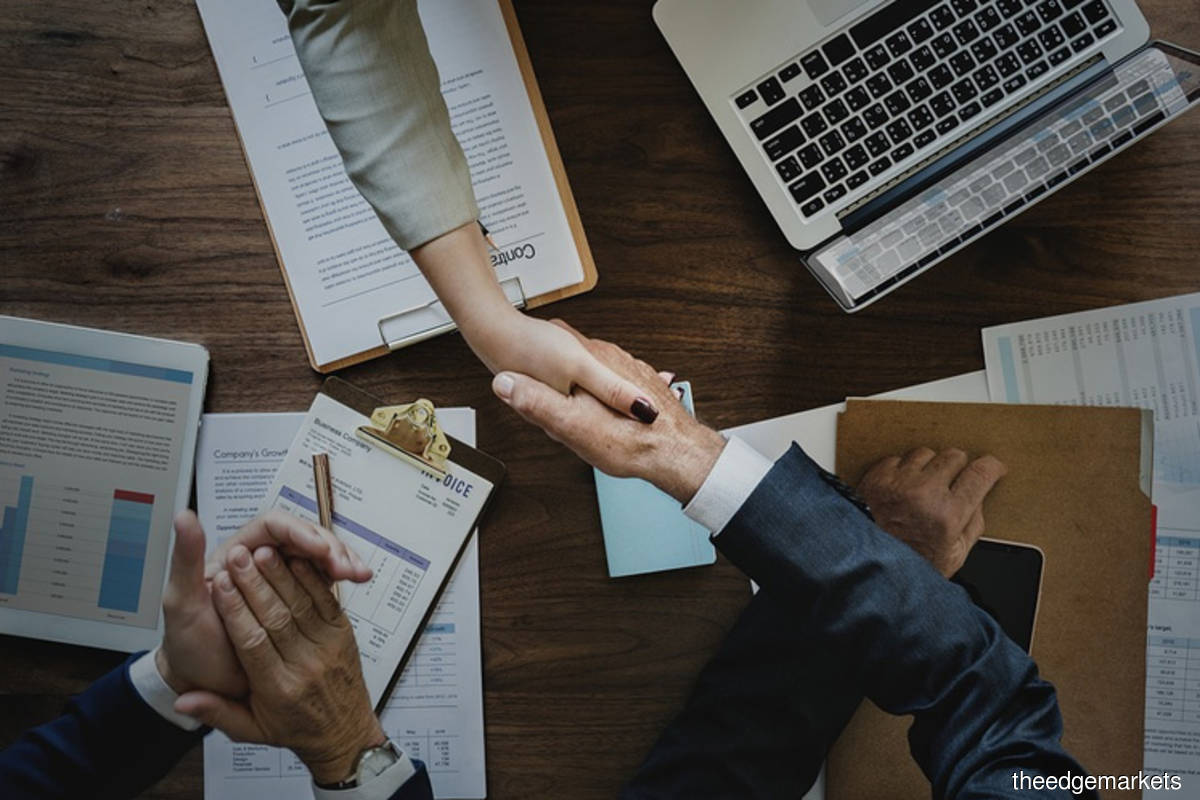 KUALA LUMPUR (Aug 11): Local merger and acquisition (M&A) activity has slowed down in the second half of the year (2H22) amid inflationary pressures, geopolitical tensions and political uncertainties in the country, Ernst & Young PLT's (EY) latest survey shows.
Although the consulting firm's CEO Outlook Survey 2022 shows that chief executive officers in Malaysia and Southeast Asia (SEA) are prioritising the acceleration of investments and M&A to boost capabilities in technology, talent and innovation as well as environmental, social and governance (ESG) and sustainability strategies, recent months have seen companies pulling back and taking a wait-and-see approach.
According to the survey, nine out of 10 (91%) Malaysian CEOs are concerned about inflationary pressures in view of increasing labour costs and price hikes for raw materials and commodities.
"Globally, [the M&A landscape] was subdued in 2019 and part of 2020 due to the Covid-19 impact. However, the back end of 2020 and 2021 was incredibly strong. Malaysia was a little slower, but we also saw a lot of activity pick up in 2H21," Preman Menon, EY's Malaysia strategy and transactions leader, told theedgemarkets.com.
"1H22 grew more robust as businesses tried to 'invest ahead of the curve'. While we have seen robust [interest], our expectation is that there may be a little dampening in 2H22 not because companies don't want to invest, but because companies are taking a cautious stance with many revisiting their business strategies," he said.
Menon explained that in parallel with the strategies of global CEOs, over half (57%) of SEA CEOs are still expecting to actively pursue acquisitions in the next 12 months. In particular, one-third of SEA CEOs (32%) indicated that their acquisitions will focus on improving operational capabilities, and over a quarter (28%) indicated bolt-on acquisitions to increase market share.
"The experience of the pandemic has compelled companies to review their strategy and portfolio. This helps identify the areas that need investment — and at speed," Menon said.
When asked which sectors may actually see M&A activity in 2H22, Menon said a number of computer consumer companies, which had "reinvented themselves in terms of how they have embraced digital and how they engage with their customers", had made a comeback and will feature quite strongly on the M&A radar.
"A lot of this is going to be dependent on geopolitical risks and how other uncertainties pan out. In the last two months or so, people may be stepping on the brakes where they were actively pursuing acquisitions just to see how things pan out first," Menon observed.
Other considerations for companies include supply chain security, Menon added, given the knock-on effect of Ukraine's issues on the global economy. He explained this will have many companies revisiting their supply chain mechanism and understanding how they can control it better to plan around current issues.
"This is where technology and digitalisation start to feature strongly, and companies which embrace this would potentially emerge as winners in the near future," Menon added.
The survey also shows CEOs pivoting towards sustainable transformation.
While the return on invested capital ranked highest (76%) among drivers of value over the next few years, nearly three quarters of SEA CEOs (74%) identified ESG factors as important when it came to strategic decision-making. Half of SEA CEOs polled recognised that becoming a leader in ESG would help them gain a competitive advantage and lower the cost of capital for their business, and that ESG ratings are important to attract investors (30%).
"In Malaysia, many investors have factored in ESG in their decision-making to the point that they are willing to walk away if the target has less than ideal ESG practices. In fact, we have experienced it first-hand in the last six months. ESG has featured just as strongly as financial and tax due diligence.
"If you look at the money flow, it is being directed at a global level into sustainable investments as they enable a company to continue to operate sustainably. Therefore, I think ESG is going to be front and centre of most investment decisions," Menon stressed.