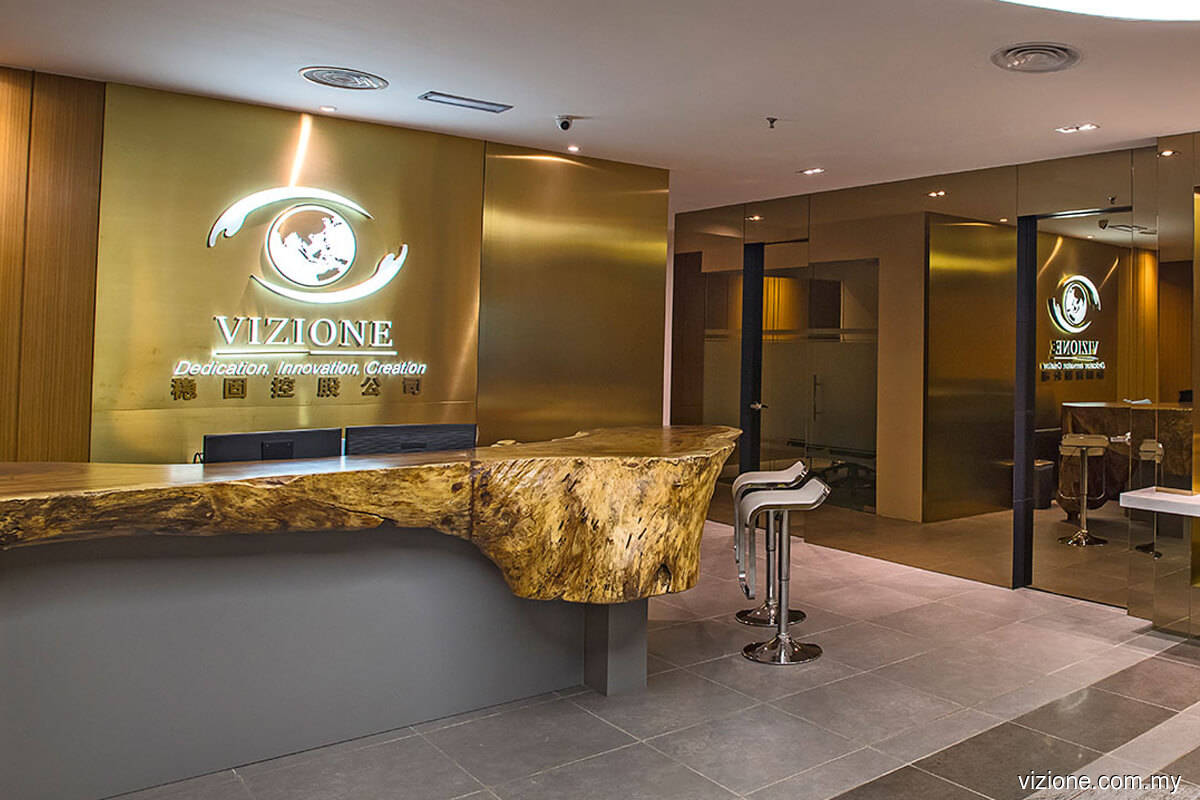 KUALA LUMPUR (Feb 5): Vizione Holdings Bhd has proposed another private placement just after eight months, to raise funds to be used for its existing and future projects, as well as capital expenditure.
The group plans to raise up RM48.39 million by placing up to 30% of its issued shares to third party investors to be identified later, the group said in a bourse filing.
This is based on an indicative issue price of 20.5 sen per placement share, representing an 18.16% discount to the five-day volume weighted average market price of shares up to Feb 4.
Vizione proposes to issue up to 236.04 million new shares, representing not more than 30% of the total number of issued shares (after excluding the treasury shares) of 786.8 million as at Jan 26.
As at Jan 26, Vizione also had 41.64 million warrants C, 9.34 million share issuance scheme options, 2.99 million outstanding 10-year 3% irredeemable convertible unsecured loan stock and 302.71 million outstanding warrants D.
The group said from the proceeds to be raised, RM17 million will be used for its capital expenditure for the setting up of six new gloves production lines and upgrading of existing production facilities, while RM16 million will be for the group's existing construction projects.
Another RM9.14 million will be set aside for future design and built property development projects and renewable energy projects, while RM5 million will be used to fund 9.6 megawatt capacity small hydro facility at Empangan Pedu, Kedah. 
On the completion of the exercise, Vizione will have an enlarged share capital of 1.02 billion, valued at RM636.78 million.
Vizione's previous private placement announced in June last year was deemed completed on Nov 16. It involved 170 million new shares issued in several tranches, which raised total gross proceeds of RM61.63 million then.
Shares of Vizione closed unchanged at 25.5 sen today, valuing the group at RM201.07 million. Over the past year, the counter has fallen 54% from 55 sen.