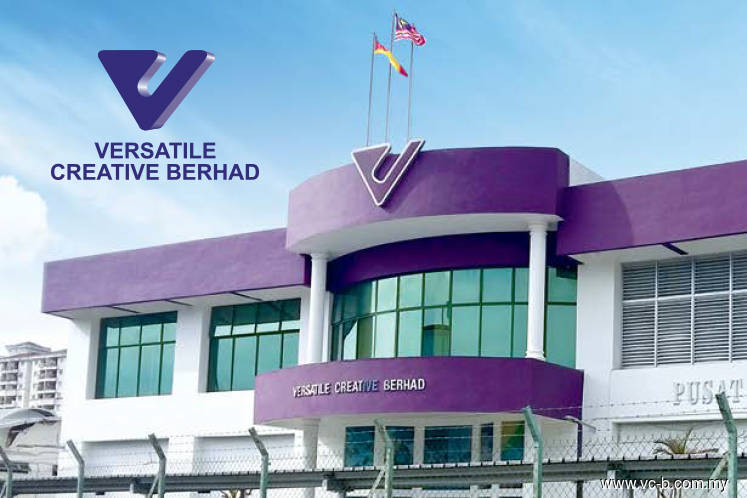 KUALA LUMPUR (Aug 30): Shareholders of plastic packaging manufacturer Versatile Creative Bhd approved seven resolutions for the appointment of seven new directors at its extraordinary general meeting that was held today (EGM).
The seven directors were former agriculture and agro-based industry deputy minister Datuk Seri Mohd Shariff Omar; former commissioner of police Datuk Seri Wira Ayub Haji Yaakob; former Attorney-General Tan Sri Panglima Abdul Gani Patail; former KPMG advisory partner Datuk Hew Lee Lam Sang; lawyer Nicholas Chang Chen Seng; Khat Chee How; and Lim Siew Yeng, who is daughter of Lim Chou Bu, a substantial shareholder in Versatile Creative via his interest in NSK Trading Sdn Bhd.
The shareholders also approved two other resolutions: the appointment of Tan Tong Lang as the joint company secretary of the company with immediate effect, and  authorising the company secretary to make an immediate announcement to Bursa Malaysia in respect of the EGM results accordingly.
All nine resolutions were passed unanimously at the EGM, which was chaired by Ayub. The company announced the results of the EGM in its filing to the exchange this evening.
Meanwhile, Versatile Creative also announced its financial results for the first quarter of its financial year ending March 31, 2019 (1QFY19) in a separate filing.
Versatile Creative reported a net loss of RM4.03 million in 1QFY19, compared with a net profit of RM24,000 in 1QFY18, mainly due to an impairment of prepayment for land conversion of RM2.3 million and an increase in raw material prices.
Revenue for 1QFY19 was 12.8% higher at RM15.15 million, from RM13.43 million a year ago, generated mainly from its paper products segment.
On prospects, Versatile Creative said the group is optimistic of FY19 being a turnaround year, since its strategies to leverage on machine and product innovations, as well as securing new customers, increasing market share of existing customers' available business and implementing new processes and services, have gained traction.
Trading of Versatile Creative shares have been suspended since Aug 8, following its failure to submit its FY18 annual report, together with its audited financial statements on time.
Versatile Creative said then that it was unable to release the annual report on time, as the company has yet to finalize its ongoing forensic audit.
In July, Versatile Creative's board suspended managing director Datuk Wong Kong Choong @ Leong Kong Choong and chief financial officer Tan Quok Eow, following the discovery of financial irregularities arising from certain unauthorised payments to third parties between August 2017 and June 2018.