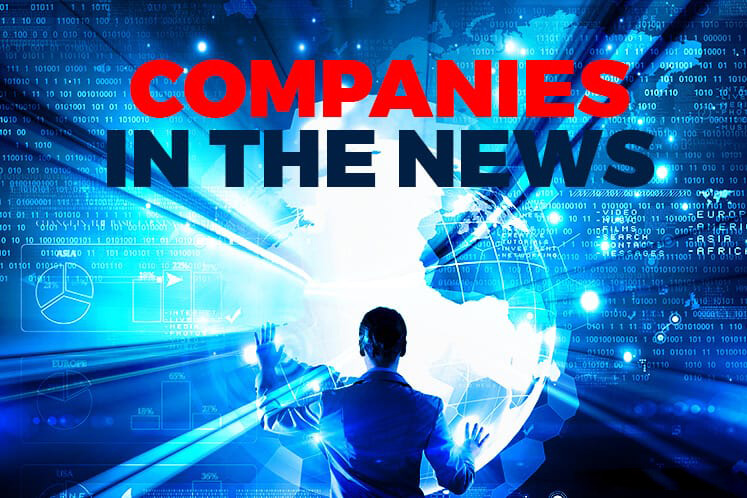 KUALA LUMPUR (Dec 11): Based on corporate announcements and newsflow today, companies in focus tomorrow could include Velesto Energy Bhd, BIMB Holdings Bhd, Damansara Realty Bhd and M3 Technologies (Asia) Bhd.
Velesto Energy Bhd has bagged a US$30 million contract from Abu Dhabi's Mubadala Petroleum LLC to provide jack-up drilling rig to undertake drilling services for the Pegaga development drilling programme.
Velesto said its indirect wholly-owned subsidiary Velesto Drilling Sdn Bhd has received a letter of award from Mubadala Petroleum's entity MDC Oil & Gas (SK 320) Ltd for the proposed services.
"The contract is to drill seven firm wells with an expected commencement date envisaged for the second quarter of 2020," it added.
BIMB Holdings Bhd is undertaking a group restructuring exercise to unlock significant value for shareholders and transfer its listing status to its subsidiary Bank Islam Malaysia Bhd.
BIMB said the restructuring will involve a proposed placement of new BIMB shares to raise RM800 million.
It said the proceeds together with internal cash will be used to fully settle BIMB's outstanding sukuk, held by Lembaga Tabung Haji.
Other aspects of the restructuring include a Scheme of Arrangement (SOA) by BIMB to settle its outstanding warrants, whereby BIMB warrant holders would be paid a cash consideration for the cancellation of exercise rights in respect of the warrants.
It also includes an internal reorganisation whereby BIMB will dispose of its entire equity interests in its stockbroking and leasing subsidiaries to Bank Islam, to be settled in cash.
Damansara Realty Bhd (DBhd) and its Johor-based partner have launched its latest commercial development in Tampoi, Johor Bahru, Business Boulevard @ Central Park.
DBhd said its subsidiary DAC Land Sdn Bhd and its partner Active Estates Sdn Bhd launched the project worth an estimated gross development value of more than RM150 million.
It said Business Boulevard @ Central Park is the third instalment of Aliff Square and will comprise 68 units of freehold commercial shop-office lots to be developed in four phases over the next five years.
DBhd said the 6.9-acre development will cater to the existing waiting list of interested buyers following the success of its Aliff Square 1 & 2 developed in the same area.
M3 Technologies (Asia) Bhd has fixed the issue price for the placement of 58.43 million placement shares at 3.6 sen per share.
M3 said the issue price represents a discount of 10% to the five-day volume weighted average price (VWAP) of its shares up to Dec 10 of four sen.
In March, the company had proposed to undertake the private placement exercise to raise proceeds for general working capital purposes.
Based on the issue price, the company could raise up to RM2.1 million via the placement exercise.