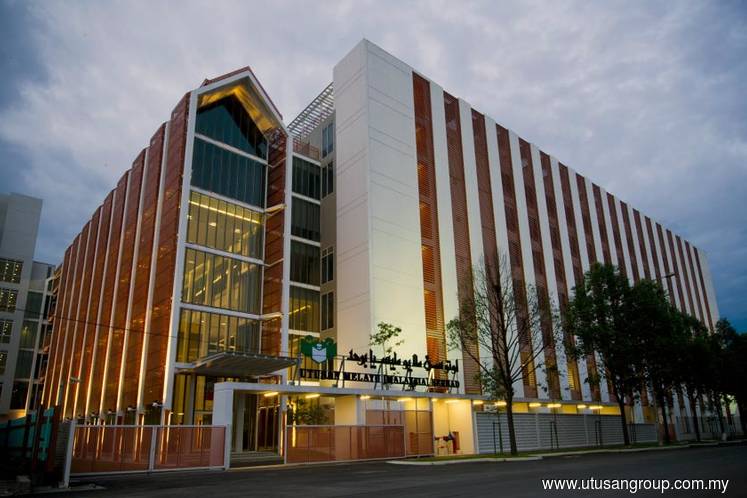 KUALA LUMPUR (Feb 8): Datuk Abd Aziz Sheikh Fadzir, who returned as Utusan Melayu (Malaysia) Bhd's executive chairman in end-January after quitting from the same post just over a month earlier in mid-December, has acquired 35 million shares representing a 31.61% stake in the group.
In a stock exchange filing, Utusan notified that Abd Aziz bought the stake today at 19 sen per share for a total of RM6.65 million via his private vehicle, Opulence Asia Sdn Bhd. The price was at a premium of 7.5 sen or 65.2% from the stock's last traded price of 11.5 sen apiece on Jan 31.
The filing did not reveal from whom Abd Aziz bought the stake from. According to Bloomberg data, as at April 30 last year, Umno was the single, largest shareholder of the group with  a 49.77% stake. This raises the speculation that Umno was the likely seller. Other big shareholders were tycoon Tan Sri Syed Mokhtar Albukhary's Nilam Setar M Sdn Bhd, which had a 14.76% stake, and Aspirasi Sigma Sdn Bhd with 3.16%.
Utusan announced the return of Abd Aziz as its executive chairman on Jan 31. He quit the post earlier on Dec 13, 2018, after spending just six months on the job, following his first appointment on June 7, 2018. At the time, he was succeeding Tan Sri Mohamad Fatmi Che Salleh, who had resigned along with four other directors, following changes in Umno's leadership after Barisan Nasional lost control of the federal government in the 14th general election (GE14).
Abd Aziz himself failed to retain the Kulim-Bandar Baru Parliamentary constituency in GE14, when he was defeated by PKR's Datuk Seri Saifuddin Nasution Ismail, who is now the Minister of Domestic Trade and Consumer Affairs.
Abd Aziz was also previously the executive chairman of Kretam Holdings Bhd (2000 to 2018) and Rangkaian Hotel Seri Malaysia Sdn Bhd (2016 to 2018). In addition, he was an independent and non-executive director of Destini Bhd (Nov 11, 2010 to May 2015, and again from Aug 2017 to May 2018, and the former director of Gold Bridge Engineering & Construction Bhd (1989 to 2018).
Utusan shares were not traded today. Its last traded price of 11.5 sen apiece gives the group a market capitalisation of RM12.73 million.