This article first appeared in The Edge Financial Daily, on April 11, 2019.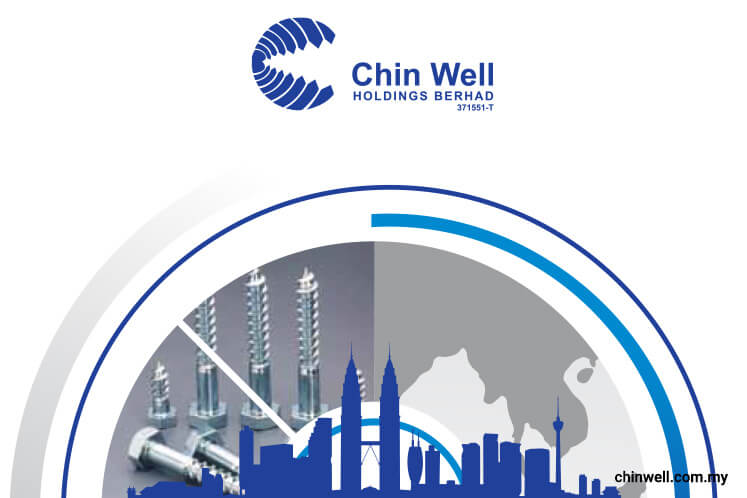 Chin Well Holdings Bhd
(April 10, RM1.80)
Maintain buy with an unchanged target price (TP) of RM2.08: Following our recent meeting with the management, we remain optimistic about the outlook for Chin Well. We expect earnings growth to come from increasing sales orders from the US market resulting from the ongoing US-China trade and growing earnings contribution from the group's wire product division.
 
The management guided that since the US imposed a 10% tariff on fastener products from China, Chin Well has received additional orders from the US market. However, the group is at the same time facing intense competition in the European Union (EU) and Southeast Asian markets as China rerouted its fastener products to these regions. Nevertheless, the group is still benefitting from the US-China trade war considering that the higher margin in the US market is more than sufficient to offset against the setbacks from the EU and the Southeast Asian markets. As such, the ongoing US-China trade war will continue to present a great opportunity for Chin Well to expand its market share in the US. The group is in discussion with a few do-it-yourself (DIY) retailers to increase its distribution network in the US.
The group will continue to focus on expanding its portfolio mix, especially in wire products. It has invested about RM10 million to upgrade its existing production lines to improve efficiency as well as lifetime and quality of its wire products. In addition, the upgraded production facilities will be able to produce new wire products and generate additional revenue. The production trial run is scheduled for this month. Moving forward, the group will allocate more resources to promote its downstream products through its extensive distribution network. Hence, we expect revenue contribution from the wire product division to continue to grow.
The group has recently invested about RM12 million to set up an automated warehouse in Shah Alam, Selangor in order to diversify its earnings base. The warehouse will have a built-up area of 25,479 sq ft and storage capacity of 12,920 pallets, allowing the group to generate recurring rental income from both existing and prospective clients. Based on management guidance, the warehouse is expected to start operation this year. We do not expect an immediate uplift of earnings contribution from the warehouse business as it is still relatively small at this juncture.
We maintain our FY19 to FY21 earnings forecasts and TP of RM2.08, based on an unchanged 10 times calendar year 2019 earnings per share. — TA Securities, April 10