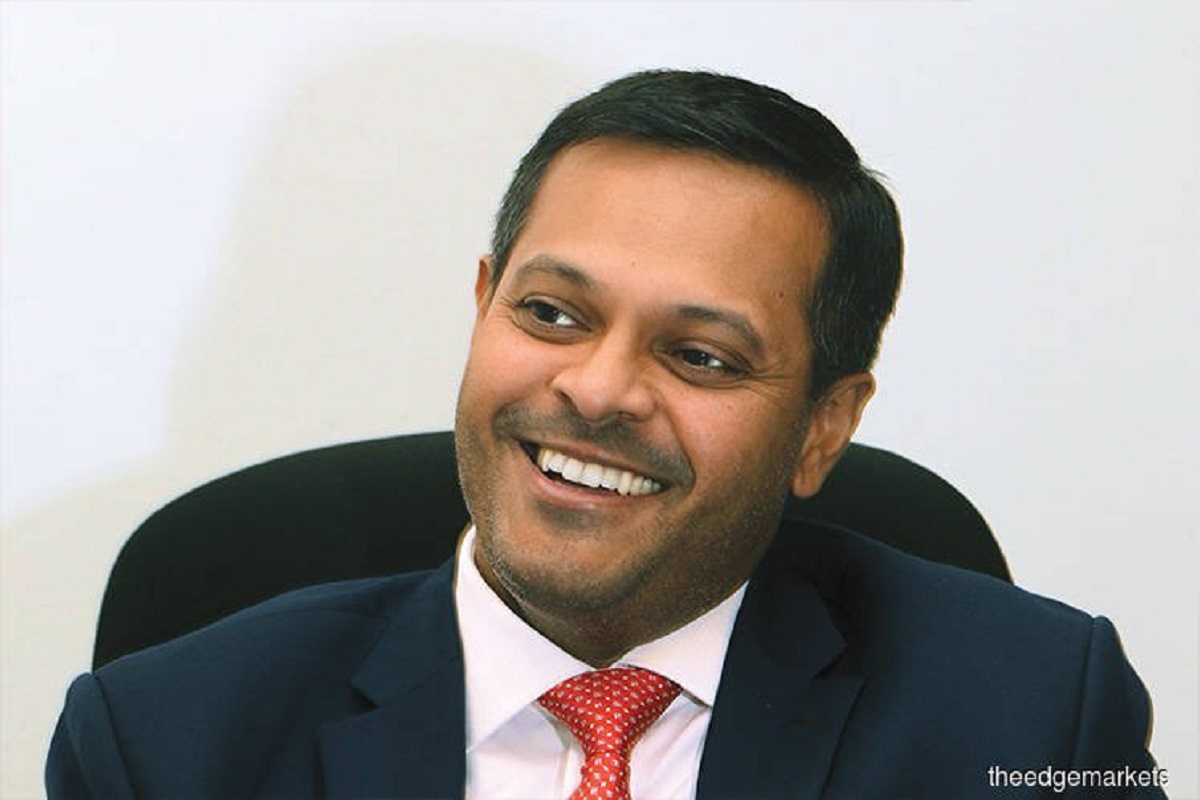 KUALA LUMPUR (Nov 2): Investing in US technology stocks has become a defensive play this year, according to Franklin Templeton Asset Management (M) Sdn Bhd CEO and country head Avinash Satwalekar.
He said investors tend to perceive US technology stocks as cyclical stocks that are volatile in earnings and share price performance. However, there is a change in such perception as many technology companies are in a much stronger financial position than the past. They have also been vital to maintaining economic activities amid the ongoing pandemic. 
"Technology stocks behaving like a defensive play is an interesting development," said Avinash. 
Avinash also pointed out that the S&P 500 Information Technology (IT) Index has significantly outperformed the broader S&P 500. The IT index provided investors with an absolute return of 37% between mid-November last year, when the first Covid-19 cases came to light in China, and Sept 30 this year. The absolute return on the S&P 500, on the other hand, came in at about 7.3% during the corresponding period.  
"The IT index would have been higher had Amazon Inc not been categorised under consumer discretionary, which it presently is," Avinash added.
Avinash was the keynote speaker, presenting on the US investment landscape, at the second session of The Edge-Citigold Wealth Webinar Series 2020. The online session, held on Oct 31, is part two of four in the webinar series that will be held in the coming months. More than 500 people participated in the event.   
During his presentation, Avinash said investors tend to see the US technology sector as being dominated by a handful of global giants — namely Facebook, Amazon, Apple, Netflix, and Alphabet (FAANG) — but there are other exciting companies that investors can look at. This is especially true now, with businesses at large scrambling to undertake digital transformation efforts. 
In this regard, he noted cloud computing as a major tech play right now, and for the foreseeable future. "Cloud-based services have shown incredible growth, with no signs of slowing down, particularly as we have become increasingly accustomed to the idea that data no longer needs to reside in desktop CPUs, or in large servers at corporate headquarters." 
One counter Avinash believes has benefitted from the digital transformation push and cloud computing trend is ServiceNow. The California-based, New York-listed company provides cloud-based software that automates IT and employee workflow. The company's third quarter earnings result announced last week beat analyst expectations. It reported US$1.15 billion in revenue, 30% higher than the previous year's corresponding quarter, while its earnings per share came in at US$1.21, which represents a 22.2% year-on-year improvement. 
With enthusiasm around technology stocks at or near record levels, valuations have understandably come under scrutiny. That said, Avinash advised investors to evaluate the current valuations in tech stocks against the long-term gain they risk missing out on by staying on the sidelines. 
"Naturally, investors are going to be drawing comparisons to the tech bubble of 2000. While there is no doubt that tech is trading at a premium relative to the S&P 500, tech companies of the early 2000s had no real underlying businesses. This is not the case today. 
"Most of today's tech companies have real businesses and growth trajectories. In addition, we are nowhere close to the valuations of the tech bubble of 2000.
"I believe the premium is justified because of much stronger secular growth in the sector, while companies also have much better debt and capitalisation levels. These point to good quality earnings and growth over the long term." 
He advised investors to consider the long-term outlook for technology and have their investment horizons match the long-term play, citing ServiceNow as an example. 
"We invested in them eight years ago, when they were actually losing money. If we hadn't gone in back then, we would have forfeited a 52% compounded annual growth rate, along with a 35% growth rate in revenue." 
Another beneficiary of the pandemic has been the healthcare sector, Avinash said. "Other than the pandemic, the global aging population is a long-term, secular driver of healthcare innovation. In 2015, 15% of the US population was 60 or older. By 2030, that number will have risen to 20%. 
"In Europe, it was 18% in 2015, with 23% projected for 2030. Even in China, which still has a relatively young population, people aged 60 and up are expected to comprise 17% of the population by 2030."
As populations age, health-related spend as a percentage of total expenditure is also expected to increase, Avinash said.
"We are going to see an incredible focus on innovation in the biotechnology and pharmaceutical spaces as a result. New technologies will increasingly blend with the healthcare space, and as a result, a lot of diseases that were previously considered incurable will now have much better outcomes for patients."