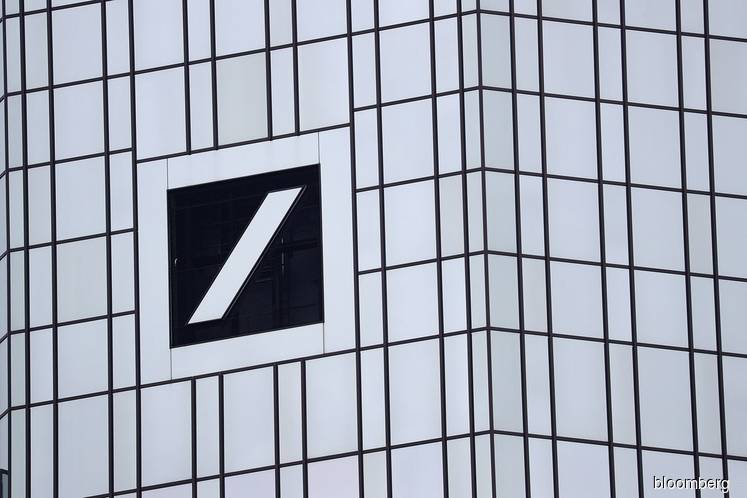 KUALA LUMPUR (July 11): The US Justice Department is investigating whether the German lender Deutsche Bank violated foreign corruption or anti-money-laundering laws in its work for the 1Malaysia Development Bhd (1MDB) fund.
In a report July 10, the Wall Street Journal (WSJ) said the investigation into Deutsche Bank has been helped in part by a former Goldman Sachs Group Inc executive, Tim Leissner, who is cooperating with authorities, citing people familiar with the matter.
It said prosecutors have been investigating similar issues at Goldman, where Leissner, a former managing director, pleaded guilty last year and admitted to earlier helping siphon off billions of dollars from the fund.
WSJ said 1MDB turned into a major global scandal after billions of dollars were drained from it between 2009 and 2014, leading to multiple government investigations and the downfall of former Malaysian Prime Minister Datuk Seri Najib Razak.
WSJ reported that the US Justice Department has said the stolen money totals at least US$4.5 billion and that it was used to pay bribes to government officials, pad a slush fund controlled by the former prime minister and purchase hundreds of millions of dollars in luxury goods including jewellery, artwork and real estate.
Meanwhile, it said the Justice Department is set to begin negotiations with Goldman soon to try to resolve allegations through a possible criminal settlement, quoting a senior official.
"We do anticipate getting into active discussions with Goldman, at this point, in the near future," Assistant Attorney General Brian Benczkowski, who runs the agency's criminal division, said in an interview.
WSJ said he declined to comment on any other aspect of the 1MDB investigation.
The reported added that prosecutors are focused, in particular, on the role of one of Leissner's former colleagues, Tan Boon-Kee, who worked with Leissner on 1MDB-related business.
It said she then left Goldman to become Asia Pacific head of banking for financial-institutions clients at Deutsche Bank, where she was involved with further 1MDB dealings, according to the people familiar with the matter.
WSJ said she was interviewed by Singaporean authorities last year.
Tan left Deutsche Bank last year, after the bank discovered communications between her and Low Taek Jho, better known as Jho Low, the Malaysian financier described by the Justice Department as the central player in the 1MDB scandal, according to a person familiar with her exit.
Neither she nor the bank have commented publicly about the reason for her departure.
"Deutsche Bank has cooperated fully with all regulatory and law-enforcement agencies that have made inquiries relating to 1MDB," a spokesman for the bank said, according to WSJ.
He cited Justice Department documents saying 1MDB made "material misrepresentations and omissions to Deutsche Bank officials" in connection with 1MDB's transactions with the bank.
"This is consistent with the bank's own findings in this matter," he added.