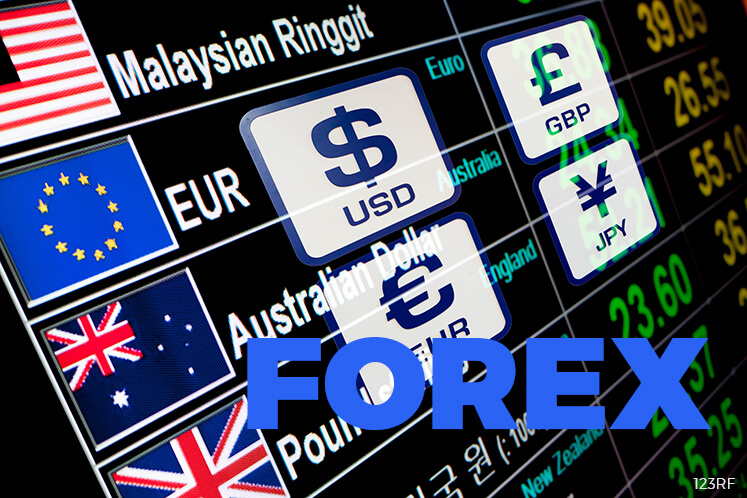 TOKYO (April 10): The US dollar started the week at three-week highs against a currency basket on Monday, after a key US Federal Reserve official reinforced the central bank's commitment to continue raising interest rates.
The dollar index, which tracks the greenback against six major rival currencies, added 0.1% to 101.230 after rising as high as 101.340, reaching its highest levels since March 15.
New York Fed President William Dudley said the Fed might avoid raising interest rates at the same time that it begins shrinking its US$4.5 trillion bond portfolio, prompting only a "little pause" in the central bank's rate hike plans.
His comments bolstered US Treasury yields which added to the US dollar's appeal. The benchmark 10-year yield, which wallowed at its lowest levels since November on Friday, last stood at 2.385% in Asian trading, up from its US close of 2.373%.
"Rising interest rates in the US are supporting the dollar, I think," said Masafumi Yamamoto, chief currency strategist at Mizuho Securities in Tokyo.
Foreign exchange markets largely shrugged off comments from St. Louis Fed President James Bullard, regarded as a dove, to reporters in Australia on Monday.
Bullard said the central bank could begin winding down its massive balance sheet sometime later this year in a shift that would make it less necessary to raise the official funds rate.
Financial markets were also watching out for developments in the Syrian civil war following last week's US missile strike on an airbase in Syria, which had given the perceived safe-haven Japanese currency a boost.
The US attack was in retaliation for what it said was a chemical weapons attack on civilians by President Bashar al-Assad's forces. The strike drew sharp criticism from Russia, and questions from US allies about future policy.
"Geopolitical risk can be a potentially positive factor for the yen, with risk aversion and flight to safety," Yamamoto added. "As for the euro, markets are pricing in uncertainty around the French presidential election."
The US dollar added 0.3% to 111.40 yen.
Geopolitical tensions in Asia were also in focus, after the US decision to move a Navy strike group toward the Korean peninsula following a provocative missile test by North Korea. White House national security adviser H.R. McMaster said on Sunday that the move was a "prudent" step.
US jobs data on Friday missed forecasts but still suggested that overall labour market strength remained intact. Jobs growth slowed sharply in March because of bad weather and as layoffs continued in the retail sector, but the unemployment rate dropped to a near 10-year low of 4.5%.
Despite expectations for more Fed interest rate hikes, speculators further trimmed their bullish bets on the US dollar in the week ended April 4, pushing net longs to their lowest level since late February, according to Commodity Futures Trading Commission data released on Friday and calculations by Reuters.
"This is not the kind of market in which the dollar is gradually bought," said Kumiko Ishikawa, FX market analyst at Sony Financial Holdings.
"There are still geopolitical concerns, such as the Syrian situation, in the background, and there are no fresh incentives or reasons to buy the dollar," she said.
The euro edged down 0.1% to US$1.0584 after earlier touching US$1.0570, its lowest level since March 9.
Polls have for weeks shown centrist Emmanuel Macron and far-right leader Marine Le Pen on track to top the first round of voting on April 23 and go through to a May 7 runoff. But recent polls have shown the race tightening.
The Australian dollar slipped 0.2% to US$0.7482 after earlier plumbing US$0.7474, a level last seen in January.