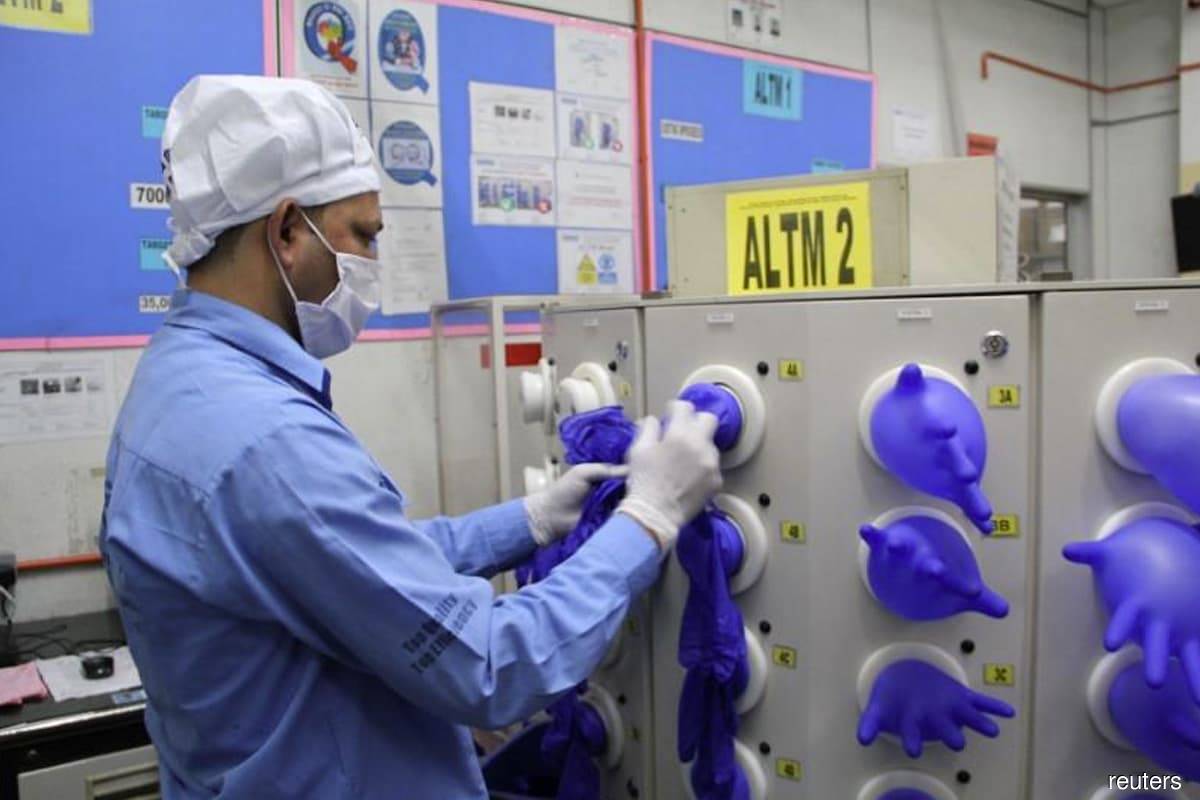 KUALA LUMPUR (March 29): The US Customs and Border Protection (US CBP) has found that certain products by Top Glove Corp Bhd have been manufactured with the use of convict, forced or indentured labour.
In a notice published today, the US regulator said certain disposable gloves had been "mined, produced or manufactured in Malaysia by Top Glove Corp Bhd with the use of convict, forced or indentured labour, and are being, or are likely to be, imported into the US".
It cited Section 307 of the Tariff Act 1930, which states that products produced using these kinds of labour shall not be entitled entry at any US ports.
Previously on July 15, 2020, the US CBP issued a withhold release order on disposable gloves indicated to be manufactured by forced labour in Malaysia by Top Glove.
"Through its investigation, the CBP has determined that there is sufficient information to support a finding that Top Glove is manufacturing disposable gloves with forced labour, and that such merchandise is likely being imported into the US," it said.
Based on this, the regulator said the port director may seize the covered merchandise for violation of the Tariff Act, and commence forfeiture proceedings, unless the importer establishes by satisfactory evidence that the merchandise was not produced in any part with the use of prohibited labour.
Earlier this month, Top Glove said an independent consultant found no systemic forced labour within the group as of January.
The glove maker had appointed the consultant to verify corrective action plans it implemented to eliminate the presence of forced labour indicators from its practices, the group said previously.
Top Glove also said it was following up closely with the CBP and working towards an expeditious resolution and revocation of the withhold release order imposed by the US agency in July last year on Top Glove's subsidiaries Top Glove Sdn Bhd and TG Medical Sdn Bhd following the allegations of forced labour.
Top Glove had fallen eight sen or 1.55% to RM5.07 at the time of writing today, giving it a market capitalisation of RM41.61 billion.
Read also:
US Customs issues seize order on Top Glove products after forced labour finding 
Top Glove unable to ascertain impact of US seize order over forced labour claims 
Top Glove shares lose ground on forced labour findings 
MITI to look into forced labour allegation against Top Glove
Import ban on Top Glove products tarnishes country's image, says Saravanan