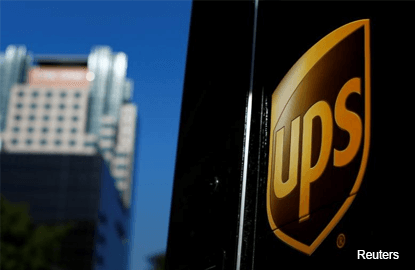 SINGAPORE (Feb 22): Logistics giant UPS on Wednesday announced the successful test of a delivery drone that launches from the top of its package car.
The drone autonomously delivers a package to a home while the delivery driver to continue along the route to make a separate delivery.
Once its mission is completed, the drone returns automatically to its dock atop the UPS truck.
"Imagine a triangular delivery route where the stops are miles apart by road. Sending a drone from a package car to make just one of those deliveries can reduce costly miles driven," says Mark Wallace, UPS senior vice president of global engineering and sustainability.
"This is a big step toward bolstering efficiency in our network and reducing our emissions at the same time," he adds.
According to UPS, a reduction of just one mile (1.6 km) per driver per day over can save the company up to US$50 million (S$71 million) a year.
UPS says this is a possible role it envisions for drones in the future, helping them to save time and deliever on increasing customer service needs that stem from the growth of e-commerce.
"This test marks an important development as it is the industry's first-ever truck-launched drone delivery in the US by a major delivery company. We're excited about the potential of testing this type of technology beyond the US, such as in the Asia Pacific region," says Ross McCullough, president of UPS Asia Pacific region.
The delivery drone test today is the latest in UPS's adoption of automation and robotics technologies.
Last September, UPS staged a mock delivery of urgently needed medicine from Beverly, Massachusetts to an island five kilometres off the Atlantic coast.
It has also partnered with third-party organisations to use drones for humanitarian relief, delivering life-saving blood and vaccines to hard-to-reach locations in Rwanda.