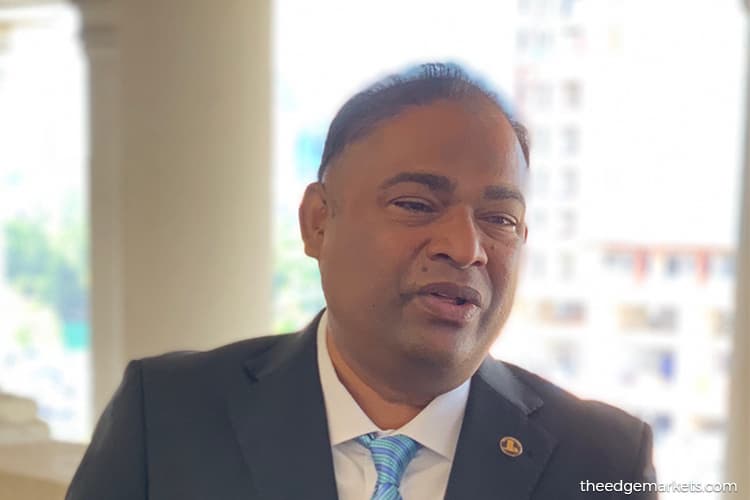 KUALA LUMPUR (March 27): Baling Member of Parliament Datuk Seri Abdul Azeez Abdul Rahim, who faces charges for accepting bribes totalling RM5.2 million in connection with road projects in Perak and Kedah and nine counts of money laundering involving nearly RM140 million, will have his case called again on June 21.
The case came up for mention today and Sessions Court Judge Azura Alwi allowed the prosecution's application to fix another mention date for submission of documents.
Deputy Public Prosecutor Baizura Kamal told the Sessions Court that the prosecution needs more time to serve more documents to the defence.
The defence team, led by lawyer Hisyam Teh Poh Teik, did not object to the prosecution's application.
It is understood that the prosecution may consider applying for the case to be transferred to the High Court during the next mention date.
On Jan 16, Abdul Azeez, 52, who was also the former Tabung Haji chairman, was allowed bail of RM800,000 with one surety after he pleaded not guilty to all charges.
His brother, Datuk Abdul Latif Abdul Rahim, 61, who pleaded not guilty to abetting Abdul Azeez in committing the alleged offences, was allowed bail of RM500,000 with one surety.
Both of them were also ordered to surrender their passports to the court pending disposal of their cases.
Abdul Azeez is accused of receiving RM1.2 million, RM2 million and RM2 million in three transactions from company director Mohammad Redzuan Mohanan Abdullah as a reward for himself in assisting Menuju Asas Sdn Bhd to obtain government projects which involved upgrading and building of roadwork in Perak and Kedah, valued at RM842.2 million.
He allegedly committed the offences at three different banks in Jalan Tun Perak and Pusat Bandar Puchong between Dec 8, 2010, and April 10, 2018.
Meanwhile, Abdul Latif was charged with two counts of abetting Abdul Azeez in two alleged transactions involving RM2 million and RM2 million.
Besides that, Abdul Azeez was also slapped with nine counts of money laundering under Section 4(1)(b) of the Anti-Money Laundering Act, Anti-Terrorism Financing Act and Proceeds of Unlawful Activities Act 2001.
He allegedly received proceeds of unlawful activities amounting to RM139.4 million from four companies — Menuju Asas, Mangkubumi Sdn Bhd, Pintas Utama Sdn Bhd and AVP Engineering (M) Sdn Bhd — between March 2010 and August 2018.