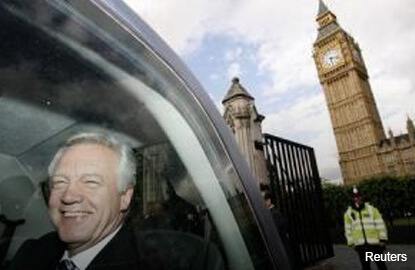 LONDON (Jan 17): Britain's decision to leave the European Union's single market does not mean it won't retain access to it, Brexit minister David Davis said on Tuesday.
Prime Minister Theresa May set out her priorities for Brexit earlier, including ditching membership of the single market as she pitched her plan for a "hard Brexit" divorce from Britain's biggest trading partner.
"Pretty much every country in the world that is not subject to sanctions has access to the single market. We will have access to the single market, the question that this is about is the terms," Davis told parliament after May's speech.
"My job ... is to persuade our opposite numbers in Europe that it is in their interests too that we all have equal access to each other's markets."
Davis also told parliament that.Britain will still leave the European Union even if parliament votes against the final terms of the deal.
Asked by a lawmaker what would happen if parliament were to vote against the deal, Davis said: "The referendum last year set in motion a circumstance where the UK is going to leave the European Union, and it won't change that."