This article first appeared in The Edge Malaysia Weekly, on May 10, 2021 - May 16, 2021.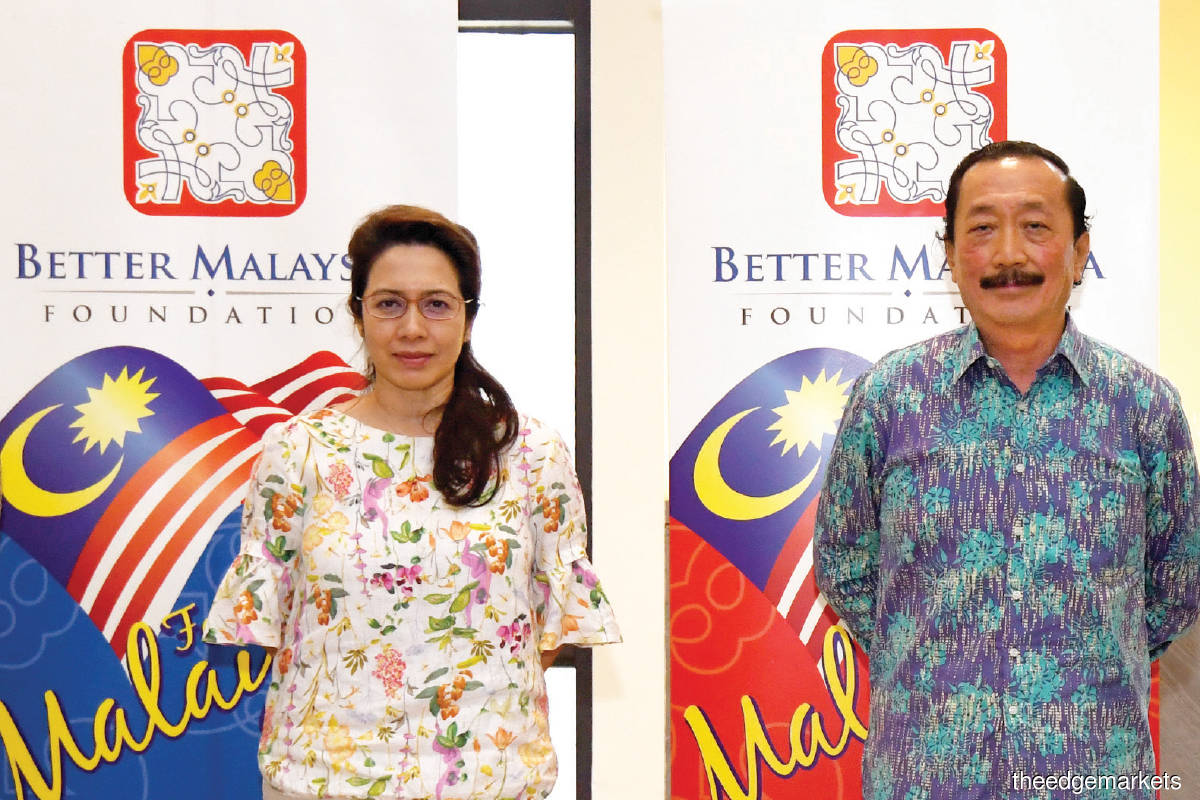 AFFORDABLE housing must be made more affordable for the low-income group. The National Property Information Centre marks the median house price at RM295,000 (as at 2Q2020) while Bank Negara Malaysia sets the median household income at RM5,873, so an affordable house for people of that income level would cost RM211,000 and below.
Most houses are therefore unaffordable to the average Malaysian buyer, says a new social enterprise that seeks to address the issue.
Affordable housing is defined by the United Nations as three times the annual household income.
To help low-income households in particular to own their own homes, current financing solutions must be reworked to fit the constraints they face.
One such initiative is being undertaken by the Better Malaysia Foundation (BMF), formerly known as the Vincent Tan Foundation. Two key proposals it puts forward are for lenders to provide 100% financing for two-generation loans and for the government to guarantee those loans.
"The affordable housing shortage for the B40 group must be addressed urgently. Those who are now able to rent their properties may not be able to keep up with their rental payments when they retire or are no longer gainfully employed for whatever reason," said BMF chairman Tan Sri Vincent Tan at a media briefing recently to announce the initiative.
Many B40 households may become homeless as a result, he added.
The B40 group refers to the bottom 40% of Malaysian households, with an income of RM4,360 or less.
The demand for affordable housing is unquestionably huge.
"I understand that in the Klang Valley, for every 1,000 affordable houses launched, there are between 10,000 and 60,000 applicants vying to purchase them," Tan said at the media briefing, where he announced the launch of a new social enterprise programme to assist the government in addressing the homeownership aspirations of low-income Malaysians.
BMF is working on a plan to price affordable housing units at between RM120,000 and RM300,000 for an apartment, with sizes of 450 sq ft, 600 sq ft, 750 sq ft and 900 sq ft in the Klang Valley.
Several conditions have to be in place for this idea to become reality. One is government support for the socially oriented initiative. This would mean charging lower land premiums and nominal development charges for affordable housing projects.
The federal and state governments could also sell development land at a low cost to developers to build affordable housing projects, especially in urban locations close to transport hubs, Tan said in a statement.
A second condition is for lenders to provide 100% financing to B40 house buyers.
BMF's research shows that several banks are already offering 100% financing to house buyers with a minimum income of between RM2,000 and RM3,000 per month, including RHB Bank, Malayan Banking Bhd, CIMB Bank, OCBC Bank, MBSB, Bank Rakyat, AmBank and Affin Bank.
The foundation states that 60% of loan applications by prospective buyers of affordable homes are rejected due to age or poor credit scores. A housing loan rejection is like a life sentence for the B40 applicant, says Tan.
With their limited earning power, many first-time house buyers are unable to come up with the down payment required for buying a house. This will be resolved if lenders provide 100% financing.
"Housing loans should also be 'two-generation' loans, with terms of between 40 and 60 years, where loan repayments can be extended over two generations to ensure that monthly repayment instalments are affordable and manageable, and there is still sufficient disposable income left to provide the household with a decent standard of living," says Tan.
From a survey of B40 employees in a private firm, BMF found that they are paying an average rent of RM900 per month for housing in the Klang Valley.
If such a house buyer could get a 100% financed, 60-year, RM300,000 loan at 3% annual interest to purchase a 900 sq ft unit costing RM300,000, the buyer would have to pay RM899 monthly for the loan, says BMF (see table). The monthly rents can be turned into monthly loan repayments and a B40 person can then buy his own home, the foundation posits.
Furthermore, the house buyer will be paying towards an asset that will one day become his own. This can act as a second source of savings, in addition to the person's Employees Provident Fund account, says Tan, drawing attention to the fact that 68% of EPF account holders have less than RM50,000 in savings at age 54.
It is equally important for the government to guarantee the repayment of housing loans by borrowers from the B40 group, says BMF. This will ensure financial institutions will extend housing loans to B40 purchasers without the fear of assuming the credit risk and taking on bad debts, it adds.
The government will not be financially exposed by providing its guarantee as it will have the security and right of foreclosure over the property should the guarantee be enforced, says BMF.
For comparison, Tan says customers of Singer, Berjaya Corp's consumer durables marketing firm, have a 5% default rate on its instalment scheme. "I believe the rate will be lower for affordable housing loans as the house owner would not want to lose the roof over his family's heads," he points out.
Working with Berjaya Land Bhd, BMF has designed a 900 sq ft five-bedroom, four-bathroom show apartment for its initiative. The unit is designed to accommodate B40 families that need space for their individual needs, says the foundation.
Another show unit of 900 sq ft comes with dual keys so that spare rooms can be rented out to generate additional income for the household.
BMF deputy chairman Datin Seri Sunita Rajakumar says the dual-key concept was developed with an eye on income-generating opportunities for the target group. "Rent from a spare room can go quite some way towards paying for the mortgage instalment and ease the financial pressure on B40 households."
The foundation is also exploring other income-generating ideas such as vertical farming that can be taken up by B40 households as part of efforts to address the multidimensional poverty issues facing this group.
Tan draws inspiration for BMF's work from his experience in supporting Gawad Kalinga, an organisation that provides housing for the homeless in the Philippines. On a visit to a settlement that Berjaya Philippines had helped fund, an elderly beneficiary of the project had fallen at his feet, clasping his knees tightly and thanking him profusely for the gift of shelter. The emotional scene left a deep impression on Tan, who choked as he narrated the story to the media.
Despite the social consciousness behind the foundation's work, however, its recent proposals have come under some criticism. Among others, the Institute for Democracy and Economic Affairs (IDEAS) and the Center for Market Education (CME) feel that BMF's proposals for government-backed 100% financing to B40 house buyers through two-generation housing loans may cause further stress on the financial stability of the target group.
"Ultimately, 100% financing and up to 60-year loans are very dangerous instruments. These kinds of financing policies in the housing market, targeting homebuyers who may not have the financial capacity to repay their loans, is what generated the 2007/08 sub-prime mortgage crisis in the US and Europe," they said in a joint statement.
The foundation states that owning a home is a basic need that is essential to a person's sense of dignity, safety and inclusion in the community. "Owning a house means having a stake in the country. It means that all Malaysians share in the responsibility of taking care of the less privileged members of our society," it said in its statement.
Tan believes there are a number of developers who want to help the B40 group become homeowners despite the obstacles that are in the way. The foundation is working to register an entity that can draw on the support of corporations and high-net-worth individuals who want to do their part for the poor in our midst.