This article first appeared in The Edge Financial Daily, on April 25, 2019.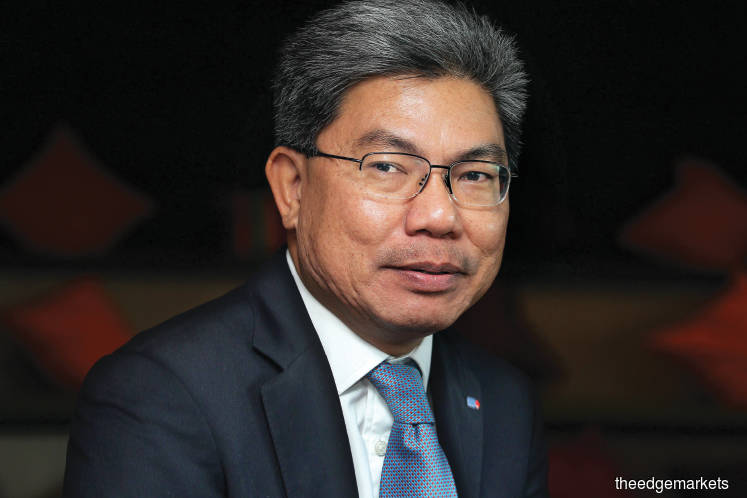 KUALA LUMPUR: RHB Bank Bhd is involved in the flotation exercise of at least two sizeable initial public offerings (IPO) this year, according to group managing director Datuk Khairussaleh Ramli.
"And we also got mandates for two or three IPOs that are reasonably big ones," Khairussaleh told reporters after the company's annual general meeting yesterday.
He said the two sizeable IPOs which are scheduled to be listed by the second half of the year, would raise estimated RM750 million each. One of the companies is involved in consumer products and the other in trading services.
RHB is the joint global coordinator of one such prospect that would be launching its prospectus tomorrow, he added. Although he did not identify the company, it is widely believed to be poultry producer Leong Hup Holdings Bhd.
On Tuesday, a Reuters report citing unnamed sources said that Leong Hup had halved its IPO offer size to US$290.84 million (RM1.2 billion), from an earlier target of US$600 million to match subdued investor sentiment amid choppy markets.
Asked for a comment, Khairussaleh said RHB's objective is to ensure both issuer and investor are happy and to ensure the "right equilibrium" for both parties.
"Our job is to help the issuer engage with a potential investor and get a sense of what sort of level in terms of valuation that investors are prepared to invest in. But, this is up to the issuer whether they want to push the button to proceed. As an investment bank, we will continue to advise and monitor the market on their (issuer's) behalf and help them engage with investors."
He observed that investors are taking a wait-and-see approach in the stock market because of the volatility and current market yield.
But as there are still many value stocks, he suggested investors use a bottom-up approach to picking stocks, and look for those with good earnings prospects or strong fundamentals.
He was "cautiously optimistic" about the group's performance for the financial year ending Dec 31, 2019, and confident that the banking group would be able to hit its 5% loan growth target, mainly driven by loans to small and medium enterprises (SMEs) and the mortgage segment.
Having approved RM7.2 billion in SME loans last year, the bank aims to grant RM31 billion in new and additional loans to the segment by 2021. Khairussaleh said the RM31 billion in loans would benefit about 18,000 SMEs, and push the bank a notch higher to third place in the segment where its current market share is 9.06%.
"Our aim is to provide SMEs with services that are beyond the granting of credit facilities, but also to provide them with a holistic ecosystem that are able to offer targeted and innovative products and value-added services that will allow them to focus on growing their business," he said, adding RHB would be allocating RM400 million in capital expenditure this year, mainly on information technology and the refurbishment and relocation of branches.