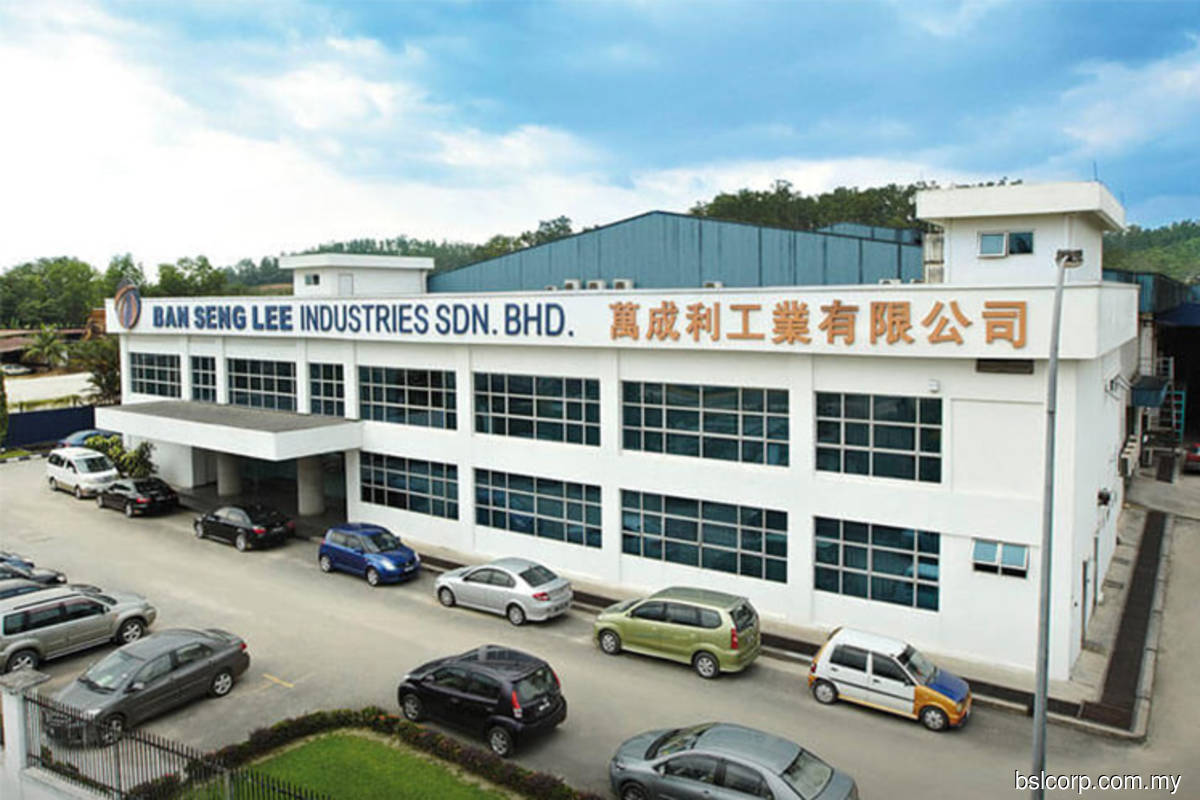 KUALA LUMPUR (June 23): BSL Corporation Bhd (BSLCorp) has received a notice of unconditional mandatory takeover from Sanichi Technology Bhd managing director Datuk Seri Dr Pang Chow Huat and PNE PCB Bhd executive director Ho Jien Shiung.
This comes after the duo acquired a total stake of 51.72% in the metal stamping group from Esteem Role Sdn Bhd via direct business transactions for a total cash consideration of RM57.48 million or RM1.15 a share.
Pang bought 32.44 million shares or a 33.57% stake, and Ho acquired 17.54 million shares or a 18.15% stake, according to filings by BSLCorp to the stock exchange.  
They then issued the takeover notice via M&A Securities Sdn Bhd to acquire the remaining BSLCorp shares at RM1.15 per share.
The offer price represents a premium of six sen over BCorp's closing price yesterday of RM1.09. Today, BSLCorp finished five sen or 4.59% higher at RM1.14, valuing the group at RM111.72 million.
BSLCorp said the joint offerors intend to maintain the listing status of BSLCorp on the Main Market of Bursa Securities.
"Accordingly, in the event BSLCorp does not comply with the public spread requirements as a result of the offer, the joint offerors will work together with BSLCorp to explore various options or proposal within three months from the closing date or such extended time frame as allowed by the relevant authorities to rectify the shortfall in the required shareholding spread," the group added.
BSLCorp said other than interested directors Ngiam Tong Kwan, Ngiam Tee Wee and Ngiam Tee Yang, who will abstain from deliberating the offer, the group will appoint MainStreet Advisers Sdn Bhd to act as the independent adviser to the non-interested directors and shareholders of BSL on the offer.
"The board wishes to advise the shareholders of BSL not to take any action which may be prejudicial to your interests and to wait for the offer document from the joint offerors and the independent advice circular from MainStreet," the group said.
Since the beginning of the year, BSLCorp's share price has risen by 208%.