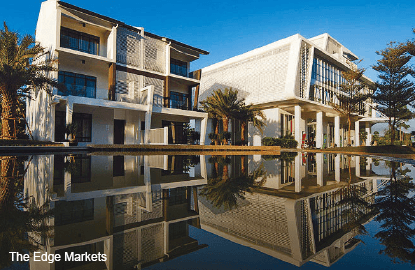 KUALA LUMPUR: The highly anticipated list of 21 finalists for The Edge-Mah Sing Millionaire Contest — organised by The Edge Media Group and Mah Sing Group Bhd — which started back in June is out.
The finalists will battle it out in a grand finale that will take place at the Southville City @ KL South sales gallery in Bangi this Saturday.
They will compete in a mix of simple yet engaging games before one person is crowned the grand-prize winner.
The event starts at 8am and members of the public are welcome to watch this life-changing competition.
See table for all the 21 finalists who will compete for the highly coveted RM1 million prize voucher to purchase any Mah Sing residential property in Malaysia.
Some of the finalists, such as Megat and Liew, were really lucky to be chosen as they had very few tokens. In fact, Megat had one of the lowest tokens out of all the competitors. Liew is also notably the youngest finalist at 21 years old.
In comparison, the oldest finalist is 60-year-old Soh, who has some free time to take part in the contest.
For some, no distance is too great, such as Tham who will be heading down from Penang for the finale with her family in tow, ready to cheer her on.
Finalist Woon thought the call from Mah Sing Group was a prank, while Chan was eagerly awaiting the phone call and has mentally prepared herself for the challenges.
To the finalists: Get the rest you need, be recharged and all the best to all of you this Saturday!
This article first appeared in digitaledge Daily, on August 19, 2015.