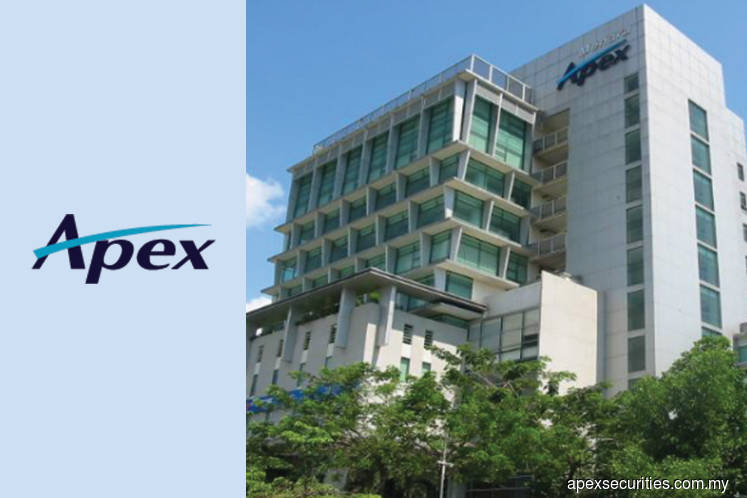 KUALA LUMPUR (July 9): The tussle continues between Apex Equity Holdings Bhd's minority and majority shareholders, even after its unit JF Apex Securities Bhd's merger with Mercury Securities Sdn Bhd was passed at the extraordinary general meeting (EGM) last month.
Concrete Parade Sdn Bhd is now appealing the High Court's decision not to grant its application for an injunction against Apex's largest shareholder, ACE Investment Bank Ltd.
 "The plaintiff (Concrete Parade) is appealing to the Court of Appeal against prayer three of its originating summons wherein its injunction against ACE Investment was dismissed," Apex Equity said in a filing to Bursa Malaysia today.
Concrete Parade filed the originating summons on June 12, seeking to restrain ACE Investment from voting or exercising any of its rights attached to its shares, pending ACE Investment's compliance with the directions given by the Securities Commission Malaysia (SC).
However, the High Court at the hearing on June 18 dismissed that prayer, and as such, ACE Investment was not restrained from voting or exercising its rights.
At the June 19 EGM, the merger resolution was passed with 54.8% or 100.85 million shares voting in favour, and 45.2% or 83.19 million shares voting against.
It is believed that ACE Investment and the Chan family had voted for the merger, whereas Lim Siew Kim — daughter of the late tycoon Tan Sri Lim Goh Tong — and her alleged associates (at Concrete Parade) are believed to have voted against the deal.
The SC had earlier said that the exercise is only conditionally approved, as the commission requires ACE Investment to fully dispose of its entire 25% stake within six months of the merger completion date.
Read also: Apex-Mercury merger goes ahead, opponents dig in
Drama unfolds in JF Apex-Mercury Securities merger