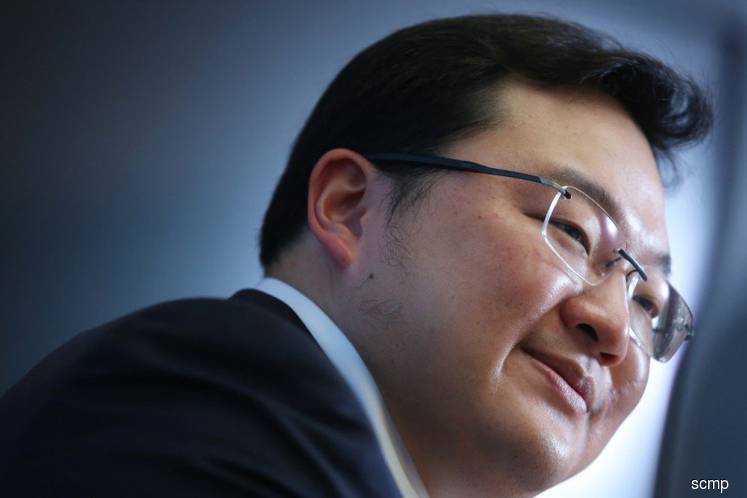 KUALA LUMPUR (July 19): Prime Minister Tun Dr Mahathir Mohamad said he is unaware of 1Malaysia Development Bhd (1MDB)'s special adviser Low Taek Jho's (Jho Low) reported arrest in China, but hoped it is true and that he is brought back to Malaysia.
"I didn't know (but) thank you for giving the information that he is arrested but for what (reason), I don't know. You are better informed than the PM of Malaysia. I have no other information. All I know is that he is jumping from one place to another trying to avoid arrest," he told reporters at the Parliament lobby this morning.
"I hope he has been arrested and is brought back to Malaysia. We don't have an extradition treaty with China but that does not mean they cannot hand over Jho Low to us," he added.
According to Sarawak Report which quoted a Hong Kong radio station, Penang-born businessman Jho Low has been detained pending Dr Mahathir's visit to China.
When asked about this, Dr Mahathir said he was not aware of that but confirmed that he would be going to China in mid-August.
In the past few months, Jho Low, who allegedly played a key role in the misappropriation of money amounting to US$4.5 billion from sovereign fund 1MDB, has been reportedly sighted in China, Hong Kong and Macau.
Arrest warrants have been issued by the Malaysian Anti-Corruption Commission and Singapore police for Jho Low and his alleged accomplices in the fund and foreign banks that were used to transfer illicit funds.
Malaysia has cancelled his passport following the arrest warrant issuance.
Meanwhile, Deputy Home Minister Datuk Aziz Jammam told reporters at the Parliament lobby that his officers have informed him that Inspector-General of Police Tan Sri Mohamad Fuzi Harun said there has been no arrest yet.
"That is (what we know) till now. If there is any information regarding Jho Low, we will make an announcement," he added.