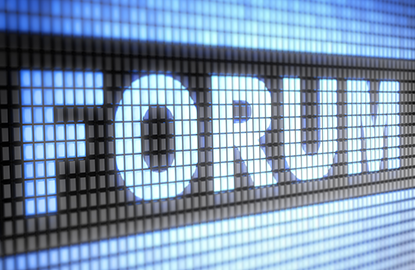 This article first appeared in Forum, The Edge Malaysia Weekly, on September 28 - October 4, 2015.
BY the time the mountain had stopped shaking, 167 climbers were stranded on Mount Kinabalu. It was 7.16am on Friday the 5th of June 2015, and a powerful earthquake measuring 6.0 on the Richter scale had just struck Sabah. Pathways were destroyed by falling rocks and trails blocked off. As a local guide observed: "All the paths vanished". Conditions were hardest for a group of climbers stranded at near-freezing temperatures at the peak. They waited all day for a helicopter rescue. Amidst the confusion and panic, it was the local Kadazan-Dusun guides who emerged as heroes. Over 90 guides volunteered to save the stranded and carry the injured to safety. Five of them perished on the mountain that fateful day. But so strong is their belief in client servitude and being safety-focused that these guides regularly place the safety of the climbers in their charge ahead of their own.
What made the mountain guides behave this way, when it wasn't written down in any manual or articulated in any job description? The answer can be found in the mountain culture of this tight-knit community, created by informal leaders and informal codes of conduct that have directly nurtured this relentless safety and service focus. In established mountain guide communities such as in North America and Europe, local mountain guide associations reinforce this mountain culture through apprenticeship, codes of ethics and accreditation systems. In Asia, businesses such as Singapore Airlines and the Taj Group of Hotels have established reputations for service excellence because they work with their cultures to build high-performance environments.
Don't blame your culture, embrace it
Culture is the self-sustaining patterns of behaving, feeling, thinking, and believing that determine "how we do things around here". From the work we've done with local companies, we've come to realise that often, senior leaders will blame their company culture for business problems — a problem that is not unique to Malaysia, but also happens in many developing countries. For example, a senior executive in a private company told us that "their personality-driven culture limited development of a leadership pipeline in their organisation". Another senior executive highlighted an "overly consultative culture and over-reliance on committees as an impediment to decision making speed and a scalable organisation that can compete globally".
But instead of blaming culture, what if senior executives used their existing corporate cultures to reinforce the behaviours that create high-performance organisations?  
Work with your culture to build a resilient organisation
Real value can be created when culture is put right at the top of a business' strategic priorities.  As an example, a major global technology firm achieved a 20% increase in employee engagement levels and US$ 100 million per year in cost savings through a culture-led transformation programme. Instead of creating a new culture initiative, the firm's leaders focused on accelerating and energising current initiatives. They encouraged the critical behaviours that were part of the company's culture back when it was founded in the 1930s  — teamwork, high achievement and loyalty. The leadership team made it a point to reinforce these critical behaviours and enlisted the support of frontline leaders to spread the behaviours virally. These behaviours were simultaneously reinforced when they were embedded into formal processes such as performance management. The company adopted a holistic approach to organisational change by finding ways to work with and within their organisation's culture.
Leveraging culture requires doing three things coherently. First, by working with and within the current culture, leadership teams can tap on the emotional energy of their people. Organisational cultures are never all bad. There are good elements that companies can capitalise on to counterbalance and neutralise the more negative aspects of it.
A complete overhaul of corporate culture is unnecessary! Don't try to change your company culture to be that of Apple or Google. Instead, capitalise on what motivates your employees — the emotional commitments that they must bring to the organisation and their jobs in order to do well and to exceed expectations. By bringing emotional commitments to the forefront, leaders can accelerate the behaviour changes required to elevate business performance. For instance, Asian companies often raise a sense of community and a familial environment as a source of motivation, valuable traits you wouldn't want to erase.
Second, focus on keystone behaviours — behaviours that others can envy and emulate — as a way to evolve organisational culture in the right way and drive business impact. These critical behaviours must flow directly from strategic and operating priorities. Leaders have to identify those few critical behaviours essential to achieving explicitly stated business objectives. For example, a telecommunications company adopted a new customer-centric strategy, and then identified the few critical behaviour changes required in its call centres for that new strategy to come to life: taking ownership of the customer's problem, earning the customer's confidence by listening and anticipating future needs.
Typically, addressing a set of three to five key behaviours is doable. Behaviour changes can then be assessed, measured and spread. As new behaviours yield results, leaders are able to evolve the attitudes and beliefs that constitute your culture. Remember, it's easier to act your way into a new way of thinking than the other way around.
Finally, to embed these behaviours, leadership teams need to enlist and activate a few special forces in the form of authentic but informal leaders or "Pride Builders". Pride Builders are employees who instinctively know how to connect what makes individuals feel good with their day-to-day activities, which then helps instil pride in the work they do. Pride Builders can play a substantial role in mobilising the kind of emotional commitments that make behaviour change happen.
Win with culture
In a 2013 survey on culture and change management by the Katzenbach Center (PwC's Strategy&'s global think tank for leadership, culture and motivation) Malaysia's senior executives cited leadership capacity, organisational capabilities and a scalable operating model as key challenges they face in realising growth ambitions. Achieving strategic goals and accelerating performance often requires that employees at multiple levels of the organisation change certain critical behaviours. To achieve this, while knowing that culture itself isn't something easily changed, work with your culture to build new behaviours. Focusing on the critical few behaviours will align your culture more effectively than forcing a major and potentially disruptive culture change effort.
By working with your culture, you can initiate, accelerate and sustain truly beneficial change — and increase the resilience of your organisation. In fact, its benefits stretch far beyond employee motivation. Organisations that are best able to leverage their culture will increase the resilience of their organisation to respond to changes in their market, operating model and resource constraints — and will likely emerge as winners.
---
Shona Especkerman is a senior manager in the People & Organisation practice of Strategy&, which is part of PwC South East Asia Consulting