This article first appeared in The Edge Malaysia Weekly, on November 9, 2020 - November 15, 2020.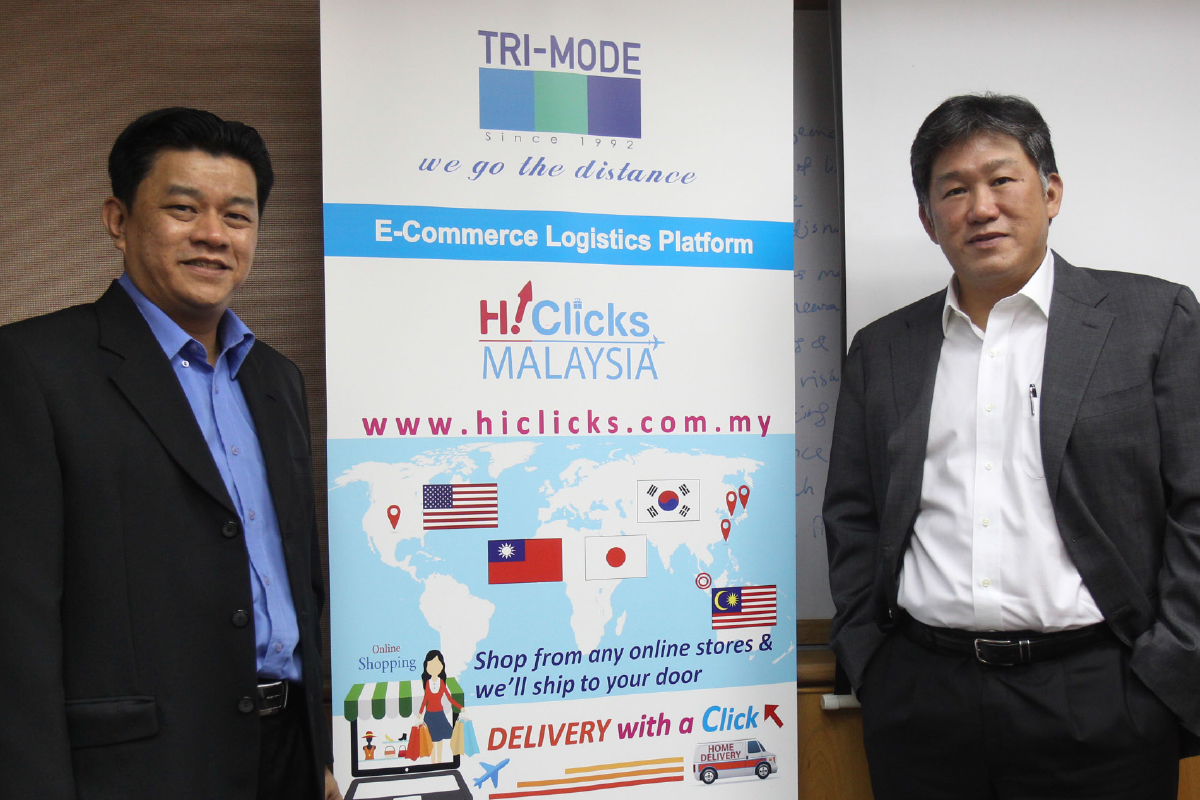 INTEGRATED logistics service provider Tri-Mode System (M) Bhd is confident that its key segments will deliver a higher contribution to its revenue when the first phase of its 12-acre headquarters-cum-warehousing and distribution hub in Pulau Indah Industrial Park, Selangor, is completed by the first quarter of next year.
The sea freight segment is projected to see a 10% to 15% increase in revenue in 2021, while the container haulage segment is expected to report a 20% rise.
Key customers of the ACE Market-listed company, which made its debut in May 2018, include Top Glove Corp Bhd and Mercedes-Benz Malaysia Sdn Bhd.
Tri-Mode's exposure to the glove supply chain — through Top Glove, May Chemical Sdn Bhd and Central Medicare Sdn Bhd — and the packaging industry via customers such as Scientex Bhd has boosted its profitability and growth prospects as these companies have aggressively expanded their operations to capitalise on the rising demand for their products amid the Covid-19 pandemic.
For the six months ended June 30, Tri-Mode's sea freight and container haulage segments contributed 59% and 31.3% respectively to its revenue. Air freight (5.8%), freight forwarding (2.2%), warehousing (1.4%) and other segments (0.3%) accounted for the rest.
The sea freight segment contributed RM1.16 million (42%) to the group's operating profit for the financial year ended Dec 31, 2019 (FY2019), while haulage accounted for RM1.04 million (37.7%).
As the orders of multinational and bigger corporations are on a larger scale with complex requirements, smaller logistics service providers may not be able to meet their needs — hence, Tri-Mode appears to have carved out a niche within this sub-segment.
However, it has also ensured that its client base is diversified. "We do not depend on one industry or client to contribute more than 20% to our revenue," Tri-Mode chief financial officer Sua Hee Yuan tells The Edge.
Growth in key segments
According to group managing director Datuk Hew Han Seng, who controls 50.3% of the company, Tri-Mode has managed to reduce its operational expenses and cost of sales by about 13.5% amid the pandemic.
"We will continue to focus on our key segments. We anticipate an average growth of 10% to 15% in our sea freight business next year as we have a steady client base. As for the container haulage segment, there will be growth of at least 20% as we centralise our operations and increase productivity and cost efficiency in the new hub," he says, adding that its haulage segment boasts a fleet of 98 prime movers and 545 trailers.
The hub's first phase — involving about 92,000 sq ft of warehouse built-up space with an estimated 12,000-pallet capacity — will provide third-party logistics services as part of the group's growth strategy.
An additional 30,000 sq ft with a 4,000-pallet capacity will be progressively added in the second phase as orders come in.
Hew says the hub will bring in a new source of income for Tri-Mode's warehousing operations. Its existing haulage yards can also be leased out.
The hub's Integrated Logistics Services (ILS) status means that Tri-Mode qualifies for tax exemptions of up to 70% for five years. Some RM15 million of the company's initial public offering proceeds of RM26.4 million are being utilised for the construction of the integrated hub.
"Warehousing will be a significant contributor to Tri-Mode's 2021 growth alongside its sea freight segment, which sees stable and consistent demand from international trade," says Hew.
The company also has an e-commerce platform, HiClicks Malaysia, which provides end-to-end air cargo and delivery services to Taiwan, South Korea, Japan and the US.
Overseas expansion halted
On June 25 last year, Tri-Mode ventured into Vietnam via a joint venture (JV) with Taiwanese logistics services provider Oriental Logistics Group Ltd (OLC).
The JV vehicle — Oriental Freight Services Co Ltd, in which Tri-Mode has a 20% stake — commenced operations in July last year. Although the company made a profit in less than 12 months, it yielded less profit than projected.
Hew says because of restrictions brought about by Covid-19, Oriental Freight has not been able to move forward with its plans to expand its coverage in Vietnam since establishing a base in Ho Chi Minh City, its first in the country.
"Although it has started to contribute profits as an associate company, we expected better revenue per division," he adds.
As Vietnam is a large country with several major entry points, Tri-Mode plans to expand into the central and northern regions once the pandemic is brought under control. The group also aims to eventually enter the markets of other Southeast Asian nations, namely Indonesia, Thailand and Cambodia.
In terms of potential mergers and acquisitions, Hew says face-to-face negotiations will resume once the travel bans are lifted. Tri-Mode intends to explore new overseas markets with its partner, OLC.
An essential services company
Tri-Mode aims to maintain its dividend payout ratio of 30% of earnings, says Hew.
For the second quarter ended June 30 (2QFY2020), the company posted earnings of RM1.1 million — about half of that reported for the preceding quarter. Revenue amounted to RM18.8 million, a 10% decrease from the first quarter.
The group attributed the decrease in revenue to the slowdown in cargo movements during the Movement Control Order period, which started on March 18, but says it had implemented cost control measures and carried out an aggressive sales approach despite the global economic slowdown resulting from the pandemic.
"Business conditions are a concern for all. However, we are an essential services company. Based on our 2Q results, our earnings peaked in spite of movement restrictions in Malaysia and overseas as well as the work-from-home order," says Hew.
He adds that the company's emphasis on cost efficiency at end-2019 bore fruit as Tri-Mode was able to lower its cost of sales and operations, which had a direct impact on its bottom-line results.
For 2021, Tri-Mode plans to invest in human resources, including strengthening its customer service, training and imparting the company culture to new recruits, and increasing administrative and operational roles in various departments by at least 10%.
The counter closed at 44 sen last Tuesday — a 159% increase from 17 sen on May 19 — giving the company a market capitalisation of RM73.87 million.