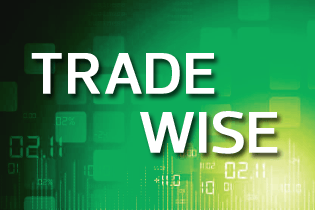 WHEN talking about logistics providers listed on Bursa Malaysia, names such as GD Express Carrier Bhd (GDex), Tiong Nam Logistics Holdings Bhd and Century Logistics Holdings Bhd may probably come to investors' minds.
Then there is TASCO Bhd, which deserves to be highlighted. It is, in fact, in the same league as reputable international players like DHL — it is providing complete logistic services to multinational corporations (MNCs) in the region.
"So far this year, we have received 80 to 100 invitations to bid for regional logistic contracts," says TASCO managing director Freddie Lim Jew Kiat.
More than 80 companies are using TASCO's warehousing facilities as their regional distribution hubs in South Asia due to the extensive network that the company can provide to its clients.
Lim tells The Edge that the group is on an expansion mode as business is brisk. It wants to increase warehousing space to meet growing demand, as more MNCs make Malaysia their logistic hubs.
"We will increase our capital expenditure substantially, probably exceeding RM100 million, in 2015 and 2016 as we want to expand warehousing space," he says.
At the same time, TASCO (fundamental: 1.80; valuation: 2.00) is also open to mergers and acquisitions, particularly in the last-mile distribution segment. This is because at the moment, it is not specialised in the door-to-door delivery service, says Lim.
TASCO, formerly known as Trans-Asia Shipping Corp Sdn Bhd, was established in 1974 and listed on Bursa in 2007. It provides total logistics, including air and ocean freight forwarding, trucking and contract logistics.
Its earnings have been growing steadily. "Even during the financial crisis, we were still profitable," says Lim.
Between the financial year ended Dec 31, 2009 (FY2009), and 2013, TASCO's net profit had jumped to RM25.3 million from RM16.6 million. In the 15-month period ended March 31, 2014, its net profit was RM30.4 million. TASCO changed its year end to March 31 from Dec 31 starting FY2014.
For the nine-month period of the financial year ended March 31, 2015 (9MFY15), its net profit was RM25.1 million, or 25 sen per share, a 20% increase from the previous corresponding period.
During that period, the contract logistics business contributed RM33.1 million, or 97.5% of the company's profit before tax, on revenue of RM187.25 million, giving the company a 17.7% profit margin.
Contract logistics service is to provide a logistic chain, including warehousing, Customs clearance and handling, haulage and distribution.  
As it is part of the NYK Group, it is natural for TASCO to serve Japanese MNCs during the initial stage of its development. However, over the past six years, the company has been courting MNCs from other countries as well.
About 60% of its customers are Japanese companies, with 45% of them being in the electrical and electronics (E&E) and semiconductor sectors, says Lim. He wants to balance out business with Japanese and non-Japanese MNCs in the near future.
"We do take a look at the bigger picture (the entire NYK Group), but we are run independently. Obviously, there are quite a bit of connections that we leverage to get to the Japanese MNCs, as well as those from other countries," he says.
"Actually, we started out with serving Japanese MNCs operating in Malaysia and the region. As we grew, we bid for contracts from MNCs from other countries as well. Being part of the NYK Group gives us a lot of opportunities to get international clients."
Apart from companies in the E&E and semiconductor sectors, TASCO serves those in the fast-moving consumer goods and retail, chemicals, aerospace, pharmaceutical and e-commerce sectors, he says.
Its shareholder's extensive logistic network has given TASCO the competitive advantage when bidding for contracts in the region.
NYK's logistics arm, Yusen Logistics Co Ltd, owns 65% of TASCO. The company is Yusen Logistics' only listed subsidiary.
TASCO operates from 11 locations across Malaysia, with distribution centres in Port Klang Free Zone, Penang Port and Johor Port in Pasir Gudang. Recently, the company acquired a 220,000 sq ft warehousing facility in Port of Tanjung Pelepas, expanding its floor space to 2.2 million sq ft.
It also has a fleet of more than 250 prime movers and lorries.
TASCO leverages shared information between the units in NYK Group, as well as forms alliances with them to better serve its customers. This strategy is called "catcher and pitcher", to borrow a term from baseball, which is a popular sport in Japan.
"There is a significant contribution of business from within the alliance. In the logistics business, especially in the air and ocean freight forwarding segment, it is a bit of a catcher-and-pitcher kind of relationship," says TASCO deputy managing director K Y Tan.
"Let's say, if you want to send cargo to the US, you must have a partner there. TASCO, being part of Yusen Logistics, can provide this service together with our American counterpart. And the same goes if there is cargo coming from anywhere, we are the one who will take care of it here — we are the catcher here."
NYK Group operates 447 logistics centres in 38 countries, according to its website. It is one of the largest shipping companies in the world, operating 877 vessels, including 96 container ships and 120 car carriers.
TASCO's business can be separated into two divisions — domestic and international. However, the operations of these two divisions interlink with each other, providing a total logistics solution for its customers, says Lim.
For instance, while contract logistics involves mainly domestic operations, TASCO also provides regional distribution services, where it distributes its clients' products to the entire South Asian region, of which the company is grouped under the NYK universe.
The regional distribution hub business certainly involves air or ocean freight forwarding, which is an international function of the business.
For example, a European apparel company has chosen TASCO as its regional distribution hub, distributing its products to 17 countries in South Asia. TASCO provides warehousing space, domestic distribution network and international freight forwarding services for the company, says Lim.
"Logistics is an end-to-end business because every service interlinks with each other. If you have only warehouses, you cannot get the best synergies and growth. You would depend only on your space, which is the only service that you can offer," he says.
"So, you should add to the warehouse space by handling cargoes and providing all sorts of value-added services such as labelling, break-bulking, doing promotion packs and so on. On top of that, you should also do distributions and collecting returns."
Local companies are also increasingly looking to expand into markets in the region. With more firms looking to export their products, TASCO will have to cater for their freight forwarding needs as well, whether by air or sea.
The freight forwarding business makes up about a third of TASCO's annual revenue, but only 3% of its pre-tax profit margin. Contract logistics makes up about half of TASCO's annual revenue.
TASCO was trading at 12.3 times its earnings per share for the 12-month calendar period ended Dec 31, 2014, giving it a market capitalisation of RM349 million as at last Friday. This puts TASCO's valuation in the middle, between Tiong Nam's 7.05 times and GDex's 94.35 times.
Its share price has appreciated 35.62% year to date to RM3.72. Over the last one year, it has risen 51.25%, compared with Tiong Nam's (fundamental: 1.10; valuation: 1.80) drop of 4.57% and GDex's (fundamental: 3.00; valuation: 0.50) increase of 42.67%.
On the balance sheet side, TASCO had short and long-term debts of RM41.5 million as at Dec 31, 2014. Its cash and bank balance stood at RM6.48 million. Its debt ratio was 26%, which was in line with GDex's but lower than Tiong Nam's 60%.
TASCO's move to expand its domestic distribution business, especially the last-mile delivery service, could be the final piece of the puzzle to make it a complete end-to-end logistics provider.
This article first appeared in The Edge Malaysia Weekly, on April 13 - 19, 2015.