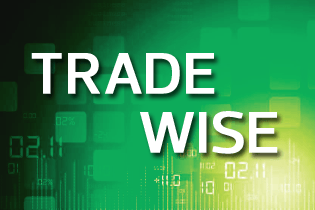 IT IS widely expected that the 11th Malaysia Plan (11MP), to be tabled in Parliament on May 21, will focus on promoting inclusive growth to reduce income inequality in a final bid to transform Malaysia into a high-income nation by 2020.
However, the high-income agenda cannot be sustained by more inclusive policies alone. It is equally important for Malaysia to ensure sustainable economic growth going forward.
The 11MP is seen as crucial because it maps the strategy for the last five years to achieve Vision 2020 — to become a developed nation.
"When you want to help [the poor], you need to think about how to create more reasonable economic growth. It is only with strong economic growth — where export growth is a major factor — that you can generate higher income [by increasing the size of the pie]. That's how you help," an RHB Research Institute economist tells The Edge in a telephone interview.
He observes that economic growth has been trending downwards over the last few Malaysia Plans (MPs). "This is not natural for Malaysia because we are still a developing country," he says, adding that it is unsustainable to "push domestic demand" to sustain economic growth when exports slow.
"When you do that, issues like high household debt and government debt arise. There is a limit to how much you can continue pushing for 11MP — efforts should focus on bringing up export growth." An export growth target of around 6% is ideal, he adds.
Malaysia, whose dependence on commodities is seen as worrying, saw its February exports decrease 9.7% to RM53.2 billion from a year earlier as commodity sales to major importing nations fell. Exports rebounded in March, rising 2.3% year on year.
Although exports in 2014 reached 6.4%, this was likely due to a boost from a weaker ringgit. Export growth in 2012 and 2013 was 0.7% and 2.5% respectively.
Last year, Malaysia recorded an economic growth of 6%. This year, the government and Bank Negara Malaysia have forecast a gross domestic product (GDP) growth of between 4.5% and 5.5%.
In an interview with The Edge late last year, Minister in the Prime Minister's Department Datuk Seri Abdul Wahid Omar said while previous five-year development plans had been based on inclusive growth, 11MP will place inclusiveness and sustainability above high income — not because high income is not important but because there is already momentum in that area.
He added that the holistic economic development blueprint for 2016 to 2020 will include more measures to address the bottom 40% of households and ensure that income disparity does not widen.
The Economic Transformation Programme's 2014 annual report, citing preliminary data from the Department of Statistics, said only 1% of the Malaysian population lived in poverty in 2014, compared with 3.8% in 2009 and 49% in 1970.
However, Selangor Menteri Besar Azmin Ali said in March that the number of Malaysians considered to be living below the poverty line would rise significantly to 40% of the population if the Poverty Line Index, at only RM900 a month now, was revised to at least RM1,500 a month.
It is worth noting that the household debt-to-GDP ratio stood at 87.1% as at end-September last year.
Dr Oh Ei Sun, senior fellow of the Malaysia programme at the S. Rajaratnam School of International Studies, Nanyang Technological University, and political secretary to the prime minister from 2009 to 2011, points out that while the economy needs stronger trade to grow, political forces make this a difficult task. "There is unlikely to be a large policy shift towards more incorporation of New Economic Model recommendations [proposed by the National Economic Advisory Council a few years ago] because the current administration could not move above and beyond the current political environment, especially within Umno, which sees the ascendancy of the right wing," he says.
The removal or reduction of non-tariff barriers more often than not requires a change in the mindset of civil servants to embrace free trade, Oh adds.
Indeed, recommendations to the Economic Planning Unit by the Malaysian International Chamber of Commerce and Industry (MICCI) point out that "government is in the business of governing" and not in the "business of business".
"The formation of government-linked companies may be justified for strategic reasons under a particular economic scenario but should not become the norm. The aim should be to relinquish business involvements as soon as practicable," the MICCI says, noting that a government that is in competition with the private sector creates conflicts of interest and dilutes the country's attractiveness to foreign direct investment.
It also says there is a continuing need for transparency in the process of awarding public-private partnership projects and for improved regulatory arrangements for privatised projects that remain as monopolies.
"Clearly, toll, water, electricity and, to a lesser extent, telecommunications prices need watching," says the chamber, noting that more should be done to improve pricing transparency, which will result in the competitiveness of Malaysian businesses in the longer run.
Bank Islam Malaysia Bhd chief economist Mohd Afzanizam Abdul Rashid believes that the economic outlook for the next five years will dictate the allocation of government resources. "The external front is most likely to remain challenging … which can have significant implications for Malaysia's growth trajectory," he says, adding that enhanced revenue from the implementation of the Goods and Services Tax as well as savings from the scrapping of the fuel subsidy can now be used for economic development.
Market impact
The construction sector is seen as a major beneficiary of 11MP with HLIB Research saying the government has indicated an allocation of RM250 billion for development expenditure. This is an 8.7% increase from 10MP.
"Key development areas would include public transport, affordable housing, flood victim rehabilitation, rural infrastructure, education and healthcare," it says in a May 5 note.
HLIB Research comments that while there was no rally on the stock market in the run-up to the past three MPs, the FBM KLCI had in fact risen between 17% and 21% from the day the MPs were tabled in Parliament to their respective year-ends.
"The construction sector is poised to be the ultimate beneficiary of 11MP as most of the development expenditure will be infra-centric … The KL Construction Index had outperformed the FBM KLCI by between 3% and 17% during the year the past three MPs were tabled," says the research house.
According to a local construction analyst, the post-MP rally is likely to bring a fresh catalyst to the market through positive newsflows as construction firms are awarded more building projects by the government. "We believe there is further upside for the KL Construction Index."
Meanwhile, Aberdeen Asset Management Malaysia fund manager Najman Isa notes that the cement sector will be an indirect beneficiary of 11MP. "We expect our cement holdings — Lafarge (M) Bhd (fundamental: 1.8; valuation: 1.1) and Tasek Corp Bhd (fundamental:3.0; valuation: 1.3) — to benefit from continued infrastructure spending and consumer names such as AEON Co (M) Ltd (fundamental:1.75; valuation: 0.5), Nestlé   (M) Bhd (fundamental: 1.75; valuation: 1.5)and Fraser & Neave Holdings Bhd (fundamental: 2.1; valuation: 1.1) to gain from the rising wealth, thanks to the economic inclusiveness of the plan," he says.
HLIB Research also sees a positive spill-over effect on the building material industry in terms of stronger demand for its products. "Unlike construction, whose beneficiaries are constrained to 'who wins what', building materials offer a broader proxy for the 11MP construction play. We prefer the cement subsector to steel."
AllianceDBS Research in a note last Friday says, "Based on our conversation with the listed players, there may be an unpre-
cedented volume of contract flows over the next few years, which suggests contractors will not sacrifice margins." It adds that the priority is likely to be the scheduled rollout of key high-multiplier projects.
Gamuda Bhd, IJM Corp Bhd and UEM Edgenta Bhd are HLIB Research's top construction sector picks while Sasbadi Holdings Bhd is expected to benefit from the government's push for STEM (science, technology, engineering and mathematics) education and online learning.
This article first appeared in The Edge Malaysia Weekly, on May 11 - 17, 2015.