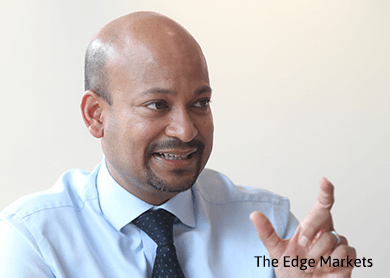 INSIDERS say that at the initial stage at least, there were two distinct camps in Edra Global Energy Bhd — one led by president Datuk Mark William Ling Lee Meng and another by Edra's parent 1Malaysia Development Bhd (1MDB), headed by CEO Arul Kanda Kandasamy.
Both appeared to have distinct plans for the power generation company, and supposedly the mandate from the highest levels to undertake their respective plans.
While Arul was pushing for an outright sale of Edra's power and other assets, Ling was looking at the entry of a strategic investor as a precursor to a listing on Bursa Malaysia.
In a nutshell, the differences largely hinged on whether 1MDB, which wholly owns the power company, should sell Edra under the current circumstances, or whether the entry of a strategic investor followed by a flotation exercise a couple of years down the road should be opted for to unlock value.
One source familiar with Edra says, "The Edra management was quite surprised when Tenaga Nasional Bhd came out in the open, said it had submitted a plan to acquire Edra's assets, and made a formal announcement. Announcements are made when a bid is won, not when bidding … YTL didn't make any announcement."
It was also interesting that 1MDB replied almost immediately to the announcement, saying it "welcomes Tenaga's interest … 1MDB is actively pursuing various options with respect to the monetisation of its power assets, which are housed under Edra."
1MDB added that it had received indicative, non-binding offers from other local and international parties.
Sources say that apart from TNB, five other bidders were being considered: the YTL group with a fire sale bid, Saudi company Acwa Power International, an unknown foreign party, and two companies — one from Qatar and the other from China — that Ling had previously been in talks with, which had agreed on a 49% pre-IPO acquisition.
While IJM Corp Bhd had expressed interest, it seems the construction giant is hoping to get a slice of the action but not wholly take over Edra.
Apart from IJM's bid, proposals by Singapore's Sembcorp Industries Ltd, Mudajaya Group Bhd and Malakoff Corp Bhd were apparently not palatable.
Attractive bids are between RM16 billion to RM18 billion for the entire equity of Edra, the source says.
In a nutshell, both approaches for the sale of Edra are now being considered under one process led by 1MDB. Hence, any work done by both camps leading up to the sale would not have been in vain.
A merchant banker with some knowledge comments, "You can squeeze more from an IPO valuation than from a trade sale valuation, but there are just so many variables to this corporate exercise, so 1MDB has the prerogative of deciding."
Some observers have the view that Edra — with all the issues at 1MDB — could be sold on the cheap. But whether Arul can squeeze something more from it is not clear.
In May, TNB's CEO Datuk Seri Azman Mohd had said in an exclusive interview that TNB would consider acquiring 1MDB's power assets, "But, of course it has to be a fair price. A good price even. In fact, we are in a position to get a very good price, you know?" Azman said.
If TNB makes an offer that is deemed too high, it will be deemed as bailing out 1MDB.
Recently, a plan by 1MDB to sell a 1.6-acre parcel in Tun Razak Exchange to pilgrim fund Lembaga Tabung Haji for RM188.5 million — more than 40 times what it paid to the government — made the news for all the wrong reasons.
Tabung Haji had said it would sell the land, which it acquired in May, for a profit, but has yet to do so.
In a nutshell, Edra's biggest problem could be bad perception. In an interview with The Edge last month, Ling had said, "Edra needs to counter the negative publicity which insinuates that there is a fire sale of our assets… This reduces our valuations in a big way."
Much of this bad perception stems from its parent 1MDB, which is currently under investigation.
1MDB has been in the news after racking up some RM49 billion in debts after five years in operation. Other issues that have put it in the spotlight included its sacking of two auditors, namely Ernst & Young and KPMG; delay in financial submissions; and government intervention to service debts, brought about by buying power generation assets at what some deem to be overpriced valuations.
For its financial year ended March 2014, 1MDB suffered an after-tax loss of RM665.4 million from RM4.3 billion in revenue. It would have been worse if not for a revaluation gain of close to RM900 million on its property assets.
1MDB's three main assets are its power plants, a 495-acre parcel dubbed Bandar Malaysia, and a 70-acre real estate development in the heart of KL, called Tun Razak Exchange.
At present, Edra has an asset portfolio of 13 power plants with a net generating capacity of 5,600mw, spanning five countries, including Egypt and Bangladesh which are potentially lucrative markets. Whether 1MDB makes the most of its jewel in the crown remains to be seen.
This article first appeared in digitaledge Weekly, on August 3 - 9, 2015.