This article first appeared in The Edge Financial Daily, on April 24, 2019.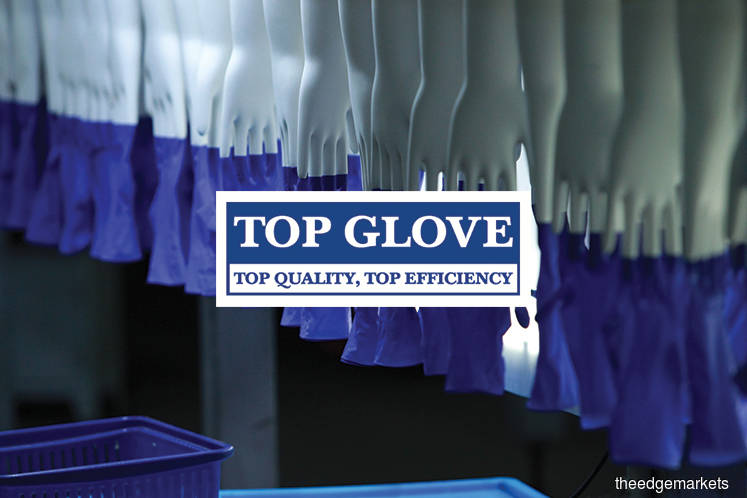 Top Glove Corp Bhd
(April 23, RM4.76)
Upgrade to outperform with a higher target price (TP) of RM5.10: In the last two years, the sector has become a victim of its own success. A frantic capacity expansion resulted in a mild excess supply for rubber gloves, leading to a compression of average selling prices (ASPs) and flattish or lower profits over the past two quarters. However, we take comfort that this is nothing more than just a temporary rough patch.
Since four months ago, rubber glove players have become aware of an intense competition. Over the last few months, they have implemented these measures — a slowed new capacity expansion; more measures to maintain margins, including automation and other cost-reduction initiatives; and intensifying sales efforts to penetrate emerging economies.
Typically, the past two oversupply cycles lasted about six to nine months. Having experienced various cycles of oversupply, we believe players, including Top Glove, are proactive in carrying out measures to mitigate competitive pressures. As such, theoretically, the pressure on ASPs in the sector should fully sort out itself within another quarter.
We believe signs of a prolonged oversupply appear overplayed, judging by past oversupply experiences where players' new capacity expansions are expected to be delayed and staggered. Take Top Glove's effective new capacity in 2019 — now estimated at 2.6 billion to three billion pieces of rubber gloves, compared with four billion to five billion pieces previously, due to a more coordinated expansion. Interestingly, the pressure on ASPs is well-contained between US$21 (RM86.73) and US$23 per 1,000 gloves, compared with the previous downcycle in 2016 between US$19 and US$21 per 1,000 pieces.
In an effort to mitigate rising costs and reduce reliance on labour, Top Glove is incorporating more automation into its production, including an artificial intelligence system to detect and remove defective gloves, an automated warehouse management system and an automated glove-packing system, both expected to commence by mid-2019. The total savings is estimated at 5% of our financial year 2020 (FY20E) earnings forecast.
Looking ahead, Top Glove's capacity expansion includes Factory 32 — phases 1 and 2 to commence production by the second quarter (2Q) and 3Q of 2019 respectively, producing 3.4 billion gloves; Factory 33 (operational by 2Q19; 1.2 billion pieces); Factory 2B (operational by 4Q19; 800,000 pieces); Factory 5A (operational by 4Q19; two billion pieces); Factory F40 (operational by 4Q19 and 1Q20; three billion pieces); Factory F41 (operational by 2Q20; two billion pieces); Factory F42 (operational by 4Q20, delayed from 3Q20; 4.8 billion pieces); and Factory 8A (operational by 3Q20, delayed from early 2020; 3.2 billion pieces). These will boost the group's total production capacity by 20.4 billion gloves per annum to 80.9 billion (+33%).
We like Top Glove because its "highly automated production" model is constantly improving, and Aspion Sdn Bhd is showing positive signs of improvement. Key risks to our call are lower-than-expected sales volume and ASPs. — Kenanga Research, April 23