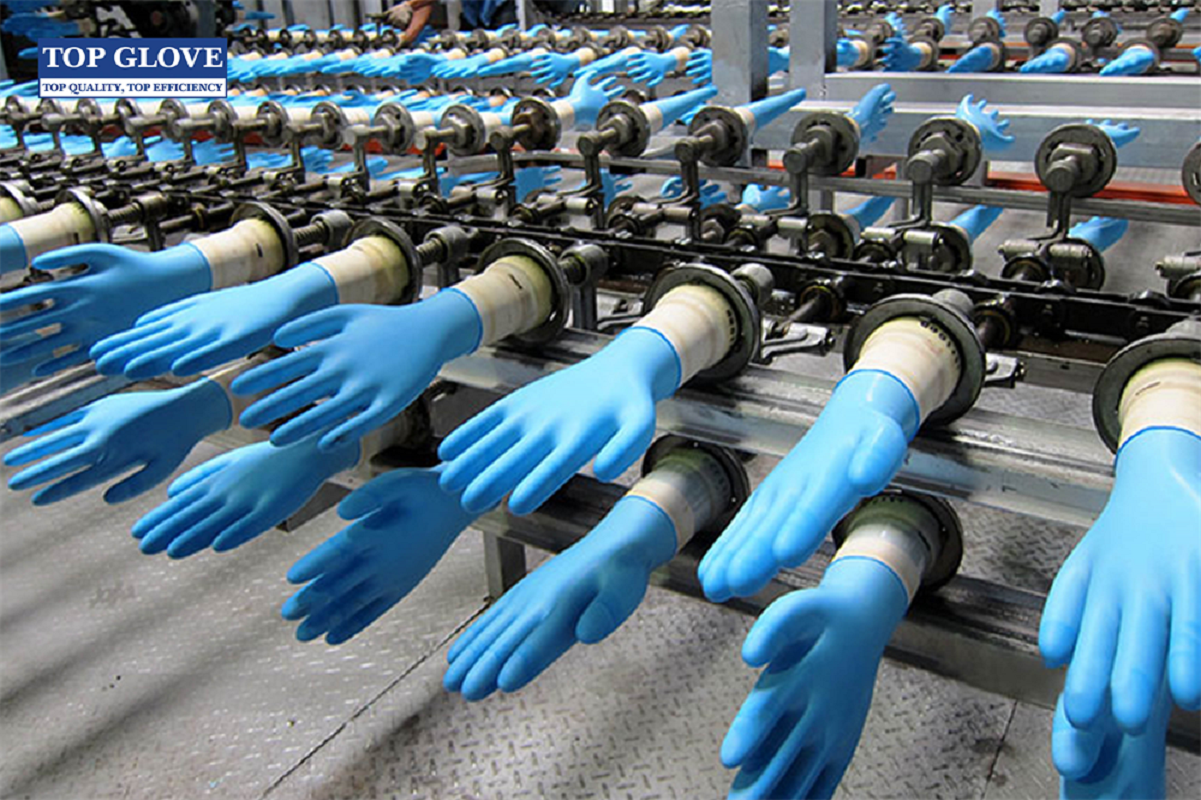 KUALA LUMPUR (Jan 18): Top Glove Corp Bhd shares are trading at an unprecedented low price-to-earnings ratio (PER) of 4.9 times based on estimated earnings for the current financial year ending Aug 31, 2021 after what analysts believe was overdone selling on the stock as investors weighed the rubber glove manufacturer's outlook against the global Covid-19 pandemic and usage of vaccines to curb the spread of the outbreak.
In a note today, RHB Investment Bank Bhd's (RHB IB) Alan Lim wrote that at Top Glove's last closing share price of RM6.42, the stock's price has declined by 33% from its recent peak. 
"With long-term glove demand growth remaining intact — even after Covid-19 ends — we believe that the selling on Top Glove shares is overdone. 
"Recall that in 2011, after H1N1 ended, glove demand declined by only 1% year-on-year (y-o-y), and resumed its growth until today," Lim said.
According to Lim, Top Glove's FY21 estimated PER has fallen to 4.9 times from 143.86 and 32.68 times in FY19 and FY20 respectively.
He said today the risks to Top Glove's outlook include worse-than-expected glove demand after the Covid-19 pandemic ends, lower-than-expected sales volume, stronger ringgit against the US dollar and higher-than-estimated raw material prices.
Quoting Top Glove's Saturday (Jan 16) statement that some of its employees in four of the glove manufacturer's factories had recently tested positive for Covjd-19, Lim said today the news is negative on the stock.
"Our (Top Glove share) TP (target price) drops to RM8.45 (from RM9.50) after we inputted a 10% operating risk discount. Some Top Glove employees at four of its factories have been tested positive for Covid-19. 
"This is negative for the stock, due to operational risks if some of its factories are shut down temporarily. Separately, the company has increased its FY21 dividend payout ratio to 70% recently, which is good news for investors.
"Despite the reduction in our TP, Top Glove is still undervalued," Lim said.
On Saturday (Jan 16), Top Glove said some of its employees in four of its factories had recently tested positive for Covid-19 and that the company wished to assure its stakeholders that the group was doing its utmost to ensure the continued safety and well-being of its employees, and to mitigate the spread of the pandemic.
Top Glove, which did not specify the number of employees who tested positive for Covid-19, said they included workers involved in the group's operations at Port Dickson in Negeri Sembilan besides Klang and Shah Alam in Selangor and Kulim in Kedah.
"All employees at our facility in Port Dickson had gone for screening with the Ministry of Health on Jan 14, 2021, and the affected employees are currently under quarantine. Foreign workers who are under quarantine are in designated quarantine quarters, while Malaysian staff are undergoing the quarantine period at home.
"Top Glove is also arranging for the employees at our factory in Sungai Puloh, Klang to undergo mass screening today (Jan 16). For another two facilities where there have been some cases, in Kulim and in Shah Alam, contact tracing and screening of close contacts [are] underway, regardless of whether or not the employees are displaying symptoms," Top Glove said.
At Bursa Malaysia's 12:30pm break today, Top Glove's share price fell eight sen or 1.25% to RM6.34, which values the company at about RM51.99 billion.
Top Glove's latest-reported number of issued shares stood at some 8.2 billion.