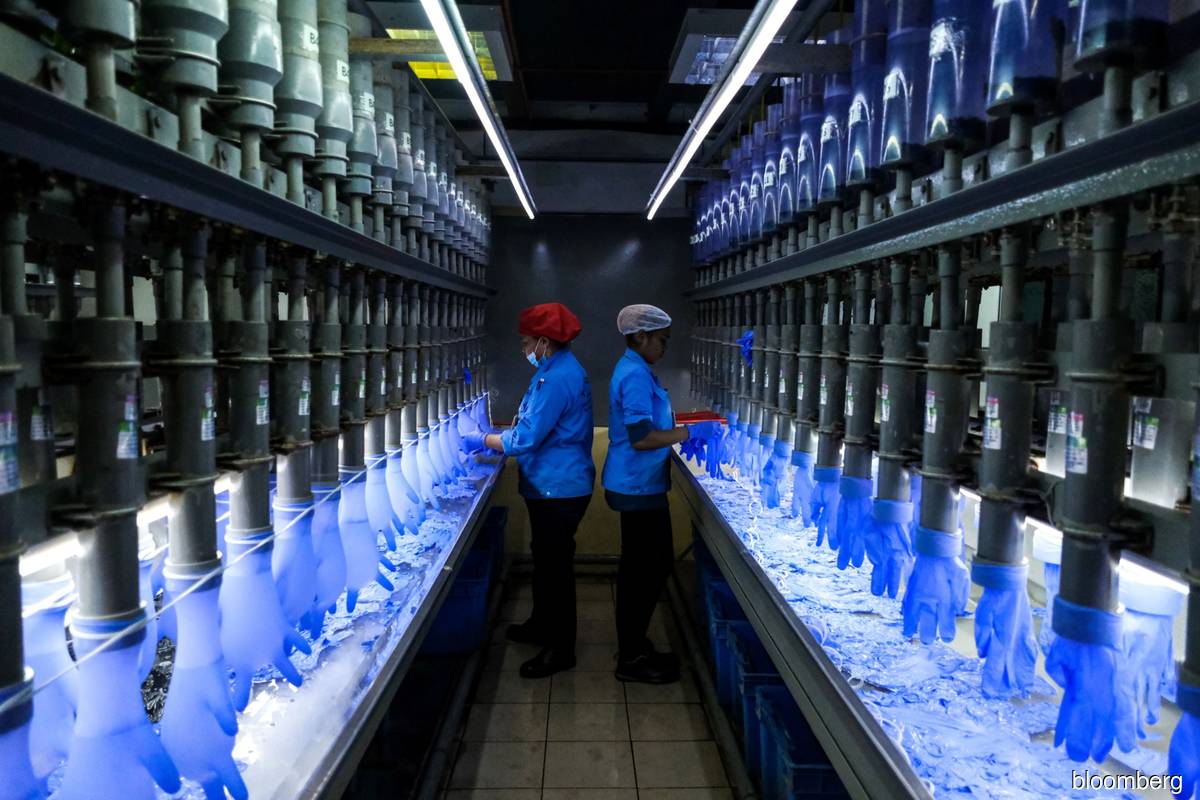 KUALA LUMPUR (Nov 27): Top Glove Corp Bhd repurchased RM20.89 million worth of its shares today, the 14th straight trading day of share buyback by the glove maker.
In a bourse filing, the group said it bought 2.99 million shares, which is more than double the 1.44 million shares mopped up yesterday, at RM6.99 apiece.
Top Glove's cumulative net outstanding treasury shares to date total 160.02 million, equivalent to a 1.95% stake.
Today's purchase also raised the amount the group has spent on share buybacks this month to RM802.55 million. This is on top of the RM355 million it forked out in September for share buy–backs.
This means Top Glove has spent RM1.16 billion on share buybacks since September. This equals to about 62% of the group's net profit of RM1.87 billion for its financial year ended Aug 31, 2020 (FY20).
It also represents 95.6% of its cash and cash balances as at the end of FY20, which amounted to RM1.21 billion. Top Glove also has RM1.67 billion worth of investment securities.
Meanwhile, the Employees Provident Fund sold Top Glove shares for the third consecutive day. The 22.31 million shares disposed of is the highest number of Top Glove shares sold by the EPF this month.
The provident fund, however, remains a net buyer of Top Glove shares so far this month. It has bought a total of 33.09 million shares or a 0.49% stake in the group since Nov 1.
Following today's disposal, the EPF has 498.42 million shares or a 6.20% stake in the glove manufacturer.
Top Glove's shares closed six sen or 0.85% lower at RM6.99 today, valuing the group at RM56.20 billion. Some 34.49 million shares were traded.
At the current price, Top Glove is 351% higher than its price on the first trading day of this year, which was at RM1.55.