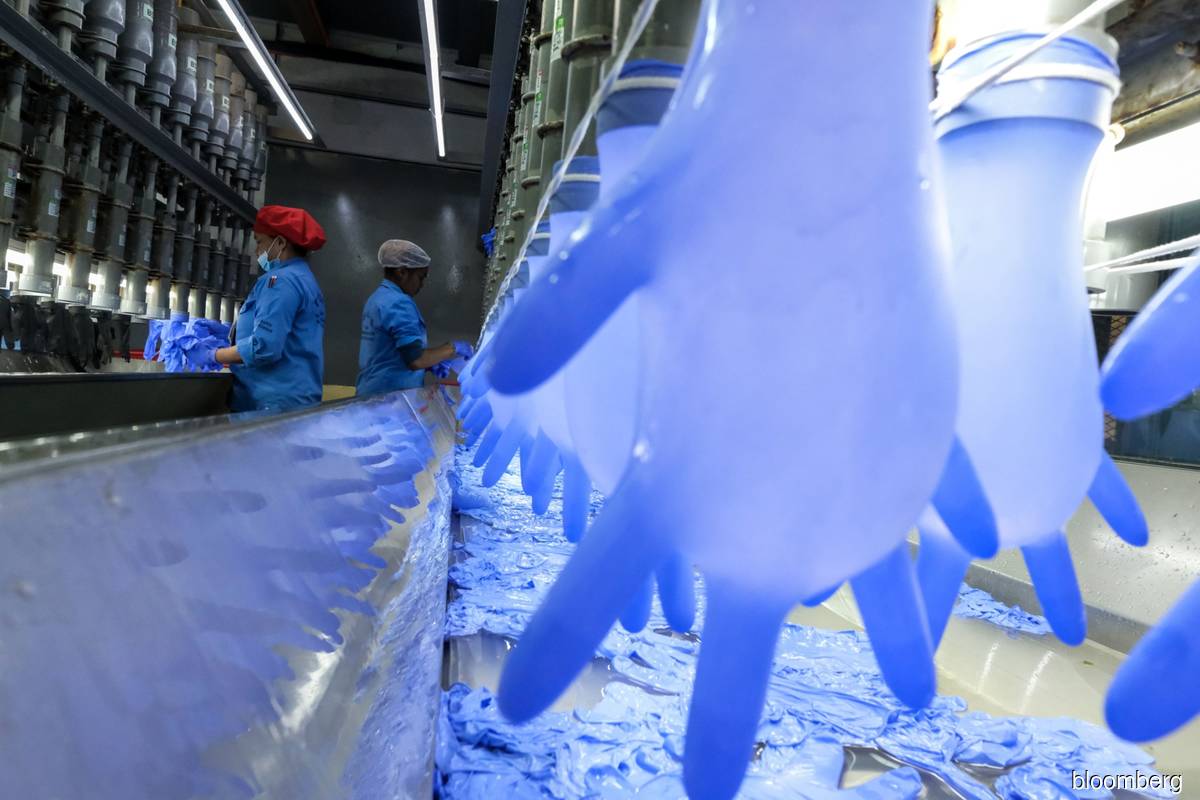 KUALA LUMPUR (Nov 20): Top Glove Corp Bhd has spent close to RM1 billion buying back its own shares since September.
Top Glove has bought back shares for the ninth straight trading day. The world's largest glove maker forked out RM69.94 million again today to buy 9.58 million shares on the open market. The latest filing shows that the price range it paid was between RM7.25 and RM7.35. 
Today's purchase has now raised the amount it has spent on share buy backs this month to RM629.13 million, after spending RM355 million in September.
This now means it has spent RM984.13 million on share buybacks since September this year. Top Glove is possibly the company which has spent the most on share buyback exercise in such a short span of time. The amount spent was equivalent to 81% of its cash balance as at Aug 31. 
The company's balance sheet as at Aug 31 showed its cash pile was RM1.21 billion, plus investment securities of RM1.67 billion. 
Currently, Top Glove's cumulative net outstanding treasury shares now stand at 135.07 million shares, which is equivalent to 1.65% stake.
Meanwhile, Employee Provident Fund (EPF) has been a net buyer of Top Glove shares so far this month. The provident fund bought 69 million shares or 0.86% stake since Nov 1. Currently, the provident fund holds 534.33 million shares or 6.629% stake in Top Glove as at Nov 17, up from 465.33 million shares or 5.17% stake as at Oct 30.
Top Glove was the eighth top value gainer on Bursa Malaysia today, its share price went up by 5.04% or 35 sen at RM7.29 per share. At its current price, it holds a market capitalisation of RM59.75 billion.
Top Glove, along with its peers, regained some lost ground today, as rising Covid-19 cases have reinforced the glove bulls' anticipation of a sustainable strong demand for rubber gloves. 
Year-to-date, Top Glove shares have appreciated by 370% or RM5.74, from RM1.55 on Jan 2 this year.