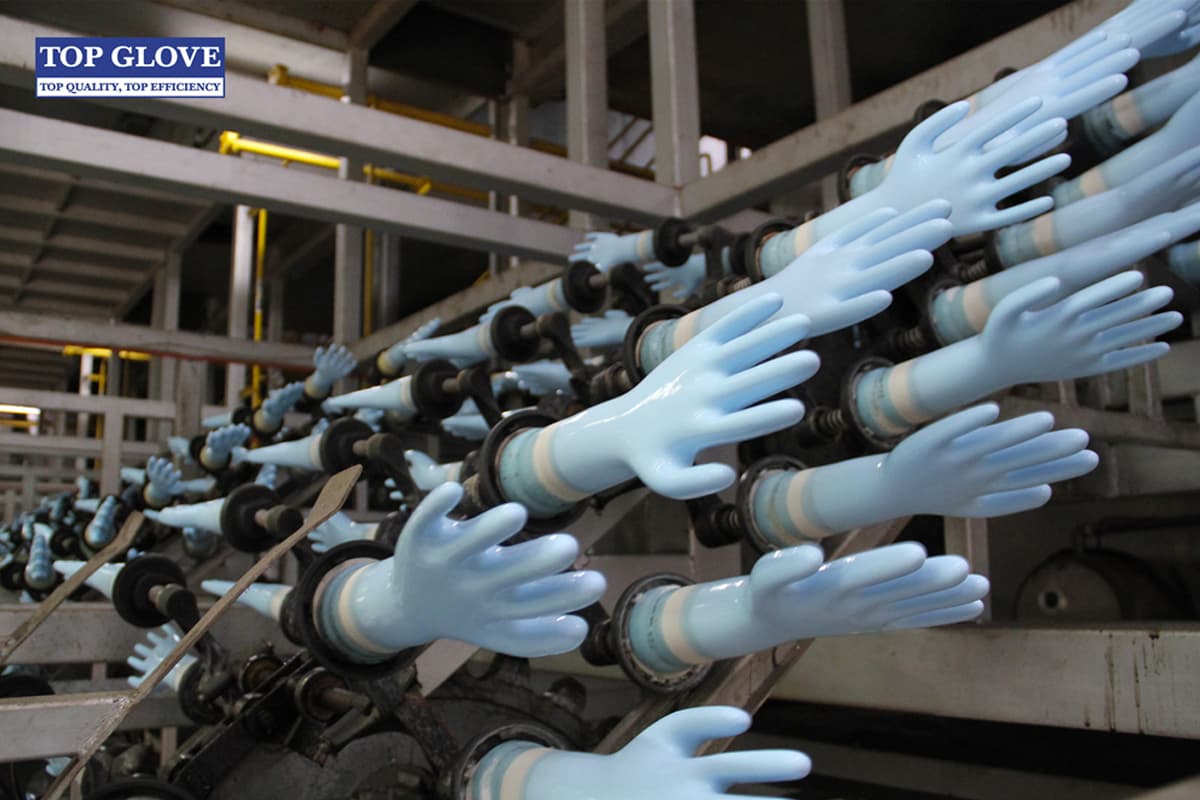 KUALA LUMPUR (Aug 12): Top Glove Corp Bhd's share price fell below RM24 in Bursa Malaysia trading so far today while Hartalega Holdings Bhd dropped below RM17 in apparent profit taking after the FBM KLCI-linked rubber glove manufacturers' substantial share-price rise on expectations of higher demand for their products due to the Covid-19 pandemic.
Investors could be taking profit from rubber glove shares across Bursa on news Russia had become the first country to grant regulatory approval to a Covid-19 vaccine after less than two months of human testing. At a glance, such sentiment does not bode well for rubber gloves' demand as the discovery of Covid-19 vaccine is expected to curb the spread of the global outbreak.
At Bursa, Top Glove's share price settled down RM2.46 or 9.01% at RM24.84 at 12.30pm after falling to its lowest so far today at RM23.68. Hartalega fell RM1.54 or 8.42% to RM16.76 after falling to its lowest so far today at RM16.
These KLCI constituents had partly led to the KLCI's 14.38 points' or 0.92% drop at 1,550.36 at 12.30pm.
At a glance, Bursa's major decliners included rubber glove manufacturers. Supermax Corp Bhd's share price settled down RM2.16 or 9.97% at RM19.50 while Kossan Rubber Industries Bhd was down RM1.90 or 10.8% at RM15.70. Supermax and Kossan's lowest share prices so far today were RM18.08 at RM14.56 respectively.
It was reported that Russia President Vladimir Putin said yesterday that Russia had become the first country to grant regulatory approval to a Covid-19 vaccine after less than two months of human testing, a move Moscow likened to its success in the Cold War-era space race.
It was reported that the vaccine, which will be called "Sputnik V" in homage to the world's first satellite launched by the Soviet Union, had however not yet completed its final trials.
"Moscow's decision to grant approval before then has raised concerns among some experts. Only about 10% of clinical trials are successful and some scientists fear Moscow may be putting national prestige before safety. Putin and other officials have said it is completely safe. The president said one of his daughters had taken it as a volunteer and felt good afterwards," Reuters reported.
Meanwhile, Comfort Gloves Bhd settled down 72 sen or 14.63% at RM4.20 while Careplus Group Bhd dropped 66 sen or 15.38% to RM3.63. Comfort and Carplus had earlier fallen to intraday lows of RM3.60 and RM3.01, respectively.
Supermax conducted a briefing for analysts yesterday. Today, CGS-CIMB Securities Sdn Bhd analyst Walter Aw, who attended the briefing, wrote in a note that Supermax was of the view that its gloves' average selling prices (ASPs) should rise at a slower pace on a monthly basis from July 2020 onwards.
"This is within expectations, as Supermax had aggressively raised its ASPs since February 2020 (220% rise based on July ASPs at the manufacturing level); it is already leading glove companies in terms of absolute ASPs.
"Reiterate 'add' [for Supermax shares] with unchanged TP (target price) of RM27," Aw said.
In a recent note on the glove sector, CGS-CIMB analysts Ivy Ng Lee Fang and Nagulan Ravi wrote that the research firm estimated Top Glove and Hartalega's combined weightage in the 30-stock KLCI had risen to 14.6% as at July 31, 2020 from 3.2% as at December 2019.
They said Supermax and Kossan could qualify for inclusion in the KLCI if they maintained their current market capitalisation positions as the 16th and 21st largest among Bursa-listed companies by end-November 2020.
"The KLCI comprises the Main Market's largest 30 companies by full market capitalisation which meet eligibility requirements stated in the FTSE Bursa Malaysia Ground Rules. The index constituents are reviewed semi-annually in June and December. The next review is due to take place in December using data from the close of business on Nov 23, based on the ground rules.
"The outcome of the next KLCI review will be announced on Dec 3 and [will be] effective on Dec 21," they said.