This article first appeared in The Edge Financial Daily, on March 26, 2019.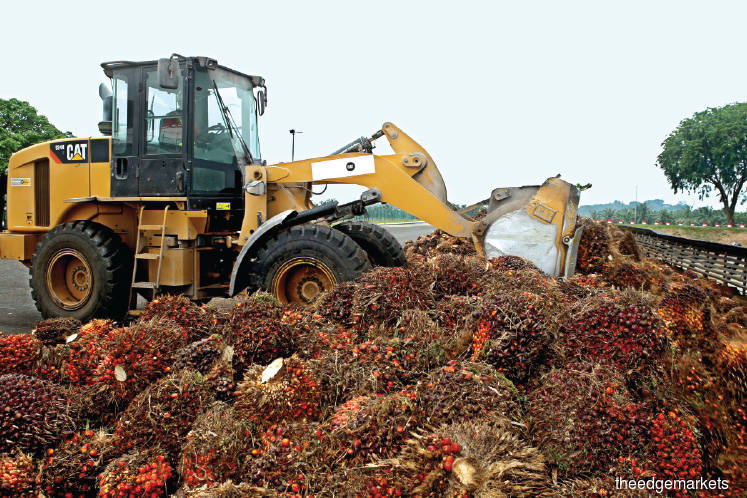 Plantation sector
Maintain underweight: Bloomberg reports that the Indonesian government will review the continuation of talks on the comprehensive economic partnership agreement with the European Union (EU) in response to the EU's plan to propose stricter limits on palm oil. Also, Indonesia will challenge the measures of the EU at the World Trade Organization. In addition, the strategic partnership between Asean and the EU is on hold, and Indonesia is examining bilateral relations with member states that have been supporting the EU's discriminatory actions.
In a related development reported by Bloomberg, a US agricultural official says that the EU is using "non-science-based" and "backward-looking" trade protectionist measures when it comes to imports of farm products. The US has been pressing the EU to address agriculture in trade talks. Farm production in the EU is subsidised and measures such as controls on approvals of genetically modified products keep US products from entering the bloc.
Bloomberg also says that China has sold soybean oil from its state reserves for the first time since October 2018. The government sold 5,000 tonnes out of 28,445 tonnes offered from the state reserve a few weeks ago. We believe that there could be a shortage of soybean oil. China's demand for soybean has been affected by the outbreak of the African swine disease. Soybean is crushed to make animal feed. Soybean oil is the by-product from the crushing.
Bloomberg quotes an industry expert in the US as saying that "exceptionally wet" conditions from the Mississippi River Delta in Arkansas to North Carolina will slow down fieldwork and planting of corn and soybeans. Rain will further hamper planting in the south where farmers are among the first to plant crops in the spring. We believe that it is still too early to conclude that heavy rain will affect US soybean planting this year. The US Department of Agriculture has predicted that US soybean production will increase by 5.8% from 340.47 million tonnes in 2017/2018 to 360.08 million tonnes in 2018/2019.
According to Reuters, the recent sell-off in grain and oilseed futures and options has culminated in an all-time short speculation position across the market. Reuters says that it is very unusual for funds to be short when the US soybean and corn growing season is just around the corner. Net positions in the Chicago Board of Trade corn, wheat and soybeans were overall a net short of 504,070 futures and options contracts for the week ended March 12. That exceeded the previous record of 480,592 contracts in the week ended Jan 16, 2018.
The Jakarta Post reports that Indonesian President Joko Widodo (Jokowi) has advised oil palm growers to grow durian trees as he believes that the commodity has good prospects. He says that palm oil is facing difficulties in market expansion as certain countries link it with environmental issues while others impose high tariffs. Jokowi adds that China has good demand for durians. However, most of China's durians are sourced from Malaysia. Indonesia has various kinds of durians. However, the commodity is poorly managed. — AmInvestment Bank, March 25