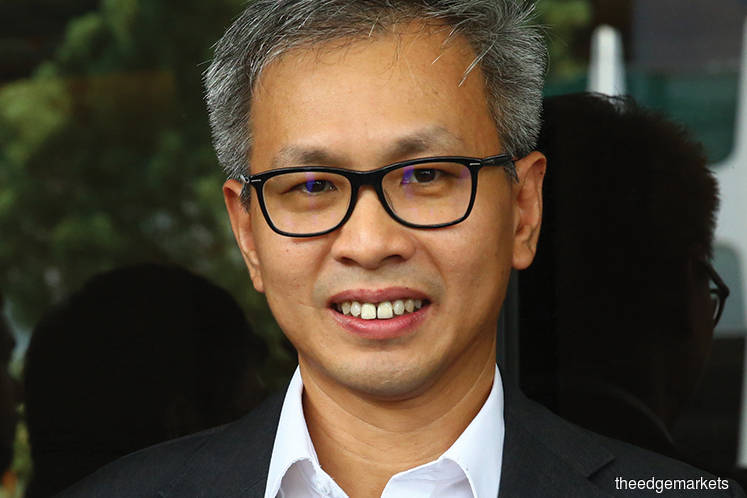 KUALA LUMPUR (Aug 2): The DAP's Tony Pua has questioned the achievements of former 1Malaysia Development Bhd (1MDB) president Arul Kanda Kandasamy that justified a RM5 million payout.
In a statement today, Pua, who is Damansara MP and DAP National Publicity Secretary, asked as to how Arul Kanda reduced 1MDB's RM50 billion debt to RM30 billion.
"The first thing Arul Kanda did was to dispose of 1MDB's only profit-making asset, its power plants, for RM9.83 billion, 'successfully' paring down 1MDB's debt by an equivalent amount.
"However, as highlighted many times — 1MDB's energy business was originally acquired for RM12.1 billion, which meant that the sale crystalized a loss of RM2.27 billion for 1MDB.
"It certainly took a genius like Arul Kanda to come up with a plan to sell the company's prized asset at a loss," he said.
Pua added that the next idea from the former 1MDB president was to transfer the ownership of 1MDB's real estate assets to the Ministry of Finance (MoF), under the pretext that it was advice from the Parliamentary Public Accounts Committee.
"However, what Arul Kanda didn't have the cheek to admit was that, he didn't just transfer the Tun Razak Exchange and Bandar Malaysia properties to MoF, they came attached with a RM2.4 billion sukuk bond and a RM800 million loan from SOCSO.
"Very cleverly, Arul Kanda successfully reduced 1MDB's debt by another RM3.2 billion," he said.
Pua said the master stroke from Arul Kanda must have been the ability to disingenuously announce that 1MDB has been successfully servicing and repaying approximately RM7 billion of its debts over the course of the past year, when in reality, it was MoF which was forced to secretly finance these payments.
Pua's statement came in the aftermath of former finance and prime minister Datuk Seri Najib Razak's comment that the RM5 million payout to Arul Kanda is an amount "much smaller than what he was earning before he joined 1MDB".
Najib's comment came after Finance Minister Lim Guan Eng revealed on Tuesday that Arul Kanda was offered RM5 million as salary for six months from January to June this year, of which half of that or RM2.5 million had been paid to him.